Social Connection at Awin
Creating a brighter tomorrow - charity work at Awin US
"Always lend a helping hand," my parents would say. A proverb I'm sure most young adults my age can recall hearing throughout their childhood. A notion so simple, yet so profound. It has truly manifested itself as a core belief of mine and an integral part of my personality. Throughout my professional career, my hope has always been to find a company that reflects my own ideals. A business whose values mirror my own; especially those involving charity-oriented service.
From an objective perspective, charity through work may seem like nothing more than raising a few dollars or attending an event. However, finding fulfillment and making a positive impact through one's job is critical in today's professional world. As we continually seek challenging and personally rewarding opportunities, we become unencumbered by the stressors of the common working world.
Volunteering at local organizations can provide individuals with a plethora of opportunities to meet new people, familiarize oneself with the city, and interact with one's colleagues in diverse and novel environments--thereby facilitating more intimate multidimensional relationships.
So, for Awin US, partaking in outreach seemed like a no-brainer!
Awin US charity initiatives are focused on supporting two great local organizations that offer many opportunities for our team to get involved and lend a helping hand.
Believe in Tomorrow Children's Foundation
What began as a modest volunteer-led effort in 1982 has grown to the #1 pediatric housing option for the John's Hopkins Hospital in Baltimore, MD. Providing a community-oriented household, allows families to remain together during their child's illness and recovery processes.
The Believe in Tomorrow House has offered our team numerous opportunities to meet some of the wonderful families, from cooking family-style dinner meals to running races to raise awareness. The families' sense of intimacy, in addition to the opportunity to engage in service work, made it the perfect place for the US office to extend our efforts.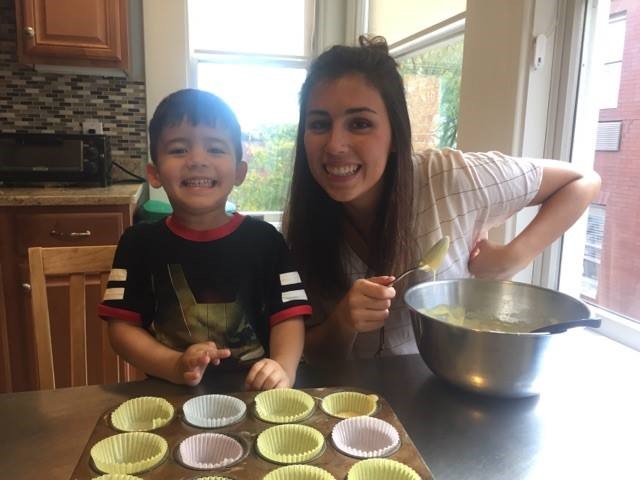 BARCS
More than 11,000 mistreated and abandoned animals enter the doors of the Baltimore Animal Rescue and Care Shelter ever year. The shelter rightfully prides themselves on changing Baltimore for the better and has increased the survival rate of all animals by 85% since 2007. BARCS' goal is not only to provide a temporary safe haven for the neglected animals, but also help transition them to loving and relaxed homes via adoption. Through volunteer opportunities and offering educational programs, they have been able to ensure creatures, big and small, receive the care and sense of companionship they truly deserve. Their unflinching determination to create a better life for these animals and future owners alike has inspired us to donate merchant product based gift baskets for silent auctions and ultimately, instate this as our second initiative.
Service work is a vital part of who we are at Awin US. It not only provides us with opportunities to learn about and improve the areas and organizations in our local city, but our initiatives have aided us in our own personal growth and development.
I am proud to chair our charity involvement as part of the Awin family, a company that is highly committed to promoting the wellbeing of its employees as well as the surrounding community!