Publisher spotlight: Kimi Who
Written by

Sarah Ruzgar on

.
One of the many bloggers joining the Awin network in 2015 include Kimi Who, a self-proclaimed geeky lifestyle blogger based in Charleston, SC. While originally blogging about popular British TV and home decor, she quickly discovered the affiliate channel and opportunity to earn money from her hobby.
Share this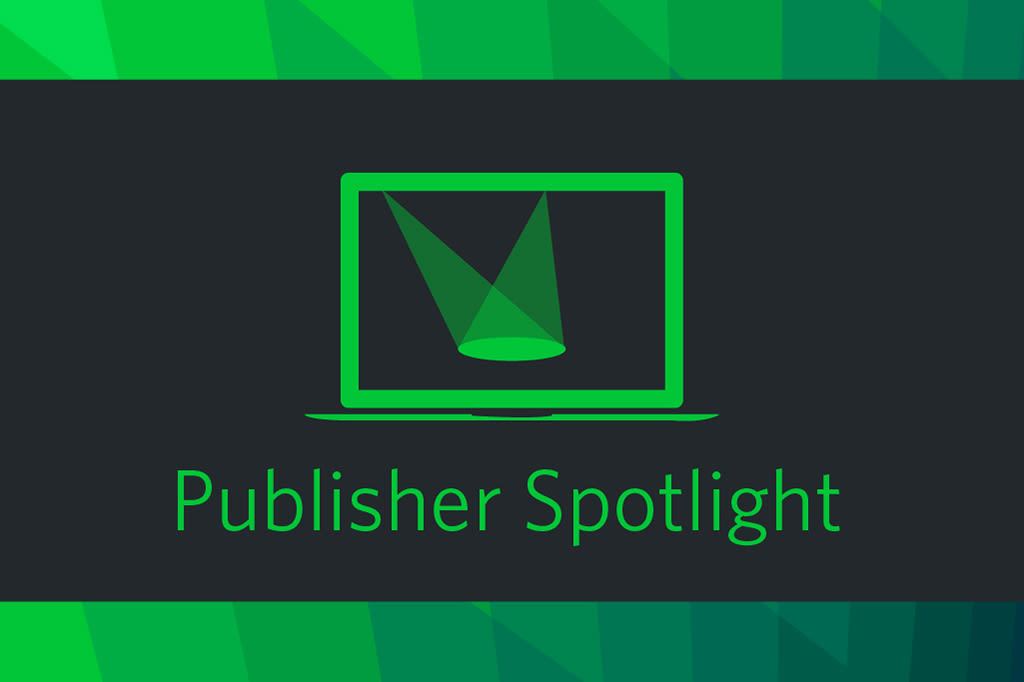 Kimi's blogging goals eventually turned into a passion to teach fellow bloggers how to easily monetize their sites through affiliate links. With little education of the channel and an overwhelming load of questions from other bloggers, Kimi created the impressive Awin Guide, encompassing all steps to join the network, generate affiliate links and start making money!
We had a chance to catch up with Kimi and learn more about her blog and passion for affiliate marketing:
Tell us about your blog and your passion for writing.
I started blogging a decade ago back in the days of MySpace. It started as a way for me to put thoughts out there and connect with friends and family, and it has transitioned to me engaging with strangers and making some of the best friends I could hope for.
I started my current blog with very different goals. I wanted to talk about a popular British TV show, but soon realized that as passionate as I was about it, it just wasn't enough. I wanted to be free to talk about anything – whatever makes me, Me.
How did you get started in affiliate marketing? How long have you been in the industry?
While I have been blogging across several blogs of differing niches over the years, my current blog only recently celebrated its first blogiversary.
I got started with affiliate marketing like how I assume most people do: Google Adsense. I liked the idea of making passive income from my website and I had all of these grand thoughts of making lots of money with it. I've had an Adsense account for about five years and I've made all of $11. I'm not ashamed of that either – because I've learned that their program isn't for me.
I made a decision about six months ago that I needed to get serious and figure out how to make my blog work for me. I started doing research and I found Affiliate Window after realizing that Etsy had an affiliate program. I'd been posting products I liked for a while from Etsy and realized that I could be making money for my effort.
After some hard work, a lot of research, and putting forth the effort… look at me now! Anyone can make money from their blog. It's just a matter of making the decision to make it happen.
We love your feature on Awin. What was your reason for writing it? Do you feel that bloggers require more education on the channel, networks or tools?
After divulging my personal secrets to making money using affiliate programs, I was overwhelmed with questions about signing up for Awin. The Wiki and FAQ information is so great and substantial, but it seemed as if my readers wanted it from my own perspective. How did the sign up process work? What settings should they choose for their blogs? How could they really benefit from the programs available? What is that $5 fee even for!? They were looking for reassurance.
I wanted to help, but soon realized that I couldn't walk everyone step by step through the sign up process. I was already answering questions about it privately and it became overwhelming. I considered some ideas to help others while earning money for my hard work and valuable time.
We live in a blogging world where everyone is anxious to make a dollar off of anything they can. I understand it – I like making money from my blog too. But there are too many bloggers promising "secrets" and "sure ways to make money" out there and they never deliver.
Of course like any smart affiliate, I knew that a how-to feature on my blog could be elegantly laced with affiliate links that would earn me money for my hard work, but with the deep down purpose to educate people for free. I like making money. People like making money. Why not spend a few hours of my time and teach people how to use Awin?
I think in my case, my readers wanted the information from me directly. We've built that trust. The information is otherwise out there, but they wanted it from someone like them. They saw my numbers. They saw the money I was making.
If so, what are the most frequently asked questions fellow bloggers ask about Awin and affiliate marketing in general?
Convert-a-Link has been a huge topic of interest. My fellow bloggers love the idea of being able to turn their blogs into money making machines in a few simple clicks – especially since it works on all of their older posts where they have already linked to products. I've received a lot of questions about using it.
The other big question has been about programs. There are so many available and it can get kind of overwhelming. My fellow bloggers want to know what programs will be useful to them and how they would incorporate affiliate links seamlessly into a blog post without coming across as spammy.
Is there anything a network can offer to make your life easier or maximize your earning opportunity?
It surprises me how difficult to read and understand the reports are for most networks. That's actually a big reason I've been promoting Awin and have enjoyed using their network. Most bloggers are just regular people without much knowledge about analytics, impressions, click-throughs and a bunch of jargon that frankly I don't know much about either.
In order to do well as an affiliate, it's important to understand what's actually working. You simply can't do that if you're jumping through hoops and having to search for answers as to what it all means. It's frustrating and it means both the network and the affiliate are missing out on some great money-making opportunities.
I also wish more programs offered general and seasonal post ideas like "The best Christmas gifts to give your new neighbor" or "5 Unexpected Ways to Use This Product." Blogging prompts could greatly increase the number of affiliate driven content being published. It's really difficult sometimes to come up with the ideas and muse for all of these blog posts – especially around the holidays!
How do you decide what brands you are going to promote? Is there a process you follow for successful partnership with brands?
When I was a new blogger, I signed up for every partnership I could find. Wrong! So wrong. It's all about balance, I think. I look for partnerships that will benefit both me and the program.
I'm not the kind of affiliate that floods her sidebar with banners and links. I think it looks messy and distracts attention from my own writing. I choose a few banners every month to feature depending on what I think may do well for the season, but that's it. I prefer promotion via content.
In the example of Etsy, I have a love of hand-made items and knew it would be a good fit for me and my blog – because as it happens, my readers like hand-made stuff too! Other program choices stemmed from me realizing I was talking about a company or range of products often. Why not earn some money from that?
Can you recommend any other blogs or resources for bloggers looking to incorporate affiliate marketing?
I would be nothing without all of the fantastic blogging tips from other bloggers. Here are some great blogging resources for everything from blogging tips for newbies, affiliate marketing, how to promote your posts, and more.
What is the one piece of advice you would give to aspiring bloggers in our industry?
Be true to yourself by only promoting products and services you love, enjoy, and use regularly. Readers know you are trying to sell them something – the trick is to make them feel like it was their idea.
Do you have your own publisher story? We want to hear it! Please contact us-marketing@awin.com.