Publisher spotlight: WonderDealz
Written by

Samantha Sherer on

.
WonderDealz provides coupons, deals and discounts to consumers in an intuitive and user-friendly way. With a U.S. website launch in H1 2017, Wonderdealz has already performed well with Awin brands AliExpress and GearBeast.
Share this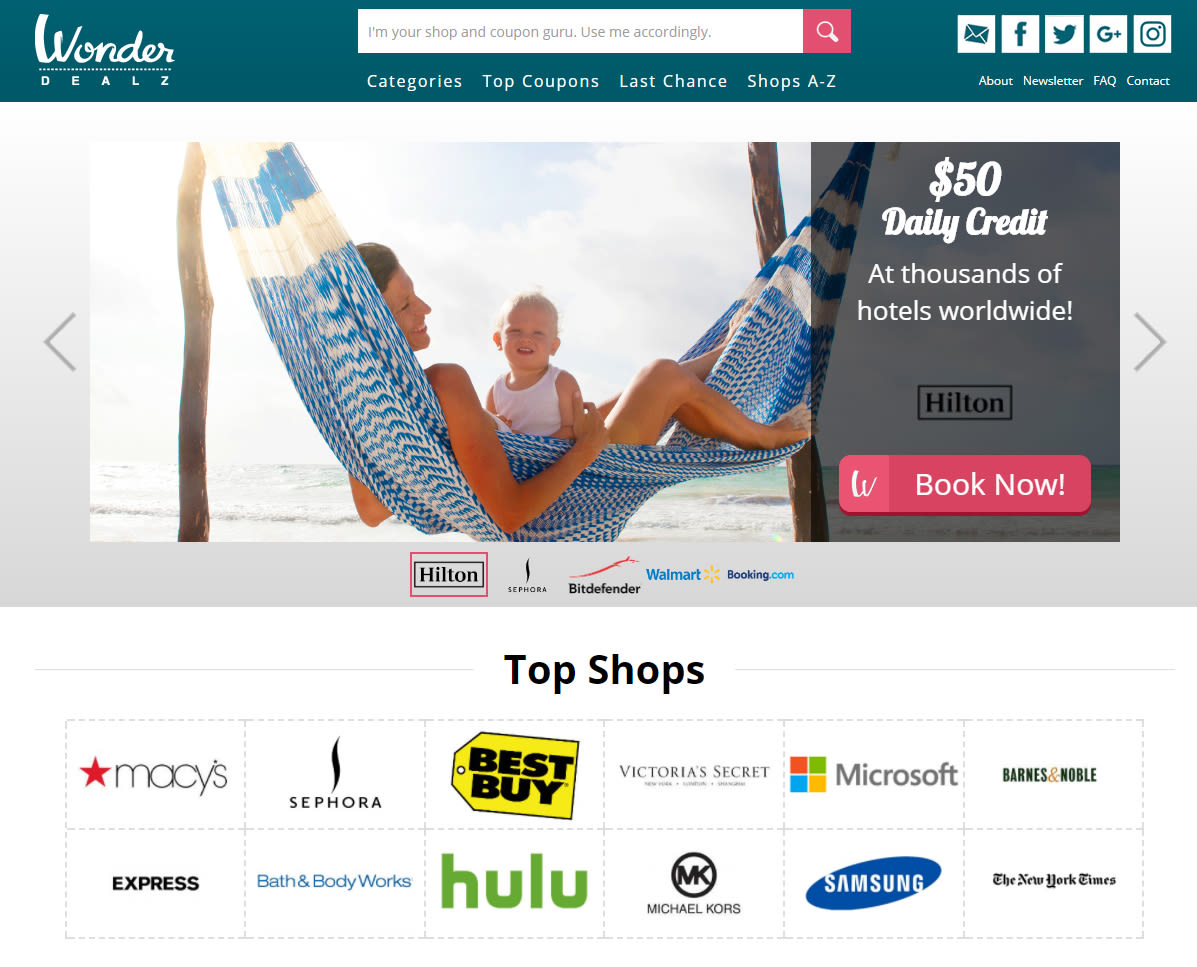 How is WonderDealz different from the traditional coupon site?
WonderDealz is an innovative and design-minded deals portal for the modern, savvy shopper. Our target market is everyone who wants to save money without having to compromise or forfeit big brands, popular items and trends. With an easy-to-use interface and a presence on social media, we're interested in building a brand and providing our consumers with the latest and most-exclusive deals.
The venture builder we are a part of, Covus GmbH, has 10+ years of experience in lead generation. They've developed a successful German deals portal and we've borrowed some of their "secret sauce" and added a bit of our own flavor. We're pushing for internationality, which is we have a presence in US, UK, CAN, FR, DE, and AT. We're a mix of both seasoned veterans and fresh meat. On call we have a slew of professionals in SEO, media buying and generating leads, plus our dynamic team of newbies who are bursting with design and user-functionality ideas.
WonderDealz is fairly new to the US market. How has the integration process been so far?
The US has been a smooth integration process. We've seen a lot of growth in our "Clothing & Accessories" vertical, as well as our "Travel & Flights" vertical. We already have 6,167 shops in the US. Our social media numbers are growing everyday; across the board we have 1,322 likes on Facebook, 1,293 followers on Instagram and 664 followers on Twitter.
What are the benefits for advertisers working with WonderDealz?
Even though we are relatively new to the US, UK and CA markets, we've already generated a lot of sales for our merchants. Because we work so closely with our other ventures, we've implemented tested strategies to drive sales and traffic to our sites. Through tested targeted placements on our site we've seen promising results. For example, between March when AliExpress launched on WonderDealz until July, there was a 720% of increase in sales generated by WonderDealz.
Our blog will be focused on meaningful content that will of course enhance SEO, but also offer a level of content our users will want to read, creating an even larger userbase for us. Plus, as this grows, this will be a great space for sponsored content. Our newsletter is used to target customers, but also has intriguing functionality like a music playlist and blog integration.
Why did you join the Awin network and what features do you enjoy?
Awin is one of the biggest global networks there is. It has garnered a sterling reputation and across all geos, has incredible advertisers on board. Plus it helps the account managers are always a friendly and adept bunch.
Do you have any upcoming promotions you would like to mention?
With Q4 just around the corner, we have a lot of placement opportunities for all geos on our slider, "hot dealz" section and on our seasonal or "selected dealz" section for increased commission. No flat fees.
Interested in partnering with WonderDealz? Please contact Brienne from WonderDealz, or our U.S. publisher management team.