Awin Launches The Awin Report
Written by

Sarah Ruzgar on

.
On Wednesday 11th October, Awin will launch 'The Awin Report', a definitive global guide to the state of the affiliate industry.
Share this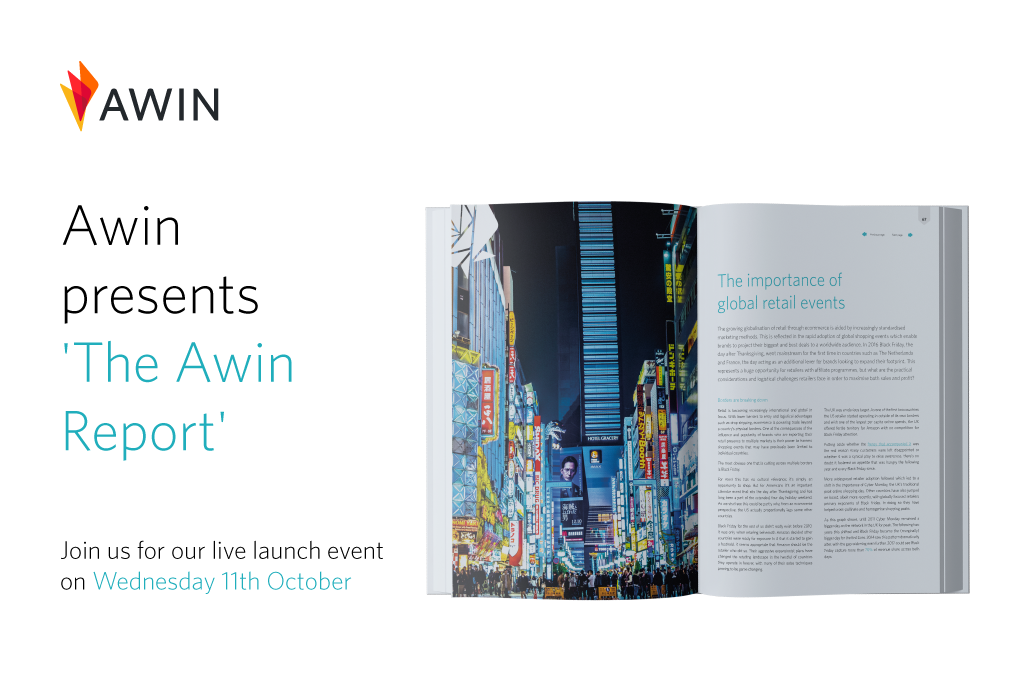 The first of its kind, the report is based on insights gathered from 6,000 brands and over 100,000 active affiliates across the globe, providing an inaugural assessment of the current affiliate channel.
Whether you're an experienced affiliate veteran or new to the industry, The Awin Report is designed to give readers of all levels a thought-provoking and informative insight into a marketing channel that is estimated to have generated around $13bn in the last twelve months.
The Report sheds light on the regional differences characterising both ecommerce and affiliate marketing around the world, accompanied by viewpoints of prominent publisher, advertiser and agency figures on the state of affiliate marketing in their countries to provide a local taste of experience.
Key topics including influencer marketing, regulatory practices and global retail events are discussed in the context of the affiliate channel, providing a comprehensive evaluation of the channel's past, present and possible future.
The Awin Report will be available for download from Wednesday 11th October 2017. To be one of the first to receive the report straight to your inbox, register here.
Join us on the day for our Awin Report launch event hosted via Facebook Live, where we will be joined by the contributors to discuss their findings.