Awin Thoughts: Digital diversity in action
Written by

Kevin Edwards on

.
Can anything stop the duopoly? Swallowing up more than half of US digital spend, Facebook and Google seem unstoppable forces of nature.
Share this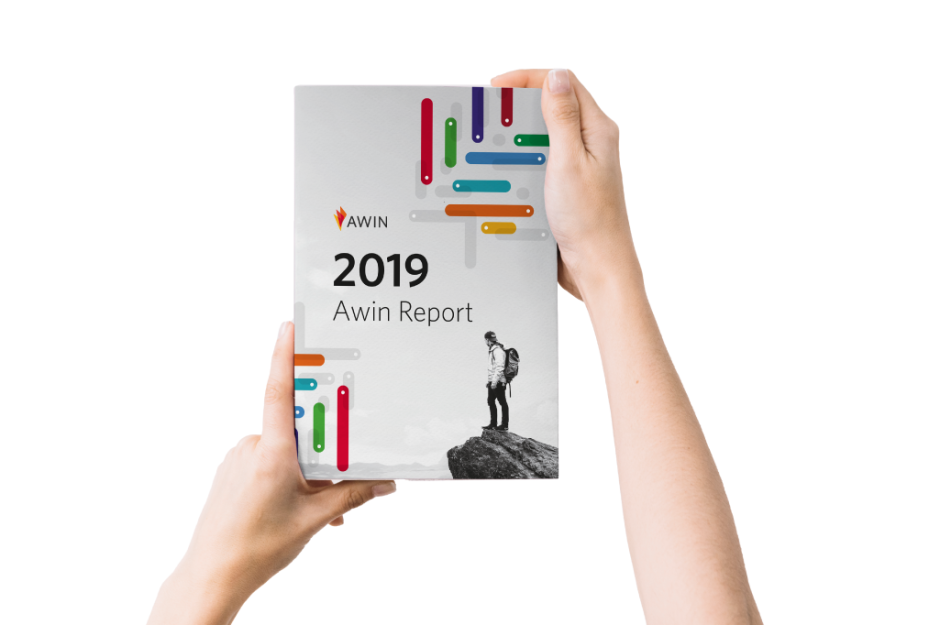 Throw in Amazon – predicted to grow its advertising revenue by around 75% over the next two years – and it can be easy to conclude there's little room for others to thrive.
Enter affiliate marketing.
Two years ago we set about compiling an industry first, a definitive exploration of the global affiliate market, exploring its many facets and angles across all the countries Awin operates in.
We felt it was about time. Because of its contrasting complexity it often feels like a channel that is sidestepped for easier routes to market. But with the increasing dominance of the duopoly (or triopoly if you include Amazon), never has there been a better time to consider (or reconsider) your affiliate options.
The Awin Report is our attempt to showcase the affiliate world. For the past two editions we've focused on those things that unite us, whereas we've turned that on its head for the latest edition, partly in response to the increasing concentration of budgets in the clutch of a few players.
Diversity in the DNA
Digital diversity has always been baked in to affiliate marketing. There's often a failure to realise that when we talk about affiliates we're not talking about the mechanics of the channel, but the commonality of the payment model that unifies it. This can sometimes mean the nuance and breadth of opportunity is missed.
Similarly, too rigid an approach can lead to disappointing results and narrowly focused, under-utilised partnerships.
In this year's report we have heavily focused on featuring diverse voices. In sourcing commentary from 80 different companies across the globe, drawn from all spectrums, you can read how regulatory pressures differ between Italy, the UK and US. Or find out how the key to affiliate success is through story-telling, something the channel has traditionally struggled with. There's also an in-depth exploration of how influencer marketing is transforming aspects of affiliate marketing, ideas about how to connect the in-store and online worlds and how agencies are assimilating affiliates within their wider marketing mix.
As well as country profiles for 12 markets that Awin operates in, a review of the golden quarter and our 2019 trends, there are also more than 20 case studies across all sectors, drawn from brands as diverse as BT, HP, The Hut Group and Sephora.
Accentuate the positives
The Awin Report is a serious publication we think the industry deserves. It's not a puff piece or designed to bash the competition, something that happens depressingly frequently these days. Instead of talking down others, we want to elevate the affiliate channel as a whole so that we collectively succeed in the face of ongoing margin pressure and intense external scrutiny.
With more than 10,000 copies downloaded over the past 18 months, we've been able to tap into a wide audience and hope that affiliate marketing has resonated with companies when previously it hadn't.
Running at more than 200 pages, it might be viewed as an attempt to provide a definitive assessment of the affiliate industry, but in truth it barely scratches the surface. In these days of uncertainty and confusion, we hope it provides a clear indication of the channel's ability to be a trusted custodian of precious marketing budgets.
The pace of change we've all had to react to will only accelerate and that's where affiliate marketing's chameleon-like powers of reinvention will hopefully win through.
This is what makes the diverse wealth of opportunities affiliate marketing presents so exciting. We hope this year's report leaves you with a flavour of that diversity, and a yearning to find out more.