Awin joins OMR's inaugural Digital Masterclasses
Written by

Zhane Hylton on

.
OMR, dubbed Europe's leading platform for the global digital economy, is hosting digital masterclasses for the first time across 17th and 18th June.
Share this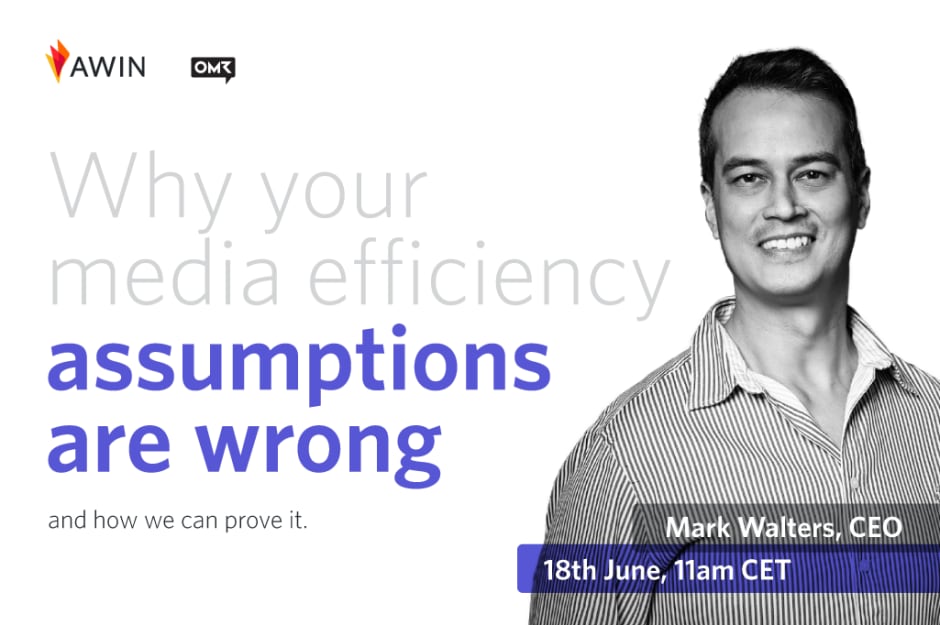 Despite being unable to proceed with their annual event in Hamburg in person, the OMR team is unveiling a variety of interactive digital masterclasses. The masterclasses will cover a range of topics to inspire and share marketing knowledge between 60+ seminars. Speakers will virtually present via the OMR digital hub which aims to provide a space to network and discuss online marketing.
OMR invites all marketers to participate. If you'd like to take part, click here to claim your free ticket. Please note that you need to apply for the masterclasses that are of interest to you by 10th June, so be sure to check out the agenda in advance.
Awin is amongst the digital exhibitors, with CEO Mark Walters set to present 'Why your media efficiency assumptions are wrong and how we can prove it' on 18th June at 11am CET.
Mark will share why assumptions are an expensive pitfall in advertising, and use real client data to demonstrate how delving into the detail of your strategy will be key to success in a post-COVID world. With digital media consumption at an all-time high but marketing budgets being slashed, there's never been a more crucial time to ensure you're investing in the right channels and with the right partners. If you'd like to read more and sign up to our masterclass, review our speaker session under the 'June 18th' at 11am.
Share this