At Awin our 2017 strategy focuses on implementing an inclusive and holistic approach to CSR. We have broken this down into three main pillars which are integral to this being a success; charity and fundraising, volunteering and protecting the environment (sustainability).
For Awin, the first and most important element is to elect a corporate charity. After a nomination process, we selected Mind as our partnered charity for 2017-2018. Mind does some incredible work in raising awareness about mental health issues and ensuring that people suffering from mental health problems receive the right support and respect, with an ultimate goal of reducing the stigma associated with mental health. Our Supercommittee has a charity arm who are responsible for organising activities and events to help reach our £10,000 target for Mind. We have lots of exciting events on the horizon this year from quizzes, bingo to sporting events. There are also a large number of employees competing in Tough Mudder and the Superhero run in May and the fundraising we have seen so far has been incredible, please check out our company Just Giving page and spare a few pennies for members of Team Awin or donate generally.
Awin offers two paid volunteering days off for all employees per year, however we have found that people liked this perk but were unsure of how to go about using this, so the next part of our strategy was to find a solution to this and ensure that staff are making the most of these days. We now partner with Benefacto which is a platform which connects charities from our local community with companies who want to volunteer. Benefacto partners with an ever increasing number of charities covering a broad range of interests from food banks, employability centres, gardening to working with children and older people. Engagement on Benefacto has been positive so far and our first batch of employees have embarked on volunteering through this platform. I myself have volunteered gardening at Tower Hamlets cemetery, planting new trees and clearing a large area of ivy. I found the experience really humbling seeing how much they value volunteers and the big difference an extra pair of hands every day can make to the work that the trust can do. Here is what some of our other employees have thought of their time volunteering:
"I had a good day volunteering, and would definitely recommend it and I would do it again. It puts so many things into perspective for those who are less fortunate than ourselves".
"We absolutely loved our time at Glass Door last week, all of us felt grateful to be able to give something (albeit small) back to the London community and really enjoyed just taking some time out to get to know people in different walks of life to ourselves..."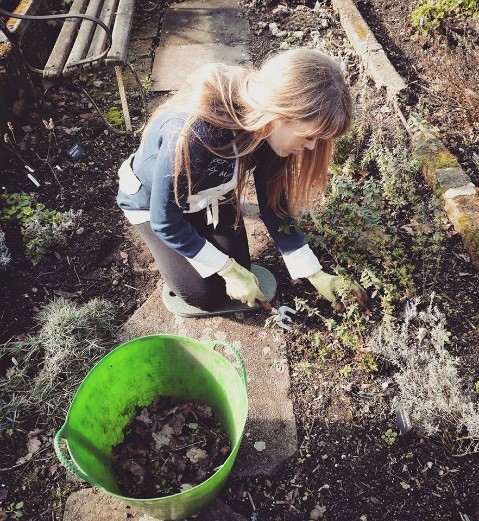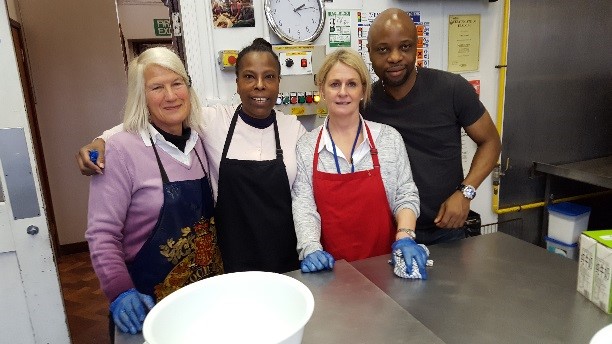 The last logical pillar for a holistic CSR initiative is sustainability, this is ensuring Awin as a company and each employee individually acts in an environmentally friendly way. This could be as simple as ensuring you print double sided or cycling to work. This type of initiative is new to Awin and we are going to introduce some activities around this in the later part of the year to get employees to pledge to certain things to reduce their impact on the environment.
CSR is something that is important on a global level, to promote this we are working with the Global HR team in Berlin to run activities and events on the International Day of Charity on the 5th September so watch this space.