Awin shortlisted for Marketing Week Awards 2022
Written by

Nicola Wellington on

.
A celebration of innovation, Awin is shortlisted with SimplyCook and Myprotein at the 2022 Marketing Week Awards.
Share this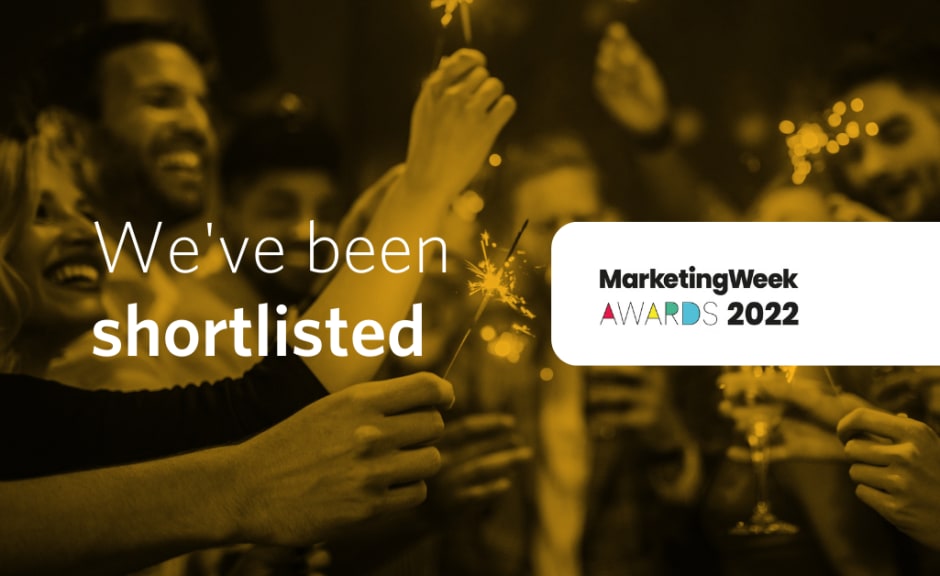 We're thrilled to be nominated for Best Sponsorship & Partner Marketing alongside SimplyCook and Myprotein at the 2022 Marketing Week Awards.
These awards are recognised as an annual exposition of best practice marketing, showcasing mastery across marketing channels, skills, tactics and personal successes.
This award category celebrates the effective use of sponsorship and partnership activity in the delivery of a brand's strategy, incorporating creative and innovative thinking and the delivery of business outcomes.
The shortlist announcement highlights the strength of our client partnerships, and the power of brand partnerships for digital strategy optimisation and building consumer brand loyalty. You can view the full case study with SimplyCook and Myprotein here.
Results will be announced at the Marketing Week Awards, sponsored by The Ozone Project, at The Londoner Hotel on 3rd November 2022. You can view the full shortlist here.
Lee Metters, Client Partner - Brand Partnerships, commented on the shortlist:
"We are delighted to be shortlisted at the 2022 Marketing Week Awards, alongside exceptional entries, recognising the effectiveness, innovation and creativity taking place across the channel. We are excited to continue pushing the boundaries with our brand partnerships offering, and wish the best of luck to all nominated partners."
We look forward to recognising the achievements taking place across the marketing industry and celebrating with peers and clients.
Share this