Publisher Spotlight: Piggy
Written by

Monica Rossi on

.
JoinPiggy is a coupon, deals and loyalty website focused on helping money-savvy shoppers purchase with confidence and retailers secure new customers.
Share this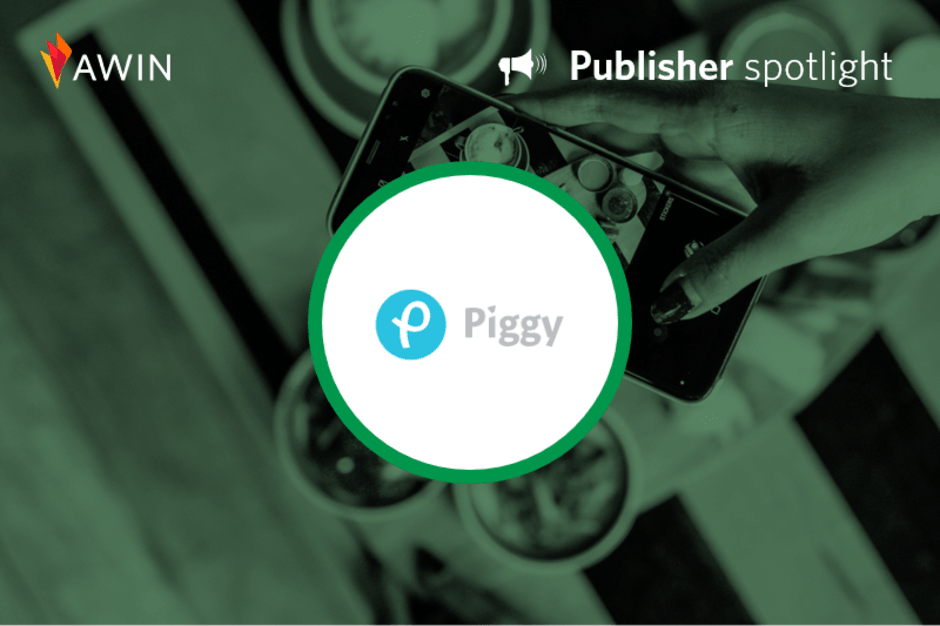 Piggy, known as JoinPiggy to their partners, promote their affiliate partners via a free Chrome extension that automatically adds coupons, checks prices, and offers cashback when you shop online. Additionally they advertise merchants via display promotion and newsletter marketing.
What sets Piggy apart?
There are a few publishers that share the same space that also offer a browser extension to their users, however there are a few key differences that set Piggy apart from the competition.
Piggy offers cashback to its users which allows them to work with brands that traditionally cannot (or do not wish to) offer a discount on their prices. This promotes purchasing at full price, as the incentive comes directly from their commission.
The website and email database give Piggy variance in the exposure that they can offer; their proposition is not limited to just a browser extension. Piggy's reach within the UK market currently stands at over half a million, with about 45% of that being extension-based.
Piggy has been in the industry for over six years now and works with over 8,000 retailers across the US, UK, DE, and FR markets. This has given them a huge amount of data and insight to utilise when forming relationships with new advertiser partners. Piggy's prominence in the European market has equipped them with the knowledge of the types of campaigns that work and how best to promote them to their users.
Piggy works across all verticals including even the most niche of sectors, with their strongest performers operating within Retail, Travel and Finance whose user-base is typically comprised of higher-income households.
Why work with Piggy?
Piggy has spent many years building a user base that is unique to use. The benefit of partnering with them is bringing a base of potential customers to your site that does not overlap with other affiliates. This publisher works on a soft cookie with all affiliate networks, so they do not overwrite other affiliates and still get rewarded 95% of transactions.
In addition to this, Piggy has set itself up to be extremely competitive within the Cashback and Voucher vertical and can offer exposure packages at a margin of their competition costs. They continue to invest in new user acquisition in its core markets and are determinded to continue to increase their size and performance. Overall, Piggy declares itself an extremely competitive and effective way of marketing retail products and ensuring the best possible results.
Success stories
Piggy's most recent popular and successful partnerships were established when the focus was placed on the brands' need to increase their visibility towards their users and to ensure the user experience was refined to improve conversion.
Piggy's brand strategy included minimal monthly inclusion in Piggy's weekly Friday multi-merchant newsletter send out, advertising the merchant in their solus email at the start of the specific focus period, positioning the brand at the top of their relevant category on the Piggy site, and increasing the frequency of API updated to ensure the offers available were refreshed daily. This thorough and persistent attention by the Piggy team across their partnerships drastically increased the performance for several household brand names:
Dunelm increased their orders by 122%, revenue by 115%, and saw a 73% spike in conversions
New Look experienced a 75% growth in clicks tracked, a 174% increase in orders, and a 232% increase in revenue driven
Lookfantastic saw a 20% increase across the board for orders, revenue, and conversion
"We have been working with JoinPiggy since earlier this year and the partnership has delivered some really impressive results, particularly over the last five months. An extremely flexible and supportive partner who are continuing to deliver growth across all major KPI's including AOV and CVR." – Jade McCarthy, Affiliate Manager, The Hut Group
Partners: Piggy & Awin
"Piggy look to Awin as a leading partner and have established thousands of advertiser partnerships across the globe with their help and guidance. The winning combination of superb personnel and an extremely user friendly and effective publisher dashboard has made Awin a great place to do business." - Karl Wood, Managing Director EMEA, Piggy
Want to know more?
To find out more about Piggy and how you can work with them, please get in touch with their partnerships team.