Publisher Spotlight: TOTUM
Written by

Maura Reidy on

.
TOTUM is the new name for NUS extra and the UK's number one student discount card, empowering over 900,000.
Share this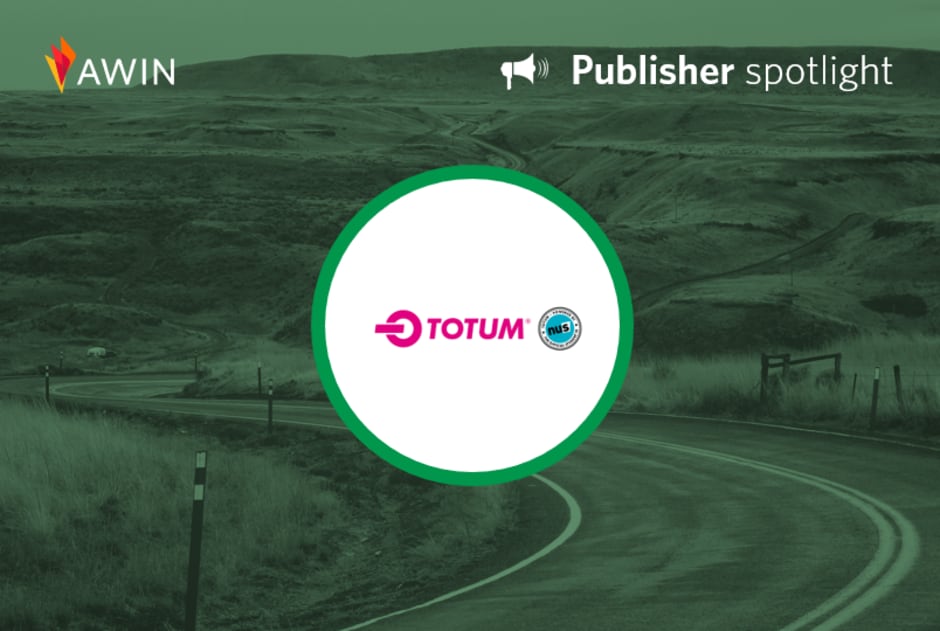 Empowering students
TOTUM is the only discount platform endorsed by the National Union of Students (NUS) and actively promoted on campus by student unions across the UK.
Their mission is to be the everyday interface that empowers students to shape their world. Members get a wide range of benefits including discounts from top national brands and hyper-local businesses which are sourced at grass-roots level by student unions. The physical card enables in-store discounts such as the exclusive 10% off at Co-op, as well as the recently launched PASS-accredited proof of age ID. The TOTUM platform also provides functionality for student's unions to promote events and groups which members can join through the app.
Only students and professional learners are eligible for TOTUM membership and all are verified using in-house verification technology. There are currently almost 900,000 members consisting of 50% from higher education, 20% professional learners, with the remainder made up of further education learners and the rapidly growing apprentice segment.
TOTUM is uniquely placed in the market to offer professional learners and alumni a compelling discount membership they can take anywhere with them, and give brands the ability to target this highly engaged segment differently.
Partners: TOTUM and Awin
TOTUM has worked with Awin for many years; from early forays into affiliate marketing as NUS extra, to the recent re-brand and expansion as TOTUM. The main benefit working with Awin is undoubtedly the sheer volume of top relevant brands with which TOTUM can connect via the platform quickly and easily. Additionally, the Awin publisher team are always ready and willing to set up face to face meetings with brands at their office – a massive benefit if you're not London based (TOTUM HQ is in Manchester!).
Success stories
Some of TOTUM's most popular and successful partnerships include ASOS, Samsung, Pizza Express, Apple, tastecard, boohoo, Railcard, Topshop, Hotels.com, Holiday Extras and EE.
A recent campaign with tastecard over the freshers' period (Sept-Oct) saw incredible results, achieving 178% of the sales target and driving thousands of new customers to tastecard. This was achieved with a bespoke media plan focusing on the historic best performing media for tastecard but was further enhanced as new targeting opportunities were made available by TOTUM to improve results mid-flight.
"The student market is an important demographic for tastecard and TOTUM have been an incredibly valuable new partner for tastecard this year! TOTUM always go above and beyond to make the relationship a success and we have seen some really impressive results."
Want to know more?
To find out more about TOTUM and how you can work with them, please get in touch with our Publisher Services team here.