Azam Marketing: Celebrating 20 years of affiliate marketing
Written by

Sophie Johnson on

.
Azam Marketing is a publisher and full-service digital marketing and design company, headquartered in Covent Garden in central London.
Share this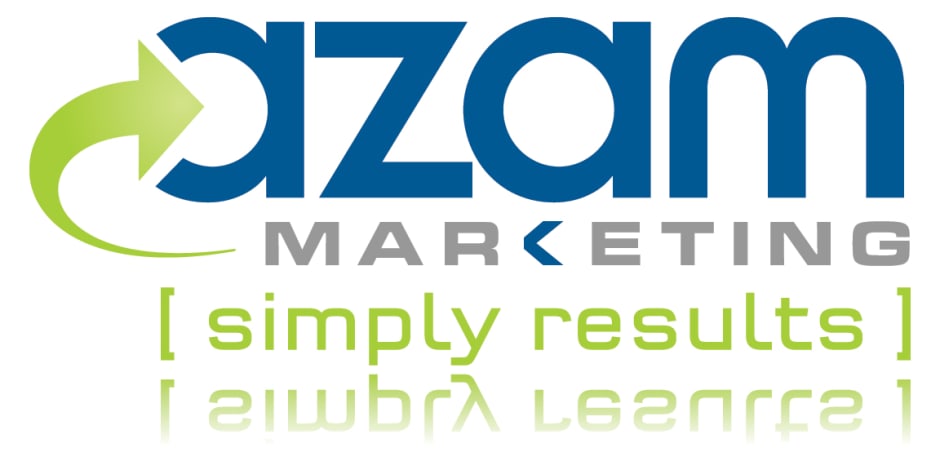 Azam Marketing started their affiliate journey in 1997 by building a network of niche websites promoting advertisers in the USA, UK and continental Europe, becoming an affiliate on the Awin network in 2001.
Having built up an expertise in online advertising and web design by working on their own websites, Azam Marketing went on to provide these services to other businesses. To date they have built 427 websites and helped 993 clients to grow their online presence. We speak to CEO, Nadeem Azam about how the affiliate industry has evolved over the past two decades, lessons learnt from his career and the biggest challenges Azam Marketing faces within the industry.
Congratulations are in order as Azam Marketing celebrates 20 years within the affiliate marketing industry and 16 years on the Awin network. What was your opinion of the affiliate space when you founded the company in 1997?
Thank you. Affiliate marketing was all but non-existent in the UK, when we started in 1997 there were a few American affiliate networks that had recently launched. We belonged to around a dozen affiliate programs, either working with advertisers directly or via the nascent affiliate networks.
When we applied to join advertisers' affiliate programs, we would sometimes have to fax or post our details and to receive payment, we would usually email or fax an invoice, and in most cases our affiliate commissions were paid to us by "check", as they're called in the USA.
Although the set-up, technologies and know-how was rudimentary in the early days, there was a tremendous sense of optimism about this new world that only a relatively few buccaneering entrepreneurs were trying to develop an understanding of and grow a presence in. With its roots in the military and academia, the internet was not a particularly commercial environment in the mid-1990s and that meant there was a meaningful camaraderie and sense of community. For example, programmers on the other side of the world I hardly knew would see me post on a Usenet group about struggling with creating a script to add functionality to a website and, without even asking, spend an hour or two creating it and then sending it to me. In the same mode, I would spend hours on bulletin boards and Usenet groups assisting people to build and promote their websites.
How has your opinion changed two decades on?
Twenty years on internet marketing has probably involved more transformation than a hundred years in many professions like law, dentistry and high street retailing. It was a struggle to find an affiliate program in the UK and around Europe, but there are literally tens of thousands nowadays. Things have turned upside down and it's a challenge to find a medium or large size retailer that doesn't have an affiliate program.
Affiliate networks like Awin are now full of shiny, sophisticated tools and API solutions. Payments are automated and, on the whole, reliable: I can't remember a single point in the last ten years when Awin has missed a payment to us.
Despite the brave new cyberworld that has come into being, we are still at the dawn of the internet revolution. Affiliate marketing is at an early stage of its evolution, and has a way to go to ensure, for instance, that tracking is robust and dependable.
Which key digital milestones have significantly shaped Azam Marketing's business strategy to make it the company it is today?
Good question. In terms of improvements instigated internally, we pivoted to success when we started running Azam Marketing as a data-driven operation on every level rather than on one where decisions were made using a more arbitrary, 'creative' approach let's just say. Now the judgements my team and I make are based on pure logic, obsessively analysing relevant information and metrics.
To give an example, whenever we are hired to drive leads for a new advertiser, rather than rushing headlong into trying to flood them with traffic, we use a combination of tools and manual research to meticulously study every aspect of their competitor's strategies and, if we are sending leads to landing pages, we will take the pages through several rounds of usability analysis and split-testing before we settle on the final, near-perfect one.
I suppose the fact that my nose is glued to a computer screen with the likes of Microsoft Excel and Google Analytics displayed on it much of the day makes Azam Marketing a less exciting enterprise than we used to be in the early days, but I have learned a lot over my decades in business, and the data-driven approach to decisions means ultimately less time and money is wasted in the long-term.
Name the three most important lessons you have learnt during your career as Founder and CEO of an award-winning global agency?
The Customer is King – The vast majority of successful businesses put the satisfaction of customers at front and centre of everything they do, even decades after starting out. I am flabbergasted at how hardly any small or medium-sized enterprise obtains feedback from their clients, customers and employees. It's usually only when a client or colleague leaves that it dawns upon them they were disgruntled.
In my own company, at the end of every month every staff member has to give me feedback as their Manager and must include at least one thing I should improve about myself. I have also set-up mechanisms for staff and clients to send their opinions to me completely anonymously. This ensures I don't have my head in the clouds and can live up to the mantra my staff are sick of hearing me proselytise, of the customer being king.
Time is Money – The world is full of people who want you to help them and their businesses for no remuneration. I have wasted thousands of hours over the years by working on other people's initiatives to the detriment of my own progression. I have finally developed a nose for sussing out 'users' and 'time-wasters'. I get contacted by at least twenty so-called entrepreneurs every week who want me and my team to work on their usually ill-thought-out business ventures on a 'revenue share' - the best way to minimise this is to ask for their business plan.
Health is Wealth - If you are not physically, psychologically and spiritually balanced and healthy, you are unlikely to succeed in business in the long-term. The online marketing industry we work in can combine the worst excesses that advertising is renowned for with the dangers prevalent in the IT sector. Among affiliates, we used to joke about the "affiliate belly" this would result in. I've seen too many talented young people in affiliate marketing not live up to their potentials because they didn't look after themselves. They have made very little progression with their careers over ten or fifteen years; others have left the industry because their unbalanced lifestyles eventually took their tolls on them.
On the other hand, I've witnessed individuals I've mentored who did look after themselves go on to tremendous success – earning six figure incomes in their early and mid-thirties – because not only did they work with exceptional strategy and focus, but they heeded my advice to prioritise their health too.
What is the biggest challenge Azam Marketing faces within the industry?
Firstly, the dominance of cashback and voucher code websites and browser plugins, secondly, the shift from desktop to mobile, and thirdly, ad and tracking blockers.
In terms of the former, Azam usually sits as the beginning of the funnel for purchasing decisions as we have a network of content-rich websites, such as book reviews. While we may encourage someone to buy a book, it can be the case that another affiliate receives the commission by claiming they have a voucher code for the same book.
In terms of mobile devices, a significant ratio of advertisers still don't have tracking installed that reliably tracks affiliate traffic on mobiles. Also, many larger retailers, gaming companies etc. are aggressively encouraging users to download their mobile apps, which means affiliates will have less of an opportunity to earn referral commissions going forward.
Ad and tracking blockers are being installed in their millions by the month around the world and are a threat to affiliates. They mean adverts are hidden and any clicks users made from an affiliate to an advertiser's website is not tagged back to affiliate.
You are 20 years into your affiliate marketing career, but for startup publishers starting out within the channel, what is the future looking like and what advice can you give?
Despite what I have stated as my answer to your previous question, the opportunities to become a successful publisher are very much there. When Azam Marketing launched, most people didn't even know what the internet was and, even when people started going online, they were very hesitant to provide their credit card details to any website, as they were worried about being scammed.
Over the last twenty years internet shopping has become mainstream to such an extent that it is driving high street retailers out of business, and, even in mature markets, is expanding at such a rate that ecommerce was responsible for 41.6% of all retail sales growth in the USA last year (2017 US Department of Commerce figures).
Therefore, the opportunity for start-up publishers to become profitable are tremendous. The formula is simple: a nose for where the opportunities will lie, the willingness to work in a focused and sagacious way, and… a little bit of pixie dust.
To find out more or to discuss opportunities, please see here or call on +44 (0) 20 33 55 4334