Awin is shortlisted 16 times ahead of the 2018 Performance Marketing Awards
Written by

Sophie Johnson on

.
The UK Performance Marketing Awards support, recognise and celebrate success within the performance marketing industry.
Share this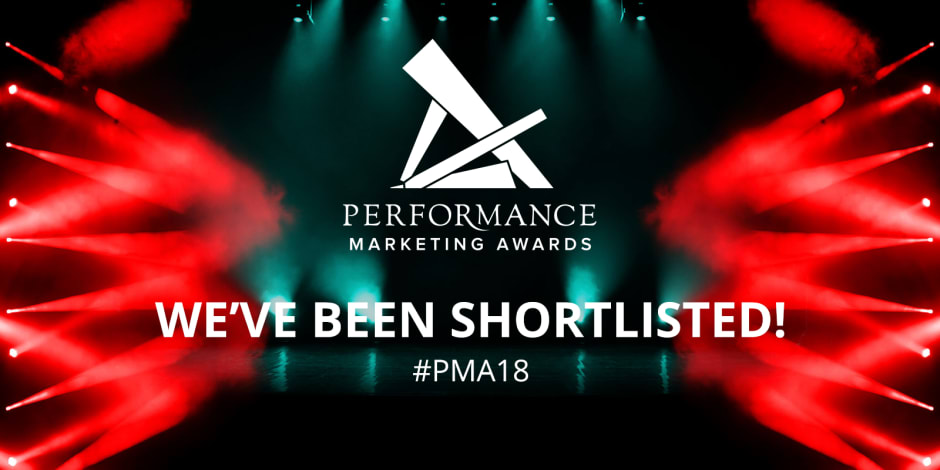 Following the four award wins won alongside our clients in 2017, including the prestigious Industry Choice of Network, together with our brands and publishers we have been shortlisted 16 times as voting opens ahead of the 2018 awards.
Awin nominations
Industry Choice of Network: Awin I Vote here
With the Industry Choice of Network award voted for by you, it makes this particular category very special. You have shown us unparalleled support and loyalty to our network over the years and all of the work we do is with the aim to provide this back to you. If you'd like to see us take home the award this year, please have your say.
Best use of Data: Awin's Black Friday Bonanza
Best Publisher Development Team: Awin I Vote here
Client nominations
Best Affiliate Innovation: Buyagift and Awin, Buyagift's ComMISSION Possible
Best Brand Engagement Campaign: Superdry and Awin, "This is the Jacket"
Best Influencer Marketing Campaign: TOPSHOP and Awin, Awin and the power of the influencer
Best Influencer: Vouchercloud and Very
Best Integrated Performance Campaign: John Lewis and Awin: VIB: Very Important Bloggers
Best Managed Affiliate Programme: The Carphone Warehouse Group and Awin
Best Managed Affiliate Programme: BT and Awin
Best Retail Campaign: Very, vouchercloud and Awin: Buzzwords into Business
Best Technology and Telco Campaign: Carphone Warehouse and Awin: Project X
Best Technology and Telco Campaign: BT and Awin, Maximising Market share
Best use of Data: Waitrose and Awin: Driving Profit via Customer Insight
Best use of Data: Plusnet and Awin, Modelling Demand
Global Excellence: Superdry and Awin, Expanding Growth in the EU
A huge congratulations to all of our brands and publishers who have been nominated this year.
As we approach our first anniversary under one unified global brand, this past year has been significant to the network and to our clients. Alongside our Awiniversary, the past 12 months saw new partnerships form as we expand Influencer reach with Tailify, extended global reach with ShareaSale and merged with affilinet.
It was an exciting year for data insight with the launch of the first ever definitive affiliate marketing guide, The Awin Report and a dedicated Black Friday Hub hosting live updates throughout the busiest shopping day of the year. Event firsts included the first ever Influencer Meet-up and a one day affiliate marketing conference, The Science Behind Ecommerce.
Claire Mullan, Head of PR and Marketing at Awin comments: "Now in its twelfth year, the Performance Marketing Awards are an indication of the exceptional work that happens in the affiliate channel. We are delighted to celebrate our advertisers and publishers in this year's shortlist, having been shortlisted for 16 awards. The variety of the shortlist highlights the interesting work that has been happening within the channel, and we wish everybody the best of luck for the award night."
If you'd like to support us to become your Industry Choice of Network at this year's awards, you can do so here and we'd like to say a huge thank you in advance to those who do so. This twelfth annual Performance Marketing Awards will take place on 24th April 2018 at Grosvenor House Hotel, London.
Share this