Affordable Homeware Affiliate Has Big Plans For 2017
Written by

Filip Langewolf on

.
This is a Case Study of a new loyalty partner.
Share this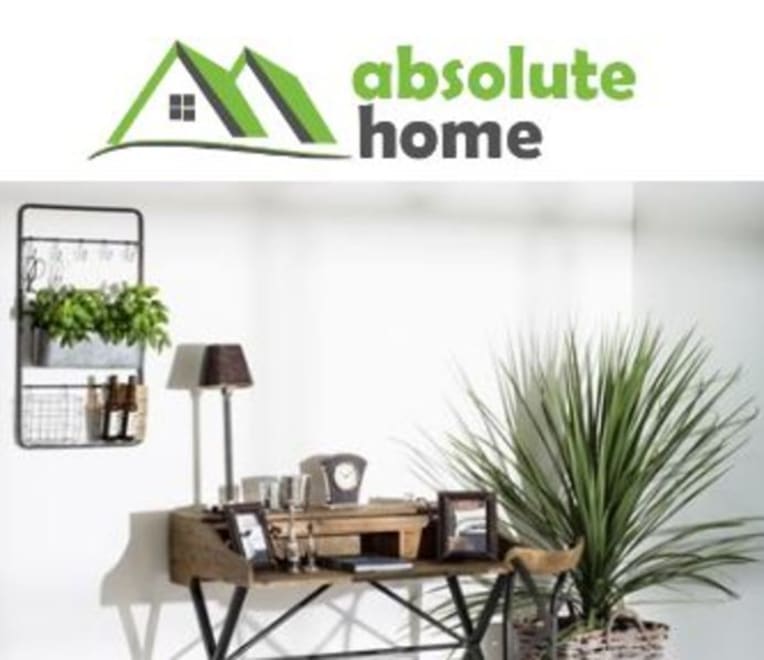 Tell us a little more about Absolute Home and how it works?
Absolute Home is an affordable designer furniture website, which seeks to link customers to great quality furniture and homeware via an easy to use website. Absolute Home's only source of revenue is the affiliate channel. I have also branched out into featured womenswear and menswear that I know are converters with my target audience. Having said that, I only knew who my target audience was when I explored my Analytics data to determine sex, age and interests, along with items they clicked through. The site is run by myself and it is an additional job to my current full time employment.
When did you first begin to explore the affiliate channel and how do you think Absolute Home benefits from using it?
When I took the website over in February 2015 it was a concept site only and had about 250 products from 1 publisher. It now has 4,060 products all of which are manually added (in the evenings and quite often on a sunny holiday), with descriptions and images.
The site was very basic, with only 10 total categories, I have now created about 93 categories with individual descriptions. I was brand new to affiliate marketing, coding along with understanding SEO and how websites generally work. I now know how to upload a sitemap, and do some very basic coding to do with formatting etc. The site is HMTL/PHP based with the blog in WordPress. Promotional emails that I receive from publishers, I either add to the site in the form of banners or I add to my blog and then share on social media.
How do you remain competitive in the affiliate space to ensure advertisers see you as a go-to publisher?
I need to keep updated on current homeware trends, focus social posts on items that I know are selling at a particular time and also ensure that I maintain good communication with my advertisers. I now work with over 93 advertisers so it is two way street where an advertiser needs to contact me with great offers, banners and images that I can easily incorporate into to site or blog post. I need to be able to adapt the website where necessary to current trends (i.e. starting to post Christmas items in August). Thinking about summer furniture in January and so on. I need to be proactive and advertisers need to see that viable clicks are coming from my site.
Even though Absolute Home is a .co.uk site, Awin data has shown me that I get the second highest clicks from the United States and sales from as far afield as Singapore. Therefore, I need to have geographically targeted popups that attract visitors in those locations. This is where Etsy is particularly important.
What key dates in the calendar are particularly important when looking to increase the amount of advertiser collaboration?
The biggest dates for Absolute Home are featured around trend data for certain items, such as sofas and garden furniture. The Black Friday weekend was a great time. The lead up to Christmas has seen a great number of conversions for decorations and tableware. From Boxing Day into January furniture conversions will increase, March will see a pickup in patio furniture. Payday is also very important and I will feature certain items around the end of the month. The weather plays a big part, so if the next weekend looks sunny, then I will start to promote BBQs and garden recliners the week before.
What's your biggest focus for the programme in 2017?
I would like to break the 5000 mark in terms of products on the site. In 2015 I generated about £60,000 in sales for advertisers. In 2016 I have generated approx. £110,000, if possible I would like to break the £200,000 for 2017 as more items get indexed and appear higher in searches.
I believe that I have almost all the categories I need for Absolute Home, however I need to ensure that site remains user friendly, therefore appearance and features on the site will need to adapt as use requirements change.
When I took the site over, I knew nothing about industrial style furniture, retro armchairs or mid-century media units, however the more sites I explore the more I am attracted to what drew me to this website in the first place. The greatness of British ingenuity, design capability, sourcing and quality of furniture and homeware on the market today.
To discuss opportunities email Bitu Williams or find out more about the programme found here.