The coronavirus consumer: What might the new normal look like for retailers?
Written by

Kevin Edwards on

.
The disruption coronavirus has created will have a lasting effect on the consumer landscape and how it will look like for retailers to navigate.
Share this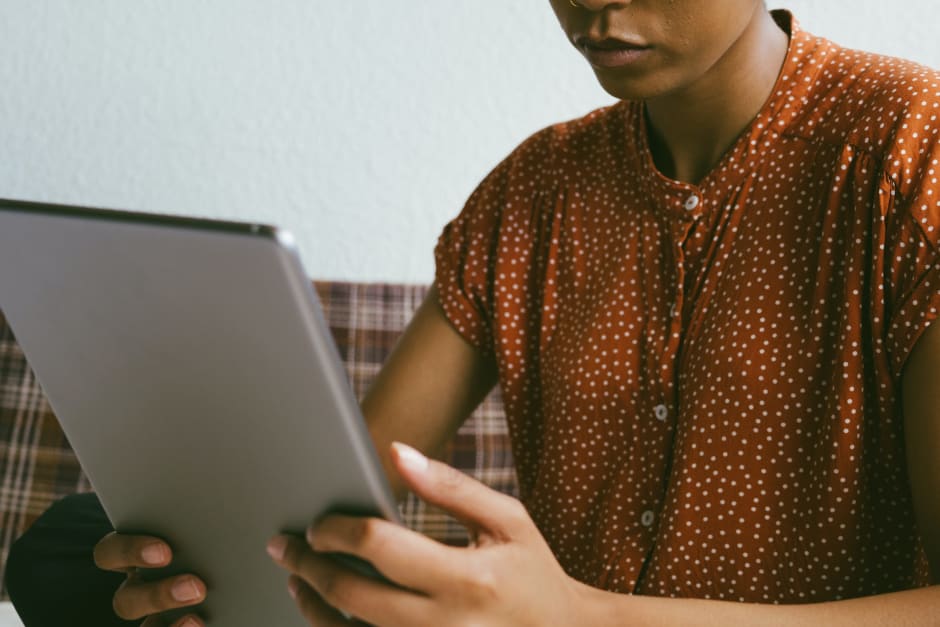 Major world events that touch our lives are thankfully few and far between. But such is the all-consuming nature of coronavirus, the shockwaves of which will reverberate for many months and inevitably leave us living in a changed world long after the virus subsides.
Some have already felt the first effects of what that might look like, be it through shuttered businesses or lost jobs. In a matter of weeks, we have seen the decimation of the travel sector as sales fall through the floor, in marked contrast to some retail companies whose sales surges have been so pronounced that they are left unable to fulfil orders. Other brands have folded, countless thousands have found their jobs put on ice as they seek government help to pay the bills.
It seems ill judged to focus on business positives from the carnage of this crisis, but inevitably, industries are impacted in different ways and it's important to understand the wide-reaching ramifications. E-commerce, by and large, is proving to be one of the more resilient sectors. While more than half of brands, according to a recent Marketing Week survey of UK advertisers, have put their budgets and campaigns on hold, affiliate marketing's focus on the sharp end of driving acquisition means, at the time of writing, that the vast majority of campaigns are running unchanged.
But such is the speed with which the virus is disrupting our lives - every day seemingly throwing up a 'new normal' - we need to exercise caution. Dozens of Awin clients have made negative commission changes, put campaigns on hold or closed whole programs. This may represent less than 5% of the network's clients, but we are far from reaching the global peak of this pandemic that will reverberate far further as we return to normalcy. Monumental changes are happening daily and inevitably more will follow.
To maintain a semblance of normalcy, we are dependent on supply chains holding up, deliveries being made and advertisers being able to fulfil their customer obligations. Many affiliates are stuck between a rock and a hard place; campaigns they promote are closing because they're too successful and cannot keep up with demand such as some in the homeware and DIY sectors - while others, like insurance or ticketing programs, are finding it impossible to trade or have nothing to sell.
Anticipated disruption can be baked into a system. It's long established that retailers hoard additional stock at peak periods in the year (Christmas for example) when doing so for the majority of the year would prove prohibitively expensive.
Take our supermarkets, which have experienced unprecedented strain on both their physical and digital infrastructures. According to Evan Fraser, director of the Arrell Food Institute, "Conventional wisdom is that the average city… has a three-day supply of fresh food. This, according to some, means that we are all only ever nine meals from anarchy. The systems we depend upon are, in many ways, fragile and inherently vulnerable."
The level of unavailable stock in supermarkets usually sits at around 2% on average at any given time. However, as consumers rushed to stockpile, this spiked to almost 25% in mid-March. That number has now declined somewhat to around 18%, but it is indicative of how the systems we just assume will work can easily collapse.
There are other logistic angles to consider. Some brands have taken the decision to shut down their online stores because of fears about workplace safety. Elsewhere, workers from Australia and the US have gone on strike to protest about the inability to socially distance in warehouses. Two hours after Amazon warehouse worker Chris Smalls organized a protest over fears of a coronavirus outbreak at the fulfilment center he was employed at, he says he was fired over the phone. In France, a strike by truck drivers adds to the complications in operating a functioning e-commerce operation during a worldwide crisis. Brands have a difficult tightrope to walk between remaining operational or going for the nuclear option and shutting down. This also needs to be balanced by how consumers are likely to reputationally remember how retailers handled the crisis.
The desire to continue shopping fulfils a significant need among a world that is now unable to physically buy beyond the essentials. As we all seek distraction from the monotony of the days and weeks ahead, visiting a retailer's online shop offers a window into a world that reminds us of our previous lives.
Some brands have resilience built into their business models. Online gaming, streaming and downloads, digital rather than physical products ... all are experiencing a surge, almost doubling sales since the time of lockdown. More traditional sectors like DIY - with the double whammy of spring being the traditional period when we fix our houses combined with the plentiful time to do so - are seeing sales increase by upwards of 50%.
But beyond the time we're filling now, will our longer-term behaviors change? While many twists and turns of the pandemic are yet to unfold, sooner or later our lives will return to normal. But will a new normal emerge? Are perceptions of the brands and products we buy indelibly scarred by our recent experiences?
Perhaps we will see a move away from simply chasing the discount or the lowest common denominator. With plenty of time to reflect on what matters the most to us, sharpened by a glimpse of a world where scarcity is a defining factor, maybe we will become more attuned to the intrinsic value of products rather than the saving we make on an impulse purchase. While gift experience programs have seen their sales plunge, they will undoubtedly rebound substantially as we seek to fill the void of the coming months with fond memories.
We may become more discerning about what we buy and this could tap into evolving trends that we saw pre-coronavirus. The shift away from disposability and the 'peak stuff' phenomenon are two movements that were gaining traction long before the pandemic. Are we due a period of self reflection where self isolation brings into sharp relief the ephemeral nature of much of what we buy?
University of College London professor and consumer psychologist Dr .Dimitrios Tsvrikos believes "the panic buying… we are seeing now highlights the instrumental quality of products – how long does it last? Do I actually need it? Is it actually worth the value? Does it serve a clear purpose and can you quantify it? If so, it will be relevant; if not it will be secondary in the minds of consumers."
For more information on COVID-19, please visit our information hub where we bring you the latest news from Awin, as well as links to network insights and useful pointers, alongside wider updates.
Share this