Awin Thoughts: Coronavirus 'infodemic' highlights importance of trust and transparency online
Written by

Robert Davinson on

.
There is an overabundance of information on the web and with the outbreak of the coronavirus, this has created an 'infodemic' with questionable news sources.
Share this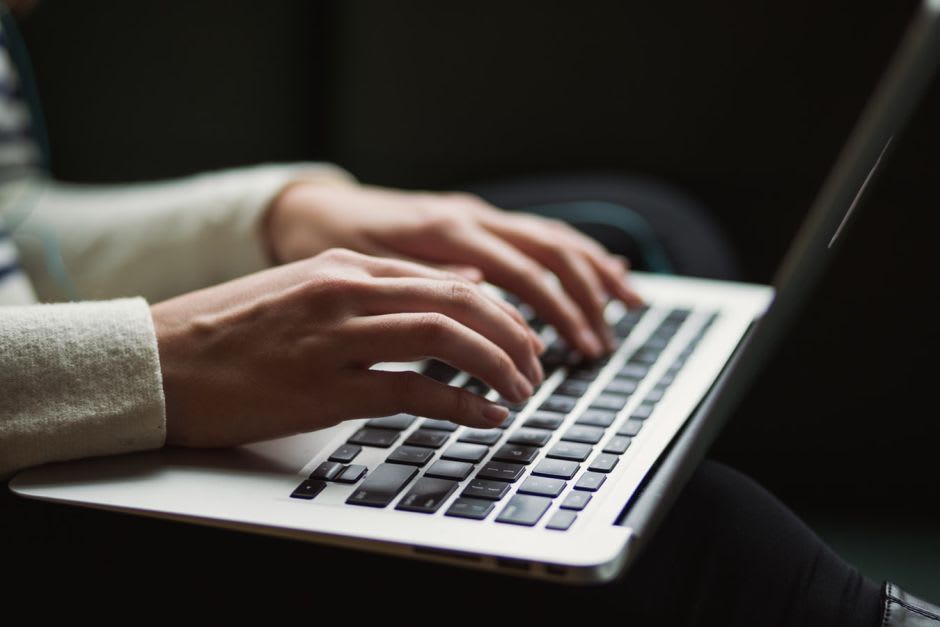 "The 2019-nCoV outbreak and response has been accompanied by a massive 'infodemic' - an over-abundance of information – some accurate and some not – that makes it hard for people to find trustworthy sources and reliable guidance when they need it." World Health Organization – Coronavirus Situation Report - 13
Remove WHO's reference to the coronavirus and you have, in a nutshell, one of the major dilemmas that the scale and reach of the web has brought to the forefront over the last decade: An over abundance of information and a lack of trustworthy, reliable sources. The virus has only adorned the problem with a new sense of urgency.
From unsubstantiated conspiracy theories around the virus' origins as a Chinese bio-chemical weapon, to speculative advice that eating garlic might help prevent infection, the internet rumour mill is currently at full throttle.
While many of us might laugh these incredulous stories off, the effects of mass hysteria are serious. Public fear is palpable and evident in changing consumer patterns. By now we're all familiar with stories of face mask, hand sanitizer and toilet paper scarcity.
Awin's own recent analysis of the US and UK travel markets highlighted another example of the effect panic has had on booking trends.
In the US, where coronavirus has more recently gained a foothold, as of March sales for the travel sector were down 6% year-on-year (as opposed to in January where they were up 164% compared to the same period in 2019.) Conversly in the UK where coronavirus has hit the country a bit earlier than in the US, although the year started off strongly for the travel sector with sales up by 22% year-on-year, by the start of March this had dropped to a 12% decline in bookings for the same period in 2019. Not unexpected given the news we've regularly seen reported around airline collapses, regional travel bans and further outbreaks.
What is most interesting is to overlay that decline in sales for bookings with the uptick we've simultaneously witnessed in travel insurance for both the US and UK. The two inversely mirror each other almost entirely. In the UK, insurance was actually down by 18% in January and has since recovered to show a 9% increase year-on-year for the start of March as vacationers seek to protect their investments. Even more staggering is the year-on-year growth in the US. Perhaps looking at the continued cancelled bookings and increasing travel restrictions being implemented in our global neighbors as a 'warning' of what's next, travel insurance is up 364% in March when compared to the same date ranges in 2019.
The surge has become so strong that many insurance companies are now announcing a freeze on new policies.
While not a direct cause of the trends we've tracked, many US and UK shoppers will have taken the advice of Martin Lewis - consumer champion and one of the most influential personalities for savvy shoppers. His website, Money Saving Expert (MSE), has long been recognized as a source of trustworthy consumer advice. Speaking about the consequences of the coronavirus on national television recently, he urged individuals to ensure they had insurance for their holidays.
MSE is also a hugely successful affiliate site, generating millions in revenue for its advertiser partners. However, first and foremost it is an arbiter of trust. Its reviews and articles are frequently sought out by consumers who need assistance before buying a product online. Any compromise on that authority necessarily undermines its brand and user value.
How do you effectively monetize a website (without paywalls) that prides itself on its impartiality and trusted reviews? MSE does it by being transparent about its monetization and stands out among affiliate sites as being particularly explicit in how it designates commercial partnerships to its users.
By doing so, the site ensures its users are aware of how it makes its money and where commercial links are featured - thereby preserving its status as a trusted source of reliable information.
This dilemma has struck a chord in the affiliate industry recently. Regulators around the world - including the ASA in the UK, the FTC in the US and Deutscher Werberat in Germany - have increasingly scrutinized and penalized instances where influencers and affiliates have not met their standards of advertising disclosure.
I recently helped host a dedicated strategy day at Awin's London office for media house publishers to provide them with guidance and support in implementing affiliate strategies. One of the key themes that was discussed again and again throughout the event was how to go about disclosing commercial links in content.
Huge publisher sites like these are increasingly turning to our channel as a means of diversifying and increasing their own revenues. Just last week, Buzzfeed's CEO Jonah Peretti was extolling the virtues of affiliate as a contributing factor to their shift into profitability.
If the affiliate industry is to truly capitalize on this increased interest in its performance model from such massive publisher businesses, it is our responsibility to provide leadership on issues like ad disclosure. By doing so, we can help ensure that users continue to have faith in the online services they refer to for information and guidance.
Two decades after Bill Gates first coined the phrase 'content is king,' WHO's current 'infodemic' battle makes clear it is nothing without trust and transparency.
For more information on COVID-19, please visit our information hub where we bring you the latest news from Awin, as well as links to network insights and useful pointers, alongside wider updates.
Share this