How the global lockdown has generated interest in WordPress and e-commerce from brands and publishers
Written by

Robert Davinson on

.
WP Engine's VP Web Strategy David Volgelpohl shares how the current restrictions have affected e-commerce and why they've seen a rise in WordPress adoption.
Share this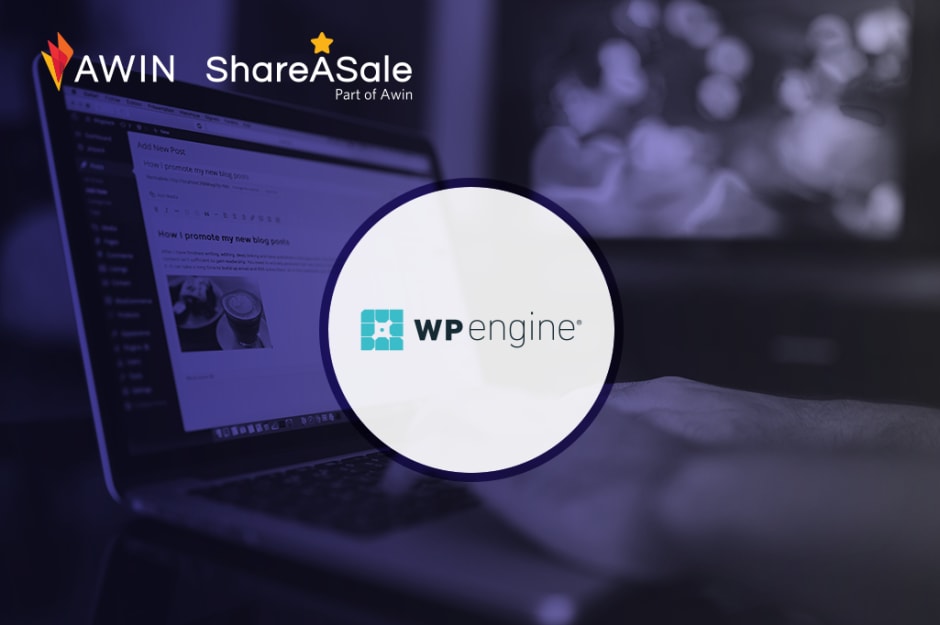 WordPress is the world's most popular content management system with its free, open-source platform used by over 60 million people across the globe and thousands of businesses.
ShareASale client WP Engine provides companies of all sizes with a platform designed to support their businesses online through WordPress. Their mix of tech innovation and an award-winning team of WordPress experts are trusted by over 100,000 companies in 150 countries, helping them create world-class digital experiences.
To understand just how the effects of the lockdown were affecting businesses, we asked David to tell us more about the trends they've recently seen and his thoughts on their implications for the future of e-commerce and, of course, affiliate marketers.
The coronavirus crisis and subsequent lockdown has compelled many more businesses to resort to e-commerce. Has WP Engine noticed an increase in demand for its services as a consequence of this?
While I can't comment on specific sales or revenue numbers, we have seen an increase in interest and demand across WP Engine's digital experience platform (hosting) and theme products now that businesses around the world are embracing digital like never before. This seems to be a mix of people launching a new digital presence and businesses launching updates to their websites to expand their digital commerce efforts.
Are there any specific sectors or industries that you've seen this growth appear in particular? 
The biggest jump we have seen are with traditional brick-and-mortar businesses that had yet to fully embrace digital purchasing and fulfillment. Many brands are rushing to launch new e-commerce experiences and digital fulfillment systems providing curbside pickup, local delivery, and traditional shipping options.
Another interesting thing we're seeing is an increase in customers starting publishing sites and blogs using WP Engine's Genesis WordPress themes to quickly launch their online presence. Many of these customers are DIY site owners, who are looking for new ways to generate personal income or to augment income in their existing business in addition to agencies who use these themes to help clients launch sites quickly.
What kinds of WordPress templates, extensions and tools are you finding are particularly popular among users at the moment?
We are seeing WordPress plugin and theme downloads increase across the WordPress ecosystem, but as it relates to WP Engine, we're seeing heavy usage of our local development solution Local and certain categories of our WordPress theme products. 
Local is used by developers and DIY site owners to create local instances of WordPress in order to build out a website before pushing it to a web server. Local works no matter where you host, but also includes features to seamlessly push your site to WP Engine and our sister company Flywheel. We believe the trend in the usage of Local is partially attributed to more brands and individuals creating more new websites to bring more of their business into a digital context.
With regards to our theme business, we're seeing a surge in themes typically used for blogs and content websites. While our customers use our themes for a variety of types of sites (including purposes different than the intended purpose of a specific theme), I believe that many theme customers are focusing on content-centric sites which are highly likely to use ad monetization strategies including affiliate marketing. 
WordPress has always been a great tool for content publishers monetizing with affiliate offers and other digital advertising, and it's free and open source nature is making it a natural choice for people building digital experiences in a hurry.
Do you think that with the combination of consumer demand currently surging and new brands using e-commerce for the first time, we're likely to see more consumer choice online than ever before?

I think so. We are seeing more traditionally brick-and-mortar businesses adopting e-commerce business models than ever before. WordPress and WooCommerce are great choices for these businesses, so WP Engine is seeing WordPress play a strong role in this transition. 
Of course, for many brands this is an act of survival, but I believe brands will continue to maintain these new channels after the crisis is over. Once a channel is creating revenue, the last thing you want to do is shut it down!

I personally think the result of all this is that consumers will have more digital commerce options than ever before and affiliates will have a much bigger ecosystem of merchants to choose from.

These are ultimately healthy things for the web and for all of us as consumers. Choice (or competition) is the driving force of innovation. There is now more choice than ever on the web. I believe this evolution of commerce and shopping will ultimately lead to a better digital economy for all of us.
Are there any other insights WP Engine has gathered from the last few weeks of lockdown that you think are indicative of changing consumer and business trends at all?
Outside of the shift in businesses embracing digital commerce like never before, one of the biggest changes we've seen is in our relationship with each other. The global lockdown took everyone by surprise. This presented obvious challenges like the mechanics of supporting a remote workforce, but even more importantly, it presented a challenge in connecting with each other and with those we serve.
Fostering relationships is much harder than it's ever been and making connections outside of your normal job function is extremely difficult with a remote workforce. For a company that leads with its heart and thrives on open collaboration I wondered how we would preserve those values with a remote workforce. 
While it took folks a while to get used to the new mode of working, what happened after that was awe-inspiring. Teams found ways to stay connected with each other and other teams in incredibly creative ways. WP Engine became awash with virtual happy hours, streaming DJ sessions, multi-player gaming events, and other virtual ways for everyone to stay connected. 
The thing I'm most proud of though is how we came together to help others. Starting very early on in the COVID crisis, WP Engine's "Give Back" team started organizing the entire company to help their local communities. This included donating hundreds of WP Engine promotional hand sanitizer bottles to a local hospital & foodbank, finding clever ways to help customers in need, and through our employees raising thousands for COVID relief organizations around the world, which WP Engine is matching with in-kind donations. 
While business insights are often what we look for in moments of change or crisis, the most impactful insight I've learned is that just because we're apart, doesn't mean we can't grow closer together.
David will be providing further insight and guidance on how to make the most of WordPress as a publisher and a brand in the affiliate space in the coming weeks. To learn more about WP Engine and their tools and support, please visit their website.
For more information on COVID-19, please visit our information hub where we bring you the latest news from Awin and ShareASale, as well as links to network insights and useful pointers, alongside wider updates. 
Share this