Join Awin at 'Glossy Forum: New Face of Beauty'
Written by

Samantha Sherer on

.
Share this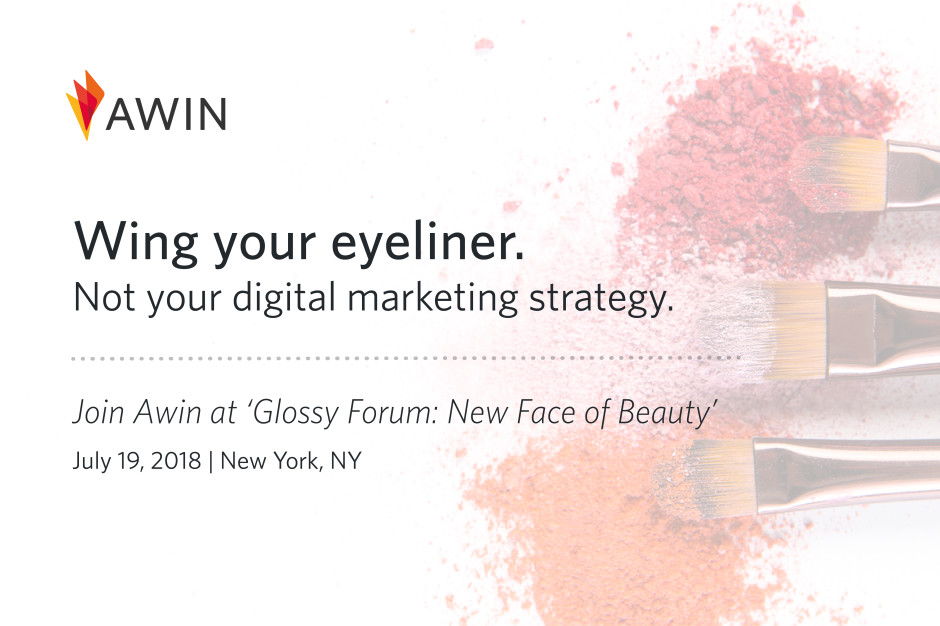 Glossy, a subsidary of Digiday Media, is a media brand exploring the evolution of fashion and beauty through the lens of digital and technology.
We are thrilled to share our workshop presentation at 'New Face of Beauty':
5 Myths of Affiliate Marketing
Led by our Partner Acquisition & Development Manager Jeannine Crooks, we will dispel some common myths about affiliate marketing and help educate attendees on how to manage a successful partner program within the ever-evolving performance marketing industry. Learn about how the channel can benefit mass media partnerships, influencer strategy, and maximize return on your marketing spend.
Additional ways to connect:
Attend happy hour! Awin is sponsoring the 'New Face of Beauty' networking happy hour. We will have team members on hand to discuss optimizing your affiliate activity across our network.
Arrange a meeting
Want to see more of the Awin + Glossy partnership in action? Our joint whitepaper on the evloution of brand partnerships discusses how influencer and brand relationships benefit from the performance marketing channel given the growth of influencer marketing over the past few years. Click here to read.