As tech giants struggle to support news publishers, the affiliate channel is helping to fill the void
Written by

Robert Davinson on

.
Mark Zuckerberg appears to be on a one-man mission to fix the internet. 
Share this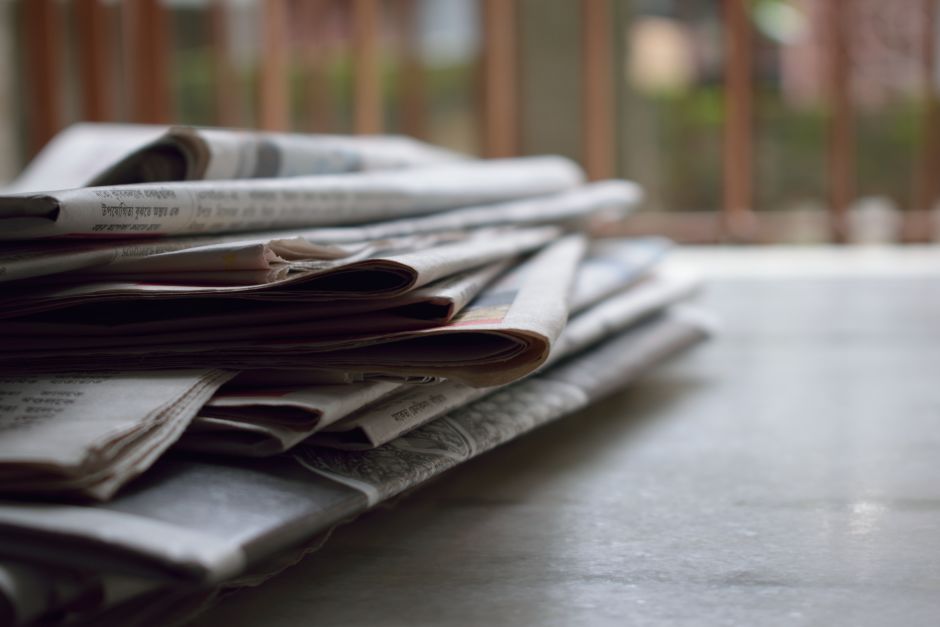 In January, Zuckerberg stated his personal challenge for 2019 was to interview a series of global experts about the future of technology in society. Over the last few weeks, he's published statements on issues of online regulation and privacy that respond to the numerous controversies the social giant has lately found itself mired in.
Last week he interviewed Mathias Döpfner, CEO of Europe's biggest publisher group and Awin's parent company Axel Springer. Their discussion ranged from online privacy and regulation, to the nature of democracy in the digital age, the rise of China and, perhaps most pertinently, the challenges faced by traditional news and media publishers.
That last subject ostensibly placed the two CEOs in opposing camps. Facebook's record when it comes to helping quality content publishers monetize their work is historically not great. Only last year, in an attempt to ensure time spent on Facebook was time 'well spent,' it demoted posts from news and media organizations within its News Feed in favor of those from friends and family.
Indeed, the increasing desperation with which many publishers have chased views and clicks on platforms like Facebook to help fund their work through advertising has arguably led to a race to the bottom. The 'attention economy' model has incentivized clickbait, misinformation and fake news at the expense of well-researched and informed content. As Döpfner points out early on, "The better the business model that Facebook provides for publishers, the more professional journalists you will attract."
Zuckerberg suggested that his teams were in fact working on a 'News Tab' product that might help remedy this problem. A separate feed where high-quality content and news would feature from authorized publishers. These sites would have a direct relationship with Facebook and be paid by the platform for having their content included.
Specific figures weren't shared but it was, perhaps, a pointed response to the announcement of Apple's new news subscription service. With Apple News+ being marketed as offering users $8,000 worth of content for just $9.99 per month, some observers questioned the sums that Apple would be passing on to the content creators themselves.
Content monetization is an issue that is not going away any time soon in the digital sphere. With the EU passing its controversial digital copyright law recently, it remains to be seen whether it's the legislative equivalent of shutting the barn door when the horse has already bolted. Axel Springer has been a vocal advocate of the new law, yet it was only a few years ago that the publishing house was forced to reconsider restricting Google's use of content from its news publications in Germany when referral traffic to its sites subsequently plummeted.
Meanwhile, more mass media houses and news publishers are turning to the affiliate channel to help offset their diminishing advertising incomes. Across the world, the channel has witnessed increasing interest in it from these institutions. From Schibsted Media in the Nordics and Buzzfeed in the US, to the likes of Mondadori Group in Italy or ESI Media in the UK, various large media publishers are partnering directly with brands through Awin globally.
That interest in the channel has led to further innovation and support developing to help these publishers effectively monetize their traffic. Recently we have seen numerous new third-party tech partners also arrive, providing solutions to many of the practical issues that these publishers face in optimizing affiliate partnerships across what are usually large, unwieldy sites containing a maze of content and articles.
Trackonomics provides dashboards that aggregate data across different ad platforms as well as identifying where link rot has set in to prevent loss of commission. Monetizer101's price comparison and shopping tools offer plug & play solutions that can be inserted directly into relevant articles and content. Monotote enables users to purchase at the point of inspiration, turning video and imagery on publisher sites into shoppable content without being redirected to advertiser sites.
Those are just a few of the numerous tools now available for such publishers, and they represent the kind of virtuous cycle of innovation that the affiliate channel ultimately excels at. As debates rage at the highest levels about the nature and shape of online content monetization, affiliates are getting on with the business of engineering practical solutions that can better reward creators for their valuable efforts.
Share this