US ticketing sector insights
Written by

Courtney Lowenthal on

.
Over the past year, the ticketing industry has experienced major changes in consumer purchasing behavior, shifting the way the industry targets its audience. 
Share this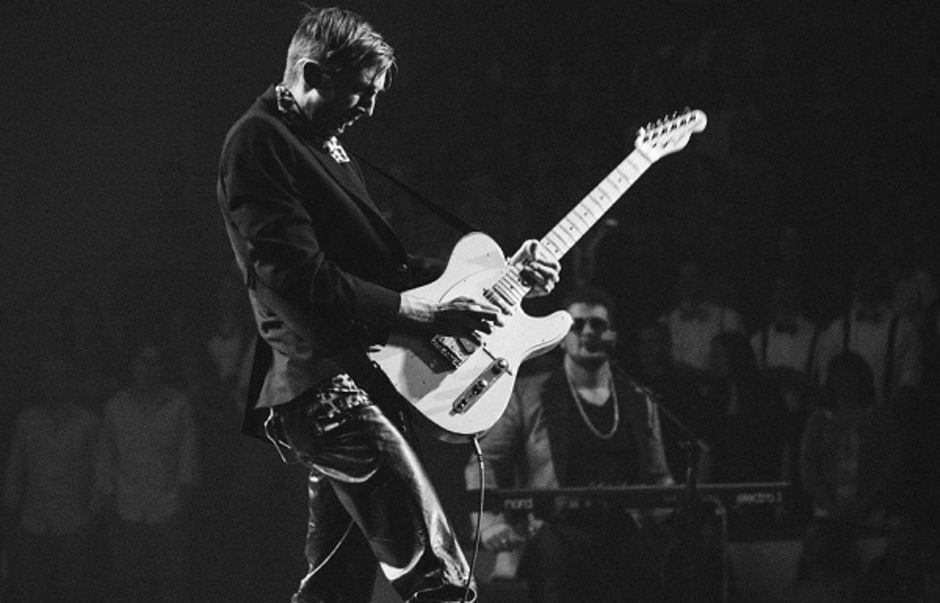 US Ticketing Sector Insights The rise in music discovery apps like Bandsintown & Tidal, has made it easier than ever for consumers to learn about new artists and upcoming events around them.
This internet and mobile based discovery trend altered the way the ticketing industry engages with consumers, with ticketing and event providers seeing an increase in demand for digital tickets vs. physical tickets. The shift is ideal for the affiliate channel which leverages websites for their online ticket sales.
With digital media being the dominating source to influence consumers in the entertainment industry, the ticketing sector has grown immensely in the performance channel. Awin takes a deeper look into the progression of the ticketing sector that has resulted from these trends.
Sales
Although sales generally peak during the holiday season, Q1 2016 ticketing performance surpassed all previous quarters in both sales and revenue. Q1 was key for ticketing merchants this year as customers grew their spend for large events such as COPA America and Broadway Week, with AOVs increasing more than $15 from 2015 to 2016.
The graph below indicates the monthly revenue trend for Awin's ticketing advertisers from January 2015 to March 2016.
Average Order Value & Conversion Rate
Along with the growth of sales and revenue within the sector, AOV also saw an impressive uplift over the past year from $148 in H1 2015, to $168 in H1 2016. Though overall performance is expanding rapidly in the sector, conversion rates have declined over the past year to 2.94% versus 3.6% in H1 2015, still coming in slightly higher than the 2016 network wide average of 2.88%.
Looking deeper into AOV by device, the ticketing sector shows elevated sales value across both desktop and smartphones. With smartphones in particular, AOV is up 21% to $120.49, from $99.15 in 2015 across the sector. While revenue share has slightly dropped for tablet, the largest development was through desktop which raised 15% from last year.
Smartphone conversion rates have increased in the sector similarly to what we are experiencing network wise. Tablet on the other hand, has dwindled slightly in conversion rates overall.
We expect to see conversion rates through smartphone continue to rise leading into 2016's key shopping periods, as merchants further optimize their mobile sites.
Mobile Share of Traffic & Sales
In Q1 2016, about 50% of traffic originated from a mobile device on both the network and ticketing sector. Sales show quite a difference in device share though, with 37.5% of sales stemming from mobile on the network, and only 21% coming from mobile in the ticketing sector.
Comparing Q1 2015 to Q1 2016, ticketing traffic decreased in desktop, similarly to patterns we have identified network wide resulting from a surge in mobile traffic. While the network's heightened mobile traffic came from both smartphone and tablet, the rise in the ticketing sector's traffic came solely from tablet. This is a direct effect of the increased usage of music discovery apps utilizing the affiliate space.
Although traffic decreased on smartphone in the ticketing sector, sales have risen from 10% to 14% share from 2015. Despite tablet traffic increasing on the network and ticketing sector, the network had a slight drop in tablet sales while the ticketing sector's tablet sales remained the same.
Ticketing customers are increasing their research on tablet, but are still converting at a higher rate through mobile phone and desktop when they are ready to purchase.
Affiliate Mix
Content and Social Traffic affiliates have played an impressive role in the ticketing sector's success.
Although content affiliates hold the largest share of ticketing transactions in 2016 (53%), their share has dropped YoY due to ticketing providers engaging with new publisher types in order to expand their online presence and affiliate program. Social Traffic sales have risen 10% from last year along with a 7% increase in cashback sale performance.
The charts below show the publisher type split by transaction performance, comparing 2015 to 2016 data.
Summary
With the rise of music discovery and social app usage, ticketing merchants are diversifying their affiliate programs by partnering with these sites & apps on a performance basis.
These publishers are contributing to the trend of increased mobile traffic in the ticketing sector by using their mobile optimized sites, apps, and social media as platforms for driving and influencing affiliate sales.
Although not yet a trend network wide, influxes in Social Traffic is something Awin will be watching in the channel over the next few months. Watch for further updates as part of our ongoing efforts to provide the best insights into affiliate marketing.
Questions? Please reach out to our Ticketing expert, Julianne McCamy.