Advertiser spotlight: Bikes Online
Written by

Meghan Smith on

.
Bikes Online is a California based, online specialty retailer of bicycles and the accessories that go with them.
Share this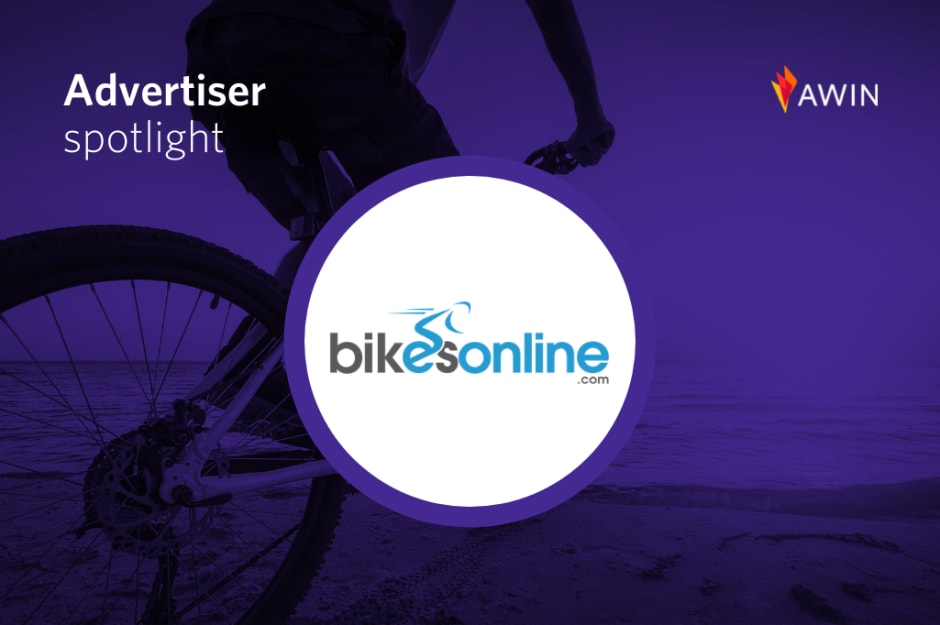 Years of experience in the bike industry allows Bikes Online to offer the personalized service that you get from a local store and combine it with a dynamic, interactive experience only possible on the web.
Fill in the blank - Affiliate marketing means to me:
Affiliate marketing creates a mutually beneficial partnership between Bikes Online and those affiliates representing it. In a world where clicks and views are the basis of most marketing evaluations and payments, we uniquely use end sales and a commission-based reward system. Affiliates are rewarded for their passion, drive and ability to represent the brand profitably.
What's your "elevator pitch" for potential partners or those who are unfamiliar with your company?
Bikes Online is a company that prides itself on providing premium product and service while retaining the benefits of shopping online. By cutting out the middleman we can offer the same experience while saving customers both money and time. The lower prices don't reflect a lower quality of a product. Our bikes are by far some of the best on the market, and we stand by that with free shipping and a 14 day no questions asked return policy; in any rare circumstance, the bike doesn't suit your needs.
What sets your company and affiliate channel practices apart from others in your niche?
Our affiliates don't get lost in the ocean of influencers and other affiliates we work with. We pride ourselves on creating long-lasting relationships that are mutually beneficial for all involved. Each affiliate is treated as a part of the company, and as such, we want to see them grow alongside the company. Bikes Online is very hands-on with our affiliates, and we help them build their audience as much as they help us develop our business. It is a true partnership where we offer genuine support over just sending out products and seeing what happens.
What are the benefits to working with you in the affiliate channel?
We offer a mutually beneficial commission structure. Part of us working with our affiliates so closely is to ensure they can be rewarded handsomely for the work they put in. Are you struggling to find content? Or find it hard to get information on products you need to promote? We provide all the necessary information to any affiliate so they can be prepared from the first second. We don't hold out payments or rewards for those putting in the work either; we understand that you deserve to be paid on time if you have done the job.
What makes a great partner in your eyes, and what kind of partners are you looking to work with?
They are the face on the ground, and we need to trust they have Bikes Online best interest at heart. Alongside being a great person, we need quality content and quality leads. Unique content that exposes the brand to a new audience is fantastic, but authentic influence converts into genuine leads. We want people who will work hard to promote our brands, and we will provide them with excellent remuneration.
In addition to what you consider to be a great partner, how do you measure success of said great partnership?
Mutual success is the ultimate goal for any partnership. On our end, we measure success via sales numbers as they speak for themselves. However, we understand that some affiliates may have different channels, content, or usable personalities to bring massive awareness to the brand. On the other side of the scale, BikesOnline wants to ensure the affiliate enjoys the work they are doing. That is why we offer a considerable amount of support to ensure mutual growth and success.
Do you have any advice for those who are new to affiliate marketing?
Commit yourself to building a partnership that ensures mutual success. Be prepared to work hard but don't lose your initial passion. A long relationship is a trustworthy image to those you are trying to bring towards your brand. Creating a mutually beneficial relationship will lead to a long relationship and, in turn, more sales in the long term.
What is your favorite part about working with Awin? Do you have a favorite tool or feature?
Awin offers everything you need to run a successful affiliate program. It is very low risk to get started, and you will see results fairly quickly. The platform is pretty well built and relatively easy to use. You will also have access to in-depth reports, monthly sales and much more.
What is the best way to contact your affiliate team?
Email Nenad Stevanovic at Nenad@bikesonline.com to learn more about our affiliate program and how to join.
Share this