Advertiser spotlight: Fiverr
Written by

Samantha Sherer on

.
Fiverr is a global, fast growing marketplace with over 500K new users monthly and currently more than three million services on its site. It is a one-stop shop for millions of digital, creative and professional offerings. Fiverr allows entrepreneurs and business owners to make their companies better, stay on budget and get things done in just a click.
Share this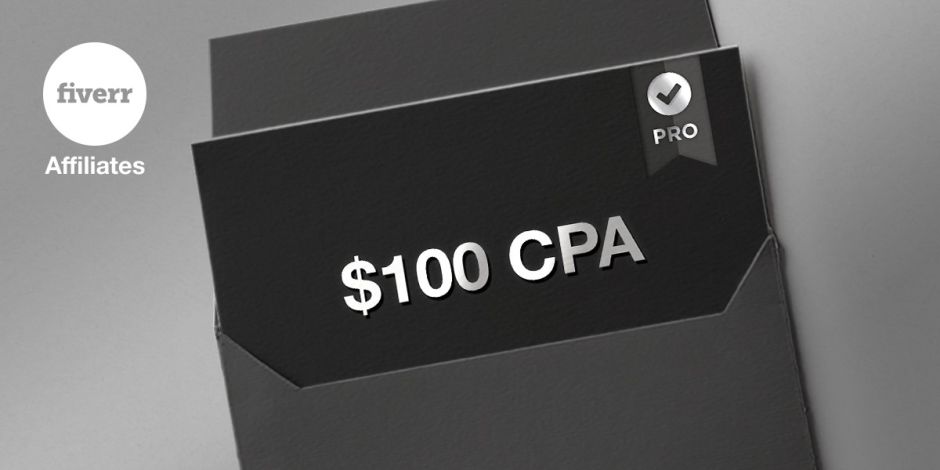 Among the services being sold on Fiverr, affiliates can promote creative services, IT helpers, video professionals, writers and translators, sound editors, business consultants, web developers, and much more.
What are the benefits for publishers joined to the Fiverr program?
As a Fiverr publisher, you will earn $15-$100 CPA commission for every first-time buyer you bring! Commissions are paid according to the sub-category of the referral's first purchase.
Fiverr's target audience is everyone, everywhere! The broad range of services, including over 150 sub-categories, gives you the power to attract the widest range of audiences. Almost any site/page can drive quality traffic to Fiverr.
How can Awin affiliates promote Fiverr?
Fiverr offers a variety of marketing tools and marketing platform options with Awin! You can get ready-to-use links or banners and place them anywhere - on blogs and websites, Facebook, Instagram, emails, Podcasts, SEO etc. Fiverr buyers who click on your links will automatically be signed under your account and you'll get your commissions via Awin
What is the Fiverr PRO CPA Plan?
We're proud to now offer $100 CPA for every buyer who order Fiverr PRO services. Fiverr PRO service offers hand-vetted, high-quality professional sellers, allowing entrepreneurs and business owners to make their business better with premium Gigs. More benefits for your PRO buyers:
VIP customer support
One-click convenience
Affordable prices
Secure communications and transactions
To refer relevant traffic to Fiverr PRO, focus your promotional efforts on highlighting the VIP services, world-class talent, and the fact that every freelancer is hand-vetted, so buyers can't go wrong with Fiverr PRO. You should also use the dedicated Fiverr PRO links and creatives.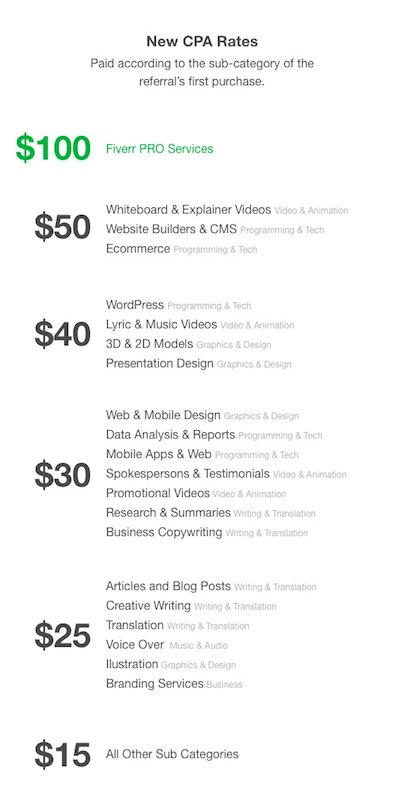 Why did you join Awin?
We joined Awin three years ago to work with the best publishers in the market, who can take Fiverr acquisition to the next level and bring quality new buyers! Awin is one of the oldest strategic partners of Fiverr and have always been a top-performing network!
What are some of your favorite features of the Awin platform?
We love Awin's easy-to-use dashboard with its great interface features. Publisher approval is fast and easy, and we can rely on the Awin team to bring the best publishers and results while giving us the best support and advise, in real-time.
Interested in partnering with Fiverr? Please contact Noam Ran at Fiverr or Stephanie Appel at Awin.