Awin Nordics move office to a new location in Stockholm
Written by

Filip Langewolf on

.
Earlier this month, Awin Nordics moved in to their new office located in the beating heart of the hip and upcoming district of Stockholm – Södermalm.
Share this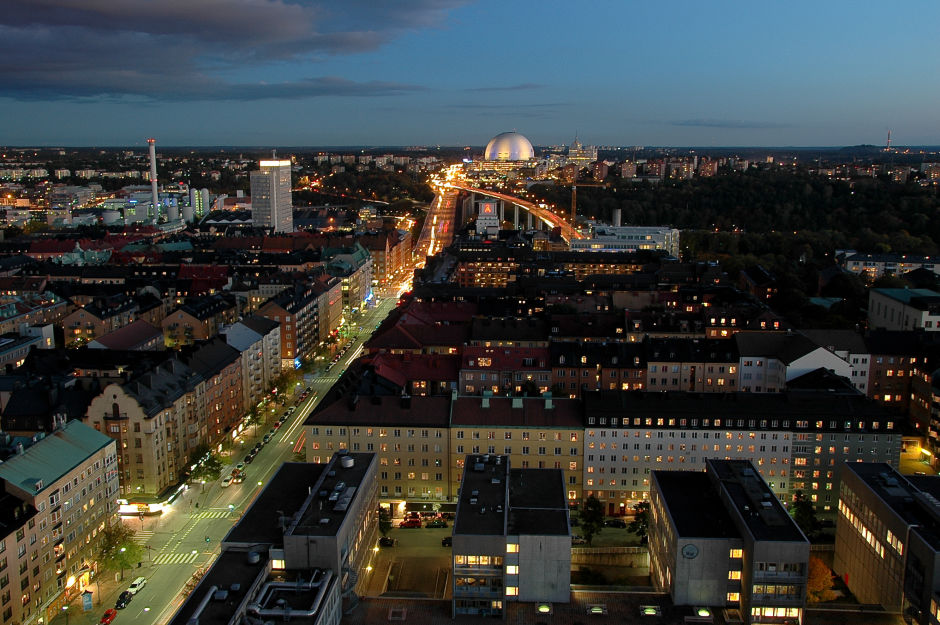 The relocation follows six memory-filled years at Norrmalm where the business grew from a small local start-up to become part of a global network employing over 1,000 staff. With our growing team in Stockholm, it was time to find a new office that better could represent the global network we've become.
Skrapan ("the Scraper") is a 26-storey, 86 meter high building and a well-known cultural landmark centrally located in Stockholm. At its completion, it was the tallest building in the city and the new Awin office at the 24th floor offers a spectacular 360 degree view over Stockholm.
The ground floor of the building features a mall and offers a variety of restaurant and shopping possibilities whereas the top floor consists of a rooftop restaurant and bar, enabling the Nordic team to take their TGIF to the next level.
The open plan office environment features three meeting rooms in alternate sizes, as well as a lounge to host shorter meetings. Our new office space is kitted with modern furnishing and is yet to be decorated in our newly decided theme. Swing by our office in a couple of weeks and see the result yourself.
Tim Lomborg, Regional Manager Nordics and Eastern Europe says: "The Awin Stockholm office has always been an important hub for our clients from the Nordics and across Europe and it stands in the center of our daily efforts to bring partners together. More than ever before, the new space reflects the Awin brand and supports the outstanding work our staff and clients do every single day."