Awin Thoughts: It pays to be green
Written by

Kevin Edwards on

.
As we emerge from lockdown and return to a semblance of normality, we have yet to see how much our behaviours will snap back to the familiar. 
Share this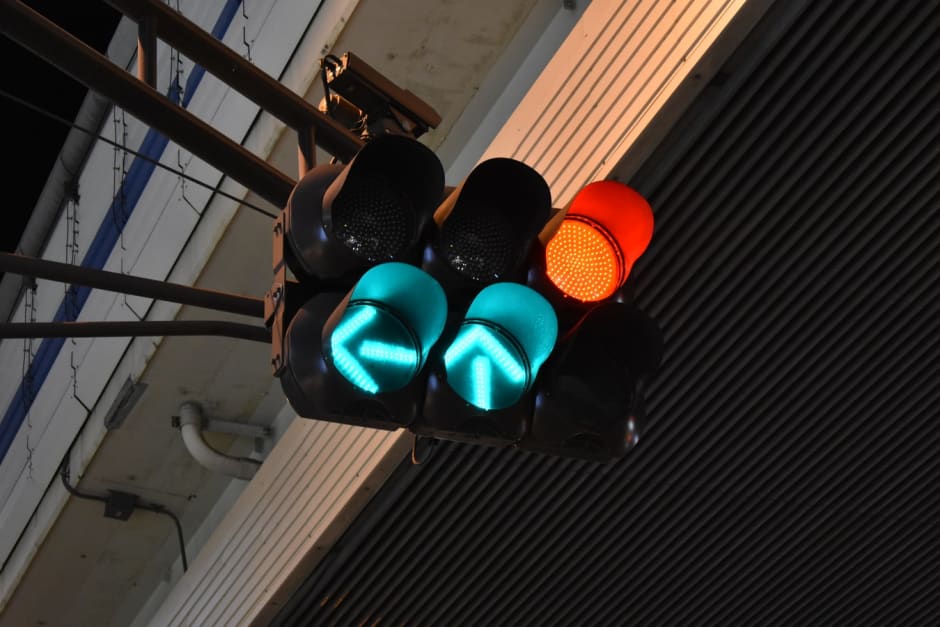 Will our old routines resurface, erasing habits formed in the extraordinary disruption of 2020, or have new patterns indelibly scorched themselves into our post-COVID lives?
The unfolding financial shock to local economies and the unknown speed of recovery only add to the uncertainty.
This all-encompassing pandemic has had far-reaching consequences, one of which may be to accelerate the pace of change within businesses; such jarring events make it easy to discard the idea of slow and iterative change as we start to think bigger and more ambitiously about what is possible.
Projects that businesses may have previously had a long-term view on are now sped up, future goals expedited. One that seems to have indelibly changed in the space of a few months is our physical relationship with work. Remote working practices that were iterative, for example, have been fast-tracked and will now be permanent and fully embedded within many businesses.
Ideas that may have once seemed monumental and radical now feel achievable.
It seems inevitable that sweeping change will be seen across many industries. Necessity will drive innovation with casualties along the way, but, where possible, we need to identify the processes that are ripe for disruption then work out how to do (and sell) them better.
Why it's more important now more than ever to improve affiliate payment practices
Let's consider our own industry. Many practices that are deeply embedded in affiliate marketing are in need of a shakeup. Consider the inconsistent quality of product feeds, lack of transparency in processing sales and the nagging, pervasive feeling that affiliates, publishers and partners sit low down in the pecking order of advertiser priorities.
The importance of cashflow
This pandemic will sharpen minds; the challenge now is to funnel that attention into positive change. One area where this has been felt acutely is payments. Never has cashflow been so important to affiliate businesses.
Some travel publishers have seen their earnings drop by as much as 95% as both interest in holidays and the ability to book them evaporated. Similarly, the wider publishing industry has seen revenue streams dry up as brands pulled campaigns.
Owen Meredith, MD of The Professional Publishers' Association commented recently that despite a surge in interest, "in no way is any uplift in digital traffic… compensating for the loss of advertising revenue." In an interview with The Press Gazette, Meredith added, "There are publishers who have moved from print to online. There's lots of innovation going on (but)… we don't know what is successful yet. There is lots of stuff being tried out which is good and the ability of the industry to adapt quickly has been proven."
If significant disruption to business proves one thing, it's the importance of cash in the bank. This is an area of affiliate marketing that hasn't changed much in two decades and remains a constant frustration for publishers. A sale made today could linger, unprocessed and ignored for months.
The frustration for a publisher must be immense. You can see, cash in your affiliate account but instead of it being paid in good time, allowing for reinvestment and potentially more sales for advertisers, it might take months before it hits your actual bank account.
That's if it ever does.
Should it be deleted from the system, the reasons given are often vague or inadequate.
For a channel that prides itself on a transparent supply chain, navigating publisher payments can still seem like a dark art.
This should be an industry wake-up call. Digiday this week reports that three-quarters of publisher executives surveyed have experienced a drop in their programmatic CPMs. Affiliate marketing, by contrast, has seen sales soar over the past few months; a strong clarion call for publishers to fast-track their continued investment in our channel. But it isn't enough to shout about the robustness of affiliate marketing if our payment processes fall down.
Faster payments equate to stronger growth for brands
A decade ago Awin launched a traffic light system, a visual signpost highlighting those brands who were faster payers. If a brand's status is green, Awin pays their affiliates upfront for sales prior to the advertiser paying us. For those on amber we need the brand to pay us first, thus slowing down the whole process.
The payments are shored up by the network's £31m investment in a system that pays commission as soon as a sale is approved in the system. For faster validating advertisers it's possible (if an advertiser has a green light status), for affiliates to be paid within a couple of weeks of generating a sale. But brands pushing sales through this quickly are few and far between. It is, of course, standard to want to accommodate return or cancellation periods, but outside of these considerations, speedy payments should be front of mind and helps guarantee a continued green status.
The consequences of the 'green status' accolade for brands shouldn't be underestimated. If you're a publisher promoting two similar retailers and one takes just two weeks for you to receive your hard-earned commissions compared to another that leaves the money to languish in an account on an amber status, it's not difficult to see which you'd be inclined to focus your energies on promoting.
While difficult to generalise, those brands who typically validate sales frequently are more engaged. The more engaged the brand, the more amenable they are to promotional rates, bespoke deals and building closer partnerships. With each step in the process, so the attraction of an advertiser with a green status increases.
This is a time of huge flux in the affiliate industry; Amazon is slashing commissions, there is an impending global recession and marketing budgets are under scrutiny. Despite this, the channel has an opportunity to position itself at the heart of brand campaigns like never before due to the core strength of the business model.
But it requires some root and branch maintenance. As publishers have increased in stature and importance, so it feels there has been a gradual growth in the respect shown to them by brands. However, some of the building blocks that underpin our industry are shaky and hold back the establishment of truly equal partnerships.
Demonstrating to brands the importance of these foundations will help.
Faster payments drive growth
Looking back at those who are on Awin's 'amber' status (therefore slower paying advertisers), for example, reveals they have grown by, on average, around 25% since the start of 2018, compared to more than 80% growth for brands with a green status.
The data clearly shows it pays for brands to be good payers. In fact to the tune of an affiliate programme seeing three times the growth of those who aren't.
This year will see improvements to Awin's payment systems and an attempt to raise awareness of how adherence to higher standards results in positive outcomes for both publishers and advertisers. Contextualising this success to best practices offers us the opportunity to take affiliate to the next level and helps persuade brands to ramp up their investment in the channel.
If you'd like to hear more about Awin's products and network updates, please fill in your details below:
Share this