Publisher Spotlight: Metapic
Written by

Amal Stadler on

.
Are you interested in working with result-oriented influencer collaborations? Then you should read our interview with the influencer network Metapic.
Share this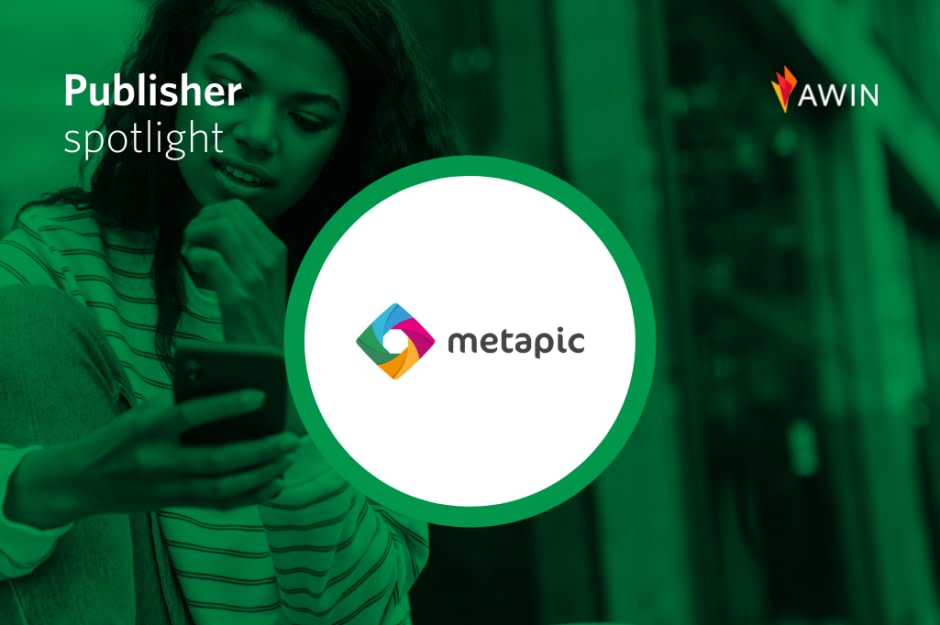 Metapic is an international influencer platform giving influencers the possibility to authentically integrate affiliate links within their content. The biggest markets are Sweden, Norway, Germany, Poland and the UK. They have over 30 000 influencers connected to the platform where 5000 are in the Nordics.
Tell us about Metapic, what do you do?
We help online stores create sales and build their brand identity through influencers marketing on social media. All this through result-oriented affiliate marketing. This means instead of making our clients allocate large fixed fees without knowing what results to expect, we can instead offer a CPO layout where our clients only pay in proportion to the sales we manage to generate for them.
What types of products/offers perform best for you?
Fast fashion and beauty products perform the best, as well as e-commerce stores with a wide range of products. This gives the influencer freedom to recommend products they truly love.
How do you differentiate yourself from competitors within the affiliate space?
As a global company, Metapic helps online retailers with their entire marketing strategy, specific to the market they wish to target. From our huge network of influencers we can reach a variety of target groups across Europe.
We come from a technical background and gather statistics from all our collaborations which means that we can optimize all our partnerships month by month based on what KPI:s our clients are looking for and what they consider would be a successful collaboration over time.
What are the key factors that determine which programs you choose to collaborate with and what are you looking for in an advertiser partner?
Metapic is dependent on influencers seeing the value in marketing the respective brand that is available in our system. We never force any influencers to choose a specific brand, but instead give the power to the profiles to choose themselves what products and brands works with their audience. It Is therefore important for us to connect well-known brands, with a wide and an attractive product feed that works well in a social media environment. This combined with a generous compensation, is usually a winning concept for driving a lot of traffic and sales for our customers.
What are the benefits for advertisers working with you?
Metapic contributes with millions of clicks worldwide to our clients on a daily basis. These clicks are generated by quality content created by influencers who have a genuine relationship with their followers.
We always analyze a potential partner and the opportunities we see with them. A smaller online store with unique products might not have the same plan with us as a more well-known brand. Every company is unique, so we adapt the strategy to fit the client perfectly.
What is the best way an advertiser can help support the partnership with you?
Trust from our partners when it comes to our knowledge of influencer marketing and our experience in the field is really important to us. Small changes can make a huge difference in our collaboration, for example increasing an investment to activate new profiles or product gifting to help the profiles create even better content can change results for the better very quickly.
What do you like best about Awin and why did you join?
The best thing about Awin is definitely the team and the support they give us. They make it very easy to be a partner. Also, the tracking is excellent. We really enjoy working with Awin and have a lot of trust in our partnership.
Do you have any upcoming campaigns, new launches or exciting news that you could share?
We put a lot of time, resources and effort into analyzing the market and adapt our services to what the digital market is asking for. This work is constantly ongoing and Metapic has some exciting news in the near future we think the market will love.
Has there been any decisive change or turning points in your business and your affiliate activities in the last 12 months? If so, what was it?
We see a clear shift in influencer marketing at the moment where more and more companies want to prioritize result-based marketing. This has resulted in a lot of major players on the market partnering up with us and this is something we are super excited about.
We are constantly working towards and establishing ourselves on new exciting markets which has given us the opportunity to help partners like Arket, & Other Stories, Gina Tricot, Ellos amongst others on an international level.
After focusing a lot on the Swedish market in the Nordics we are also super excited about two new additions to the team working towards the Norwegian market, which means that we can finally dedicate ourselves to that market and make it a top priority.
Are you interested in collaborating with Metapic? Invite Metapic to your program here.
Share this