Publisher Spotlight: Redbrain
Written by

Amal Stadler on

.
Redbrain is Google's number one online shopping partner in Europe. Learn how a collaboration can help you hit your sales targets without increasing cost.
Share this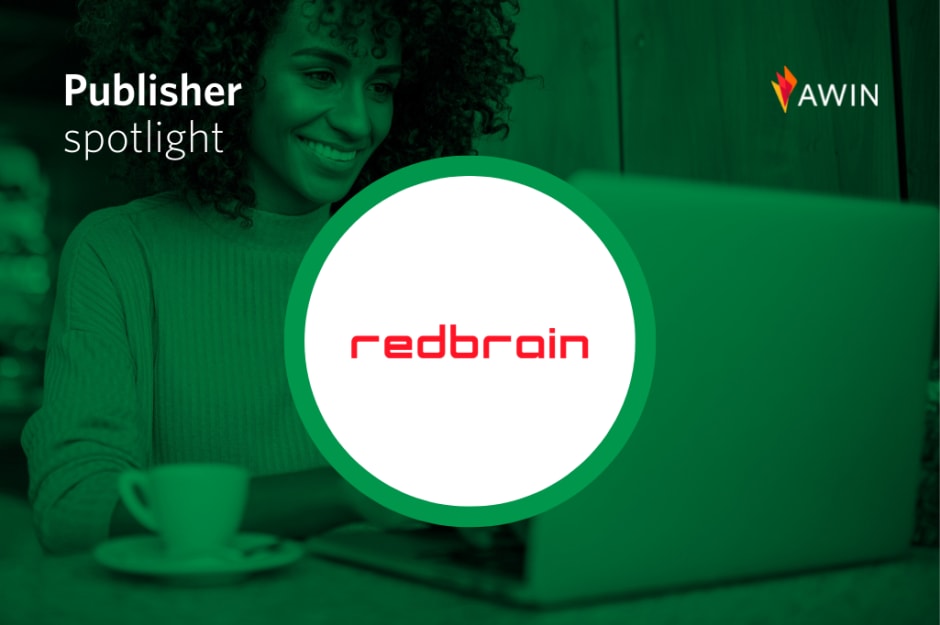 Redbrain is a strategic online shopping partner that uses cutting-edge technology to deliver incremental sales without impacting the advertiser's in-house efforts. Redbrain work with advertisers to ensure that their products are front and centre on CSS services. They help some of the biggest brands sell more products; last year, they helped their Retailers achieve £833 million in incremental sales.
What types of products / offers perform best for you?
The products that work best for us are Google Shopping, Microsoft Shopping and Price Comparison. Our services focus exclusively on Product Ads, based on Product Feeds.
How do you differentiate yourself from competitors within the affiliate space?
Unlike other CSS providers, Redbrain operates solely on a fixed, cost-per-acquisition (CPA) model, meaning that we only get paid when our Retailers make sales - there are no upfront costs or subscription fees to work with us and retailers remain in control of commission levels at all times
As one of the largest CSS providers globally, we have access to billions of data points, innovative tech and an experienced team, to ensure campaigns are set up for success and monitored closely to achieve continued growth
We have a dedicated team of account managers, who work closely with our retail partners, providing support in the onboarding process, offering frequent updates and supporting and solving any issues quickly
There are no minimum requirements to join our program - no matter how big or small a Retailer's budget is, we customise our offering to achieve the best chance of success
What are the key factors that determine which programs you choose to collaborate with and what are you looking for in an advertiser partner?
As we don't have any minimum requirements to join our program, we welcome Retailers selling physical products online, of any size, to work with us regardless of budget.
Our team is passionate about helping Retailers succeed and we believe that sharing insights and ideas is key to that. We look for partners who can engage with us in a mutually communicative and transparent partnership - sharing Product Feeds and updates with our team means that we will be able to better serve our Retailer's needs. It also means that we are able to better manage expectations and strive towards our common goals.
What are the benefits for advertisers working with you?
We have a dedicated PPC team to provide support on a one-on-one basis. We have Regional Account Managers and native language speakers, so we're able to provide local knowledge of the market. Our team works closely with Retailers, taking a flexible approach; we're willing to make adjustments based on their overall strategies and goals.
Redbrain supports our Retailers by providing additional visibility and exposure on Google. Our insights and access to data trends means that we are able to reach different audiences. We're happy to share that and other Google Ads with our Retailers - we share auction insights and transparent information about the work that we do.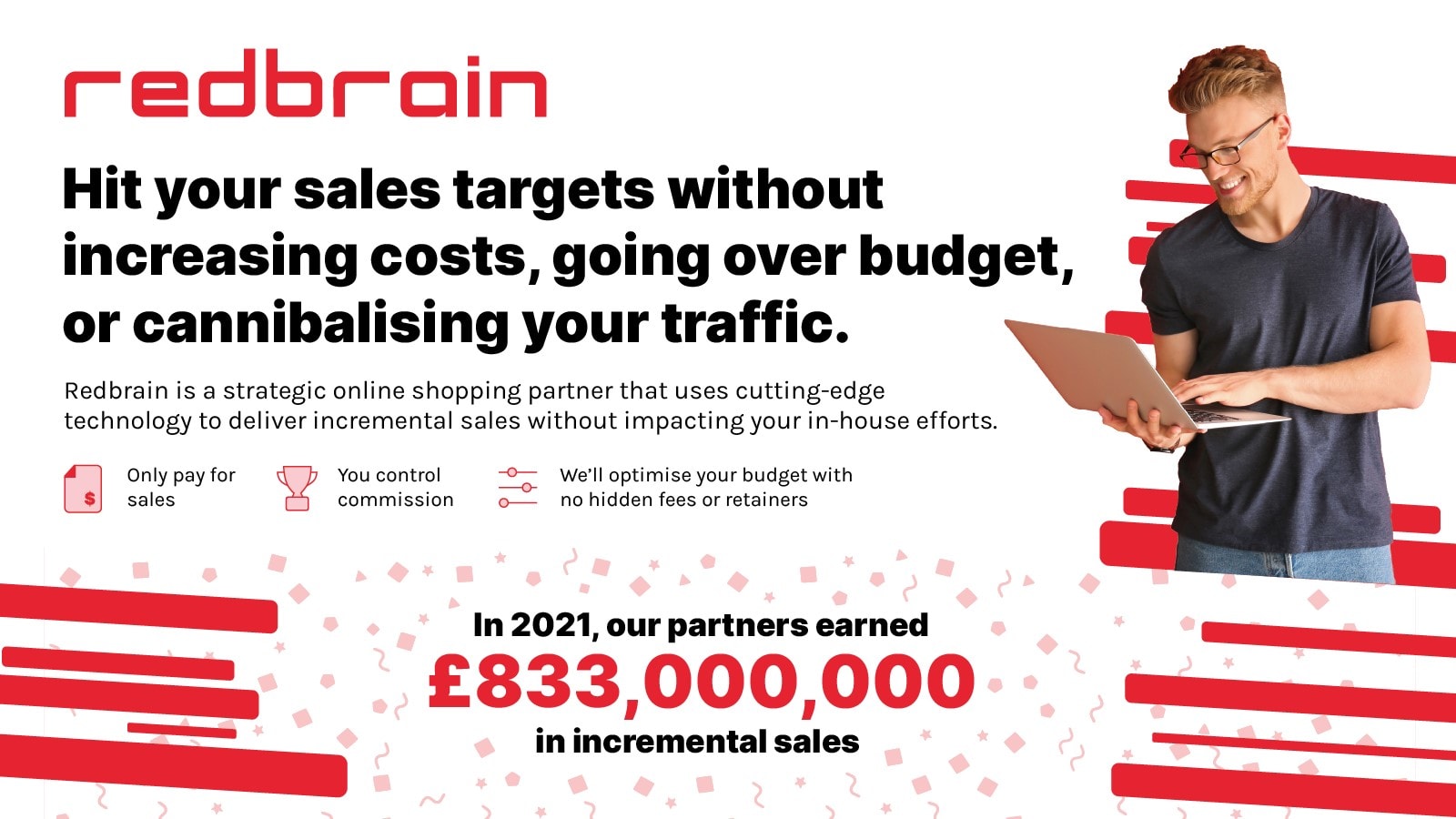 What is the best way an advertiser can help support the partnership with you?
We love it when our retail partners share high quality Product Feeds with us (ideally meeting Google's standard). As part of our service, we'll help our Retailers with Feed optimisation, but Retailers know their products best and the more information we can get from them on products, upcoming strategies and marketing plans, the better results we will be able to achieve by tailoring campaigns to their specific business needs and goals.
What do you like best about Awin and why did you join?
Awin makes our job easier and our relationship with them is a real partnership - our communication is brilliant and the team at Awin offer great customer service, reacting very quickly whenever we have any issues or queries. They're also a big help in helping Retailers understand what we do and how our services can be beneficial for them.
Together, Redbrain and Awin work to make Retailers achieve continued growth and sales.
Do you have any upcoming campaigns, new launches or exciting news that you could share?
We're continuing to focus on building and growing the Nordic region especially since Google Shopping is relatively new in some markets, for example Finland.
Has there been any decisive change or turning points in your business and your affiliate activities in the last 12 months? If so, what was it?
We've seen a bigger switch towards retailers using CPA CSS to drive incremental revenue at a CPA that fits the business goals.
Maria Falatowicz, who is responsible for the relationship with our Nordic partners, says that in the last two years we've seen more and more Retailers from the region joining us and trusting our knowledge and experience in Shopping Ads. But there are still many uncertainties and doubts around Google CSS out there. We hope we can help to dispel those doubts by being transparent, communicative, and flexible and by proving ourselves, by bringing incremental sales to Retailers from Norway, Sweden, Denmark, and Finland.
Are you interested in collaborating with Redbrain? Invite Redbrain to your program here.
Share this