Consumer Interaction with the post COVID-19 Digital Marketing Landscape
Written by

Awin Nordics on

.
During the COVID-19 crisis, the market has had to shift and develop at a rapid pace to meet changing consumer needs.
Share this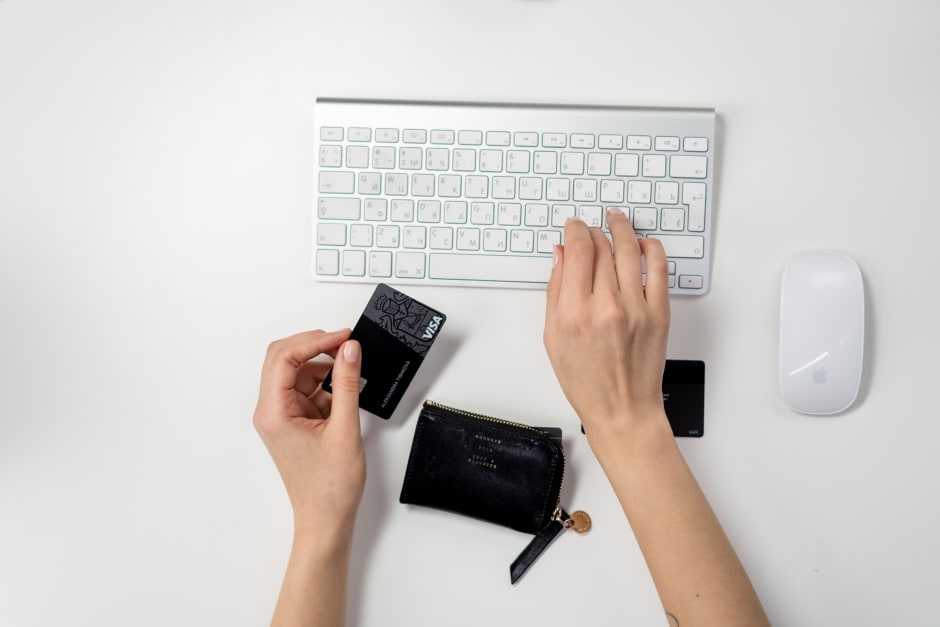 This is especially true for companies marketing departments. Due to the change in customer necessity and purchase patterns, marketing department must also adapt to new strategies or budget cuts. In this COVID-19 Trend Report, we investigated some of the changes advertisers have made to stay relevant to customers. We also reviewed a few other key factors necessary for success in the online marketing space during COVID-19.
To compile this report, we asked some of our Awin advertisers within different industries such as Beauty, Home interior/Garden, Health, Fitness and Fashion to answer a survey. We also investigated other articles related to ecommerce and digital marketing.
An increase in mature male digital shopping
The COVID-19 pandemic has made the everyday life difficult for many age groups. This is especially true for persons of advanced age (+70y). Due to Covid19 related restrictions in the Nordic countries, older generations have had to quickly adapt to the digital era. Because of this change, persons +56y appear to have burst into the digital shopping landscape. This is statistically verified for the months of March, April and May by the PostNord report. Fully 80% of those questioned in the report (of the +56y group) said that they are actively avoiding physical stores of any kind.
This "older male group" primarily shops for everyday items like groceries, drinks, pharmaceuticals and other health related products online according to Klarna. This is also in line with PostNords e-barometer Q1. Therein Kronans Apotek said" We see a clear increase of customers aged 65+, specifically men, who shop online". This is also confirmed by our Awin advertisers within the pharmacy/health-category. Apotek Hjärtet reported that "The purchase pattern has especially changed for the older generation and the amount of 60+ customers have increased with 250%".
A new emphasis on product delivery options
Competition and development within the e-commerce industry has led to consumers expecting a high standard of convenience when shopping online. Prior to the covid-19 outbreak, many consumers expected fast and or free delivery. Forced behavioural changes over past few months have caused consumers to adjust their shopping focus.
A number of the Awin advertisers surveyed, reported adjustments in their shipping offerings in order to better accommodate consumer convenience. These offers include free shipping along with several additional home delivery options. These delivery options have also been actively promoted during these last few months. * (Awin Advertiser survey)
The changed landscape has made it possible for some advertisers to promote free delivery as a unique selling point. While consumers are reluctantly willing to wait a little longer for their orders, restrictions such as EU border control mandated restrictions have added an additional hitch. While the majority of Swedish consumers claim that they are willing to accept a longer delivery time* (Page 41). Some consumers have been holding off on purchasing from online stores in other countries due to shipping related uncertainty. However, the core reasons for cross-border shopping remain. Swedish consumers like the online shops from the UK, the low prices from China and the unique products from the US. Notably, already favourable logistics in Germany have in fact helped them to avoid the effects of the aforementioned uncertainties (page 32).
A shift in product category popularity
The Covid affect appears to have affected which product categories people choose to spend their money on. There are also clear differences between different age groups and gender identities.
Generations Z through X are choosing to spend more money on Home and Garden products. Additionally, Furnishing/Interior design stores are showing sales strength within this demo.
However, it is not just H&G and Design that have attracted shoppers. Consumers of the ages 18-35 are also prioritizing entertainment. An increase in home bound free time is the most likely reason here.
Products and services such as books, movies and music, continue to show strong sales.
Individuals between the ages 36 and 55 are also heavily purchasing within the H&G category.
Additionally we are seeing an increased demand for goods/services that can be consumed from the home and a reduced consumption of non-essential products, e.g. luxury items.
Affiliate flexibility meets your market where it is
The Affiliate channel is extremely flexible, companies that are quick-thinking and alert have not financially suffered from the Covid-19 crisis. On the contrary, they are thriving. As the Affiliate channel is performance based, no advance investment is needed. Campaigns can quickly reach a large crowd of potential customers and can be corrected according to market fluctuations. This is especially important in situations such as COVID-19.
Performance based marketing simply allows for far lower risk AB campaign testing. Companies can come up with new creative solutions, offer customers' free shipping any other offer on the fly. We expect the market to continue to adjust and develop as we as consumers do. Affiliate publishers will continue to find creative methods of engaging consumers within the digital landscape.
If you have any questions related to the affiliate industry or how to innovatively manage your affiliate program. Do not hesitate to reach out.
Authors:
Tina Vukovic
Amal Markhouss
Marcus Petersson
Victor Mikkonen


Share this