Webinar: Watch Awin Nordics Innovative Publisher of the Month
Written by

Account Development team on

.
Last month, Awin Nordics hosted their first Innovative Publisher of the Month webinar. Watch the presentations here.
Share this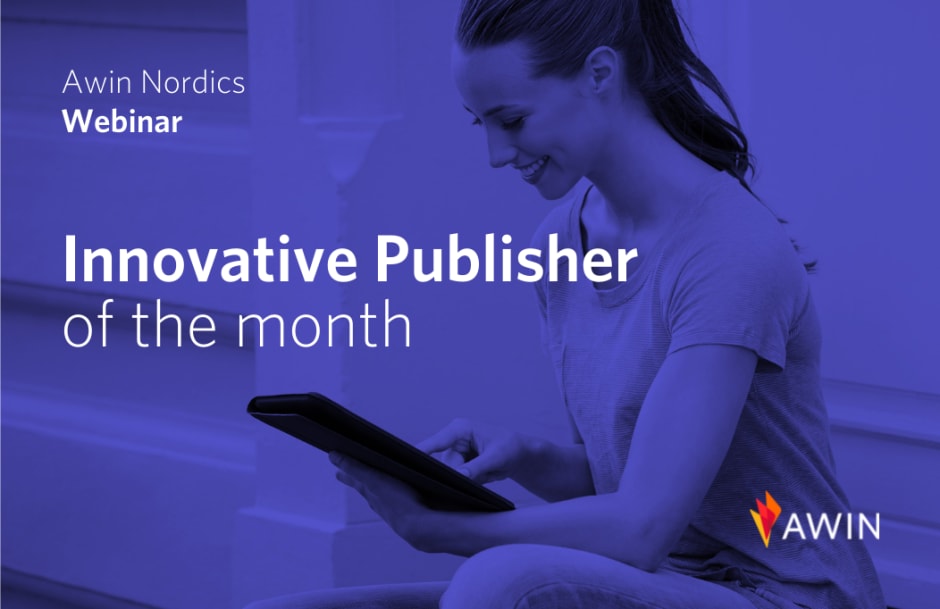 We are thrilled to be able to share with you the new Awin Nordics' initiative "Innovative Publisher of the Month" event with you, gathering recording and Q&A section from each Publisher presentation.
During our first live event this month we were happy to have RevLifter and ParticularAudience presenting their products and the core USPs of their business model.
ParticularAudience - Presentation and Q&A
ParticularAudience is an on-site tech affiliate operating on an item-based CPA model (Soft Click). PA drives incremental item sales through personalized product recommendations, AI powered item-specific deals & user-to-item match scoring technologies.
Awin Publisher ID: 510399
Hybrid Model:
In line with Advertiser CPA
Use of soft click cookies
Minimum spend of €500 commission per month.
Contract signed for a minimum of 6 months
Products included: Collaborative filteringrecommendations, Exit intent & Bundles
Fixed Fee Model:
Pay a fixed price monthly depending on
technologies used
Access to products such as Personalised
Search and Merchandising Terminal
Access to our custom reporting
Cap on your spend
RevLifter - Presentation and Q&A
RevLifter helps retails deploy personalized voucher codes/ rewards and deals in real-time before a consumer buys - allowing an upsell real-time. They build a retailer their own on-domain branded deals page plus they can also set-up smart basket overlays.
Awin Publisher ID: 489725
Commercials:
No setup fees
We ask you to sign an Insertion Order agreeing to the scope
3 month commitment
Commission only on confirmed sales (need to agree commission)
On behalf of all Awin Nordics staff, a big thank you to attendees and presenters for making this webinar a success. For more information on partnerships, please reach out to your local account manager.
Share this