Mentoring and accelerating startups with Axel Springer Plug and Play
Written by

Sarah Ruzgar on

.
Following the launch of our partnership with the Axel Springer Plug and Play Accelerator in March 2017, Awin has participated in two recruitment batches.
Share this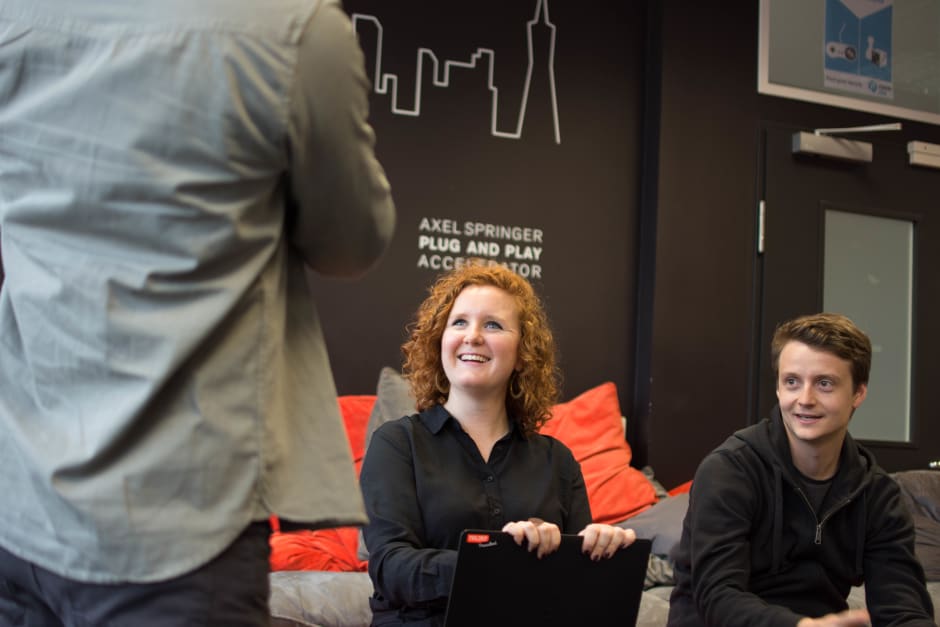 For those with little or no experience of the channel, affiliate marketing can seem like an alien concept. As part of our mentoring it's important for us to demonstrate how accessible, versatile and complimentary the channel can be for online marketers looking to drive additional sales with minimal risk.
In November we hosted an introductory workshop explaining the basics of affiliate marketing, sharing examples of publisher types and collaborations. Following the workshop, members of the Awin team offered 1-1 sessions with each of the startups in attendance to find out more about their propositions and how they can incorporate affiliate marketing into their revenue streams.
One of the startups in attendance was ChatChamp, a startup that enables retailers to retarget their customers using messenger marketing. We sat down with Co-Founder Felix Schröder during the workshop find out what they think of the accelerator programme so far, their experience of the workshop and how they plan to use affiliate marketing for their business.
In addition to our educational workshops, the Awin Global Publisher Team also offer a six-month incubation program for selected startups to accelerate their business within Awin. The services include facilitating collaboration with advertisers, technical support and mentoring.
As the batch progresses we will continue to share updates on our work with the startups to share their development from start to finish.
If you are a startup and interested in learning more about how you can earn revenue through the affiliate channel, get in touch here.
Share this