In good company with Awin: Denise Rijff
Rédigé par

Kelly van der Kaap le

.
As an affiliate network, you are at the heart of an intensive & dynamic triangular partnership. Our account managers, technical consultants, industry experts, sales managers, the marketing team, etc. have regular, or even daily, contact with our partners. But who are those Awin people behind that phone call or email conversation actually?
Partager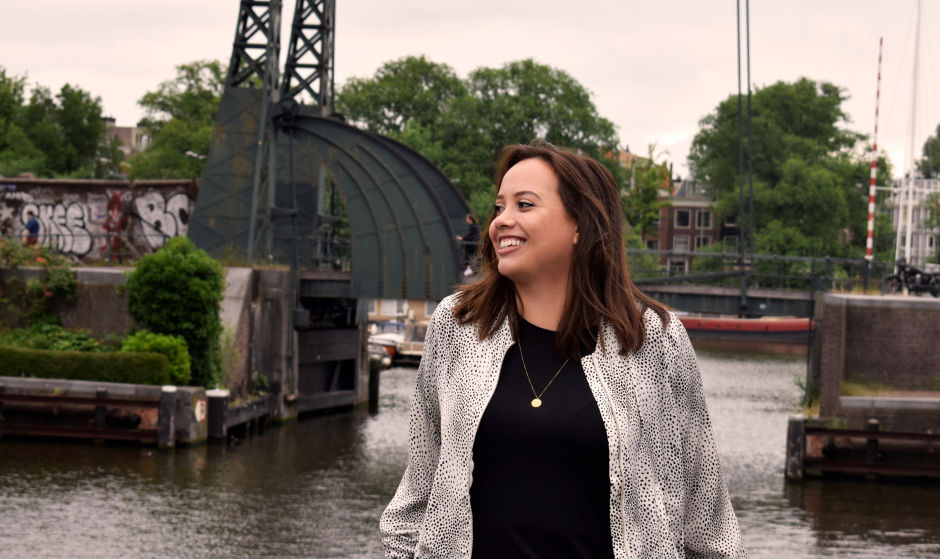 This time we ask our 'In good company' questions to Publisher Manager & Industry Specialist Denise Rijff.
Would you like to introduce yourself to the readers? Who are you and what makes your role within Awin special?
I am Denise, 28 years old and I have been working as Publisher Manager at Awin for 2.5 years now. When I joined Awin, I was given the opportunity to fulfill a brand new function: supporting publishers in our network who have the potential to ultimately become one of our new top partners.
To be honest, this was quite a challenging job as I didn't have a predecessor I could go to for advice. But it gave me a lot of room to do my own thing and to complete the process myself which in the end resulted in a few success cases. By focusing on the needs of the publishers that were growing in particular, we have been able to create many beautiful new partnerships.
Nowadays, I am one of the Industry Specialists in which I focus on the Fashion industry. In this role, I keep an eye on how the Fashion publisher landscape develops, and support our top and potential Fashion publishers.
In addition, I am leading a project in which we make use of our new platform in order to keep the best advertising opportunities of our publishers visible at all times via the Opportunity Marketplace. This keeps advertisers informed about the possibilities of boosting their performance and we also try to stimulate investments in our publishers.
Can you mention something you achieved at Awin that you're very proud of? What do you consider to be your biggest Awin success?
Cyber Weekend should definitely be mentioned here! In 2016, we already saw a huge peak in sales and extra budgets from advertisers. If we combine this with the growing publishers in our network, I am confident that this will only increase the numbers and figures. At the beginning of September 2017, the BNL Publisher team started collecting and offering the best advertising opportunities, from top partners to special Cyber Weekend related URLs. This ultimately led to a 249% increase in the budget for extra exposure compared to 2016.
What are you looking forward to this year?
This is actually interrelated: Cyber Weekend 2018 and the international rollout of the Opportunity Marketplace. The way in which we encourage advertisers in the Benelux to invest more in our publishers has yielded to noticeable results and has been appreciated by our international offices. Soon our Spanish and Italian offices will start using the Opportunity Marketplace in the same way as we do in the Benelux, and hopefully the others follow the example this year as well.
And would you like to give the reader an Awin reading or listening tip?
Reaching out is worth money nowadays, but make sure you build up your membership base in accordance with the laws and regulations of the AVG/GDPR. Keep an eye on our website, where we try to support you to the best of our ability through the publication of articles such as Publisher guidance for GDPR and permission.