In good company with Awin: Marly Martens
Rédigé par

Kelly van der Kaap le

.
As an affiliate network, you are at the heart of an intensive & dynamic triangular partnership. Our account managers, technical consultants, industry experts, sales managers, the marketing team, etc. have regular, or even daily, contact with our partners. But who are those Awin people behind that phone call or email conversation actually?
Partager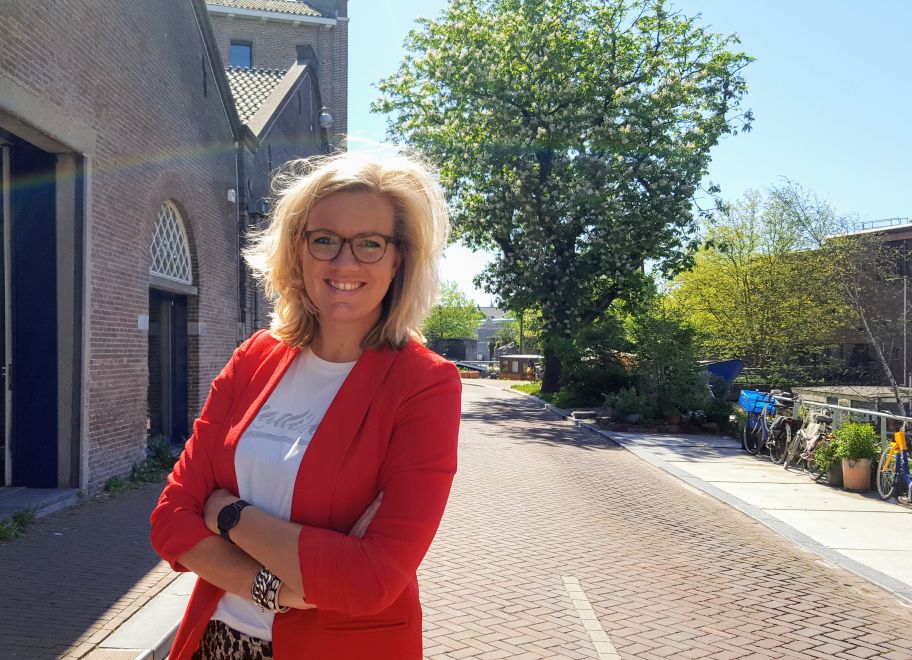 In our series 'In good company with Awin' we want to give a face to colleagues who work for our advertisers, publishers and our network every day. After all, without these ambitious, hard-working colleagues, Awin would not exist. Plus, every single one of them is great fun, of course!
That is why we want to use a series of interviews to introduce you to some of the driving forces behind Awin Benelux. Who are they? And what are they busy with at the moment? With four questions we try to give you a little insight into the person by, among other things, exposing their current focus points and near future expectations.
Our fourth Awin colleague who tells you her story is Marly Martens, Senior Account Manager and Industry Lead Fashion.
Would you like to introduce yourself to the readers? Who are you and what makes your role within Awin special?
Hi! My name is Marly Martens, I am 30 years old and I've been working for Awin for about 2 years now. Every day I travel from Breda, a city located in Brabant, to our beautiful office on the Entrepotdok in the heart of the city Amsterdam. (Have you already our renovated office? I'm really fan.)
I work as a Senior Account Manager within Awin. I am involved in the affiliate campaigns of beautiful Fashion & Travel brands including, for example, Bijenkorf. In addition to my role as Senior Account Manager, I am as Industry Lead Fashion also responsible for the overall Fashion affiliate industry within Awin.
This means that I, together with a team of fellow account managers and an industry specialist, look at what is going on in the industry, discover the (big) opportunities, and what trends we would like to adopt for our advertisers.
This dual role within Awin makes my job unique and above all very dynamic. Not only do I have a lot of contact with my customers and publishers, but I'm internally also a link to take our overall fashion business to the next level.
Can you mention something you achieved at Awin that you're very proud of? What do you consider to be your biggest Awin success?
When I look back on how I started my career at Awin two years ago, I really look back with pride on all the achievements that I have made up until now.
From having a (mainly) offline role in the travel industry, Awin gave me the opportunity to use my account management skills in a whole other environment. Soon, I was able to engage with many of our biggest fashion customers, with the proverbial cherry on the cake now having the title of Industry Lead Fashion.
Talking about fashion specifically, one of the joint Awin successes that was the most memorable one for me was Cyber Weekend, with an enormous growth last autumn. It makes me so proud to see how a complete team of super dedicated specialists ensures that our advertisers get the best out of such an important (if not the most important) e-commerce weekend.
What are you looking forward to this year?
I am looking forward to work with my 'Fashion team' to achieve many great things and accomplishments, whereby launching successful assist sales campaigns for our fashion advertisers is high up on my wish list.
We notice that content & inspiration publishers are very important to our advertisers, and I am pleased that we can now offer a very nice tool that makes it interesting for these publishers to continue to make efforts to promote the advertisers.
In addition, it is almost time for our annual Fashion Event, which will take place on Thursday the 24th of May: it's the ultimate opportunity to network and brainstorm with Fashion advertisers & publishers. Will you be joining us? Sign – up here because I would love to see you there 😊.
And would you like to give the reader an Awin reading or listening tip?
Yes, of course! The interesting process of a content platform that integrates e-commerce - and vice versa - is explained in one of our latest podcasts in which Sophie Lamkin of Lindanieuws and Aart Wallet of Biano jointly discuss the topic. I would definitely recommend you to listen, get your inspiration out of it!