In good company with Awin: Patrick Bottenheft
Rédigé par

Laurens Aalbers le

.
As an affiliate network, you are at the heart of an intensive & dynamic triangular partnership. Our account managers, technical consultants, industry experts, sales managers, the marketing team, etc. have regular, or even daily, contact with our partners. But who are those Awin people behind that phone call or email conversation actually?
Partager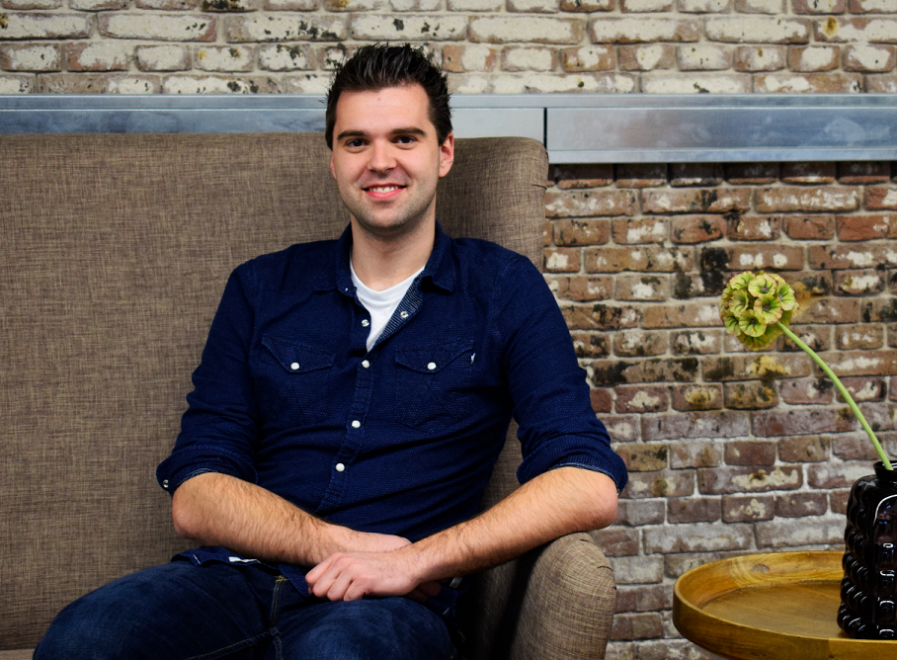 In our series 'In good company with Awin' we want to give a face to colleagues who work for our advertisers, publishers and our network every day. After all, without these ambitious, hard-working colleagues, Awin would not exist. Plus, every single one of them is great fun, of course!
That is why we want to use a series of interviews to introduce you to some of the driving forces behind Awin Benelux. Who are they? And what are they busy with at the moment? With four questions we try to give you a little insight into the person by, among other things, exposing their current focus points and near future expectations.
Our first Awin colleague to kick off our 'In good company' series is Patrick, Senior Account Manager and as of recently also our first official Data Protection Officer.
Would you like to introduce yourself to the readers? Who are you and what makes your role within Awin special?
Of course, I'm Patrick Bottenheft, 27 years old and over four years account manager at Awin. In my current position, I have the privilege of working for the biggest insurance and telecoms brands in our country. In addition, I have a lot of contact with publishers to see together how we can link their website to suitable advertisers and to roll this out as optimally as possible. And ultimately for me 'success' is the keyword here, because I have always enjoyed working from both sides to a successful cooperation that generates as much sales and money as possible for both parties.
Can you mention something you achieved at Awin that you're very proud of? What do you see as your biggest Awin success?
If I keep it recent then my best moment is, of course, that I have been assigned the role of Data Protection Officer. In my years here at Awin I have worked (and still work) with a lot of finance parties and gained a lot of knowledge about legislation and regulations, terms and conditions, but also about privacy and the use of personal data. I know how important it is to have your business in order, so that on the one hand you're aware of your handling of data and on the other hand you can account for it as well. And with the GDPR approaching, this obviously has become considerably more important, for everyone. So therefore I'm proud of the fact that I now hold the Officer's role within Awin Benelux.
In addition, together with a colleague I was responsible for the yearly health insurance campaigns, for which the preparations started in the summer and of course continued until the peak period at year's end. Bringing this to a success has been a tough job every time, but it was absolutely rewarding and has so far proved to be a success every year.
What are you looking forward to this year?
As a DPO for Awin Benelux, I am the contact for all matters concerning the new GDPR privacy legislation. This is certainly a challenge, as I have to take a lot of information and I'm also going to work a lot with our offices in other countries. For example, I will be in close contact with our offices in Berlin and London. Among other things during various international workshops. Imagine that the DPOs of all Awin offices come together to not only get follow-up training from our Global Legal Team, but also to share knowledge and experiences with each other. It definitely will be intense, but I know from experience with previous international Awin workshops that it's also very insightful, valuable and fun!
And would you like to give the reader an Awin reading or listening tip?
Oh for sure. At Awin Benelux we have now completed a thorough preparation for the arrival of the GDPR, but also at group level (Awin worldwide) we've all been busy internally for quite some time now to have everything in order. So if you're curious about what we've done, you should definitely read the article "GDPR - another 10 weeks to go" on our blog.