Awin & affilinet merger: 'All gain & no pain' for our partners
Rédigé par

Laurens Aalbers le

.
On September 20th the antitrust authorities approved the merger of affilinet and Awin. This means the start of integrating affilinet into Awin can finally start in order to become a new unified company.
The two affiliate networks are convinced: "We know each other's strengths and weaknesses. Unite us and you'll have an Affiliate Super Hero''. But a merger just doesn't happen overnight. In fact, now that the authorities have given approval the real work will start. Besides, the two companies were competitors before, so it is understandable that both parties have a vision and working method that differ from each other. Therefore we first want to find out what those differences are.
Partager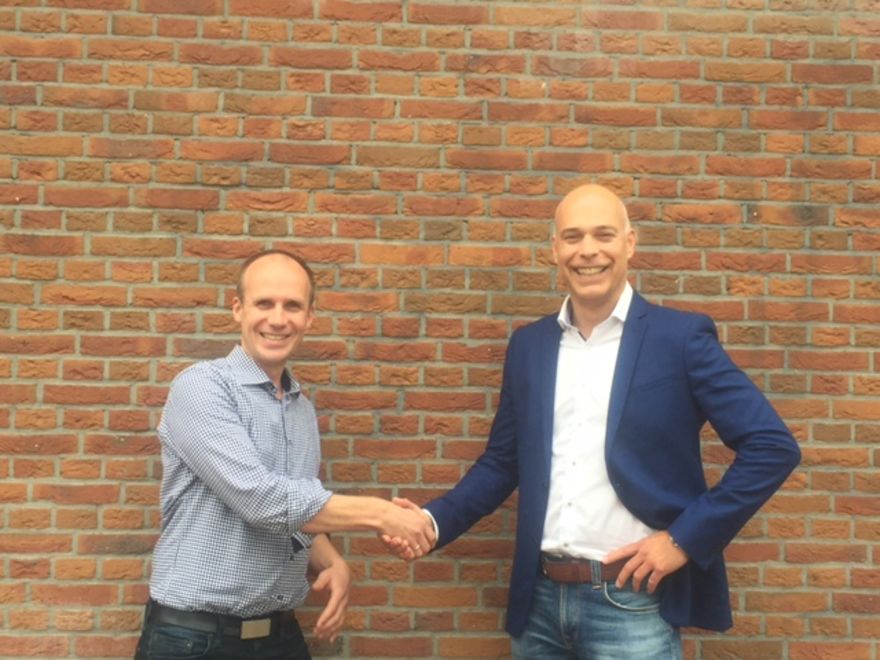 In a duo-interview we asked Managing Director of Awin Benelux, Lauri Koop and Sales Director of affilinet Benelux Christian van Essen what they think about the merger of the two companies and asked them the most pressing questions about the upcoming merger.
Lauri and Christian, to directly start this interview: After years of working together as competitors, you will soon be working together under the same name and also in the same office! How did you react to the news that affilinet is going to merge with Awin?
Lauri: ''Both networks have been among the top five of the Benelux for decades and are experts in the market. Joining our forces will definitely benefit the industry in the Benelux. Not only does the merger make for a substantial expansion of the network and more opportunities internationally but also for an even more complete local portfolio and more quality, service and innovation."
Christian: ''In the last few years the competition in the Benelux market has been quite large. The big networks, private/whitelabels and industry specific networks were actively involved in a mutual battle. This cooperation will only work to our advantage within this dynamic market with the winners being our advertisers and publishers.''
What can we expect from the new and unified company when the merger is complete?
Lauri: ''In case you expect that a merger between two companies from the same discipline goes fast and easy, you will be in for a big surprise. Even though we are all on the same page, there is still lots of work behind the scenes that needs to be done. But of course we will make sure that all things behind those scenes will be worked out perfectly like you are used from us, so business as usual. The new network will stand for leading quality, expertise, innovation and account management. With unparalleled opportunities for our partners. ''
Christian: ''As soon as the merger is finished, our existing advertisers and publishers will benefit in several areas. The scale of a worldwide party with both knowledge and expertise on a local level makes us ready to welcome new advertisers in order to make 2018 a successful year.''
What will this merger mean for all the affilinet and Awin partners (advertisers & publishers)?
Lauri: "This is a giant step forward for all our advertisers, publishers and us as a network. By bundling our forces we will offer a '360˚ service' in performance marketing. Not only in terms of reach, but also in terms of our qualitative platform, tools and not to mention our portfolio and account management."
Christian: "It will only be beneficial! Think about a strong platform, high quality technical tools and knowledge on a global level that will be rolled out on a local level for all our advertisers and publishers. In short, we are more than ready for the future."
What do you look forward to in working with an 'old' rival?
Lauri: "What is remarkable is that since day one there was no 'old' rivalry between us. In fact there was enthusiasm from both sides, showing how accepting both parties are of the merger. The motivation, ambition and insights that we got when thinking about our future cooperation speaks volumes. Together we can elevate affiliate marketing to a higher level and continue to offer the best service that cannot be found anywhere else. And let's not forget that our portfolio will be more extensive and complete. I'm very much looking forward to it."
Christian: "We are very curious to get a behind-the-scenes impression of what's brewing in Awin's kitchen and of course to check if our expectations are true. And it's always good to talk about the past, but even better to talk about the future."
Christian, how do you feel about going from a team of 8 pax to an office of 80 pax and having 800 new colleagues worldwide?
Christian: "Honestly, I only see opportunities. A young enthusiastic team, new advertisers, new and different techniques and all that in a beautiful office with a great view overlooking elephants and giraffes. So again, more opportunities!"
Lauri, recently Awin underwent a rebranding and you are currently in the final phase of migrating to a new platform. Is this the right timing to take over and integrate affilinet in your network?
Lauri: "A merger will one way or another have a significant impact, so it wouldn't matter if your agenda is full or not. But I think this is absolutely a good moment; 2017 was indeed a busy year for us, but that will also certainly be the case in 2018. As a network with an even greater global reach and a brand new platform, we have grand plans to make 2018 the start of a new digital era in performance marketing. Therefore it's a great time for affilinet to get on board so we can make sure that in the new year we're aligned and we kick off this journey together."
In the press release it clearly states that there is a perfect match between the two cultures of Awin and affilinet. How did you experience this so far?
Lauri: "Absolutely. Like I said before, we immediately noticed that our motivation and ambitions are the same and we both are enthusiastic about innovation in service and technology. Additionally, not only are our colleagues committed, they're also a lot of fun to hang out with. The first Friday-afternoon drinks together were a great success!"
Christian: "We experienced it as 100% true. During the first meeting between affilinet and Awin we were welcomed into their modern office with a big applause. The first drinks were consumed, the Awin Day brought the people closer together and the first meetings were also experienced as successful. It feels as a very welcoming and familiar environment with a clear focus on having a successful future together."
What can we expect from the new platform regarding innovation?
Lauri: "Innovation has always been one of our spearheads and will also remain that way. We will always make sure that innovation can be found in everything we do. It is the foundation and future of our network. You were able to see this in our recent event 'Awin Day'. The entire day was based on innovation and sharing knowledge. We believe that these two things are inextricably linked together, because by sharing knowledge with each other we offer a stage for constant innovation and expansion of our horizons. For these success ingredients you have to feel comfortable and be able to speak out everything; from serious criticism to the craziest ideas. You want to be heard and feel appreciated and we think that's only possible when you're in good company. And with Awin you are definitely 'in good company'.
In my opinion the concept of innovation also translates into having the courage to take new initiatives. A perfect example of this is the merger with affilinet, but also our very own 'accelerated payments', our new platform with new and improved tools and features, the collaboration we started with Tailify, the Axel Springer plug & play accelerator program for promising startups and so on. The affilinet merger will only benefit innovation, since we now have more facilities, technology and above all, knowledge."
Where do you both see the network in 1 year?
Lauri: "I expect that in 1 year we're fully integrated and that we are leading in performance marketing. You will not be able to deny us, we provide the best service, technology and most importantly, we will take our partners with us in this fantastic journey. We will do our utmost best to win the award for Best International Affiliate Network (Full Service) again."
Christian: "In 1 year I expect that we are market leader worldwide in the field of performance and affiliate marketing, while having finished a successful migration. We hope to have created a real win-win situation for all parties involved."
Is there anything else you want to share to your current and 'new' partners?
Lauri: "Believe in us and know that we stand for transparency, innovation, sharing of knowledge and the best service. That's the experience that comes with Awin. Travel with us to the performance marketing of the future with endless and boundless opportunities. Join our network and be part of something beautiful. It's within your reach!"
Christian: "Do not lose track of the route you decided to take, but stay open to the outside world. The current digital landscape will offer more and more innovation and opportunities the moment you are open to it. We hope to guide our advertisers and publishers to a prosperous and healthy growth!"
Do you have a pressing matter regarding the merger or would you like to discuss possibilities? Don't hesitate to contact your account manager of fill out our contact form.