Awin invests in commercial collaboration with Tailify
Rédigé par

Laurens Aalbers le

.
Global affiliate marketing network, Awin, has made a strategic investment in influencer marketing platform Tailify, to foster commercial collaboration and expand influencer reach for its partners.
Partager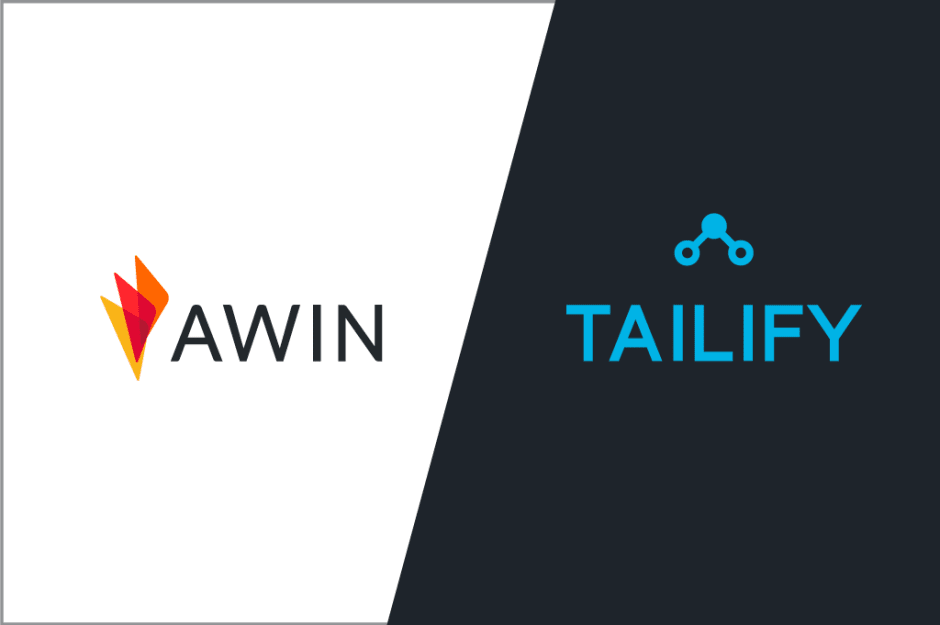 Named "the startup most likely to revolutionise the media industry" by Starcom MediaVest, Tailify aims to bring trust and professionalism to the sector, connecting advertisers with influential content creators to deliver creative and high impact campaigns on social media.
It offers both a fully automated self-service solution, enabling campaign creation, ability to reach out to influencers, and results tracking, as well as managed campaigns. Brands including Coca-Cola, Disney, Unilever, L'Oreal and Universal Music Group use the platform to run successful influencer campaigns, resulting in exponential reach and engagement with their desired demographic.
Founded in Scandinavia in 2013, Tailify's CEO Fredrik Segerby, CMO Fredrik Martini Andersson and CPO Didrik Svendsen relocated its headquarters to London in 2016, to expand UK market reach and better facilitate international campaigns. Tailify became a global partner of L'Oréal earlier this year after being selected as one of the five startups for the prestigious L'Oréal and Founders Factory accelerator programme.
Influencer marketing is a fast growing area of the Awin business, having recently won 'Best Influencer Campaign' at the Performance Marketing Awards for its work with The Hut Group. By partnering with Awin, Tailify will be able to offer its platform to over 6,000 advertisers worldwide, giving them the opportunity to collaborate with its community of social media influencers.
Adam Ross, COO of Awin says: "Influencer and affiliate marketing share many characteristics so investing in Tailify was a natural step forward for both businesses. The team at Tailify are ambitious, knowledgeable and driven so we are excited at the prospect of working closely with them to harness the power of influencers for all our clients."
Fredrik Segerby, CEO of Tailify says: "Working with Awin is a great strategic fit and there are many synergies for both of us to explore. Influencers have become some of the most powerful publishers in the world and our platform allows advertisers to activate them at scale, which is why we are really excited to roll out our solution to Awin's network of advertisers. Having Awin and L'Oréal by our side proves our ability to help the biggest and greatest advertisers in the world to harness the power of influencer marketing professionally and at scale."
Partager