The new platform; are you already using these handy publisher tools?
Rédigé par

Laurens Aalbers le

.
As an Awin publisher you probably have already logged in on the new platform, but have you already explored for a bit? Although not all advertisers have migrated to the new platform yet and you will still make use of the marketplace on a regular basis, it's still worth looking around.
Partager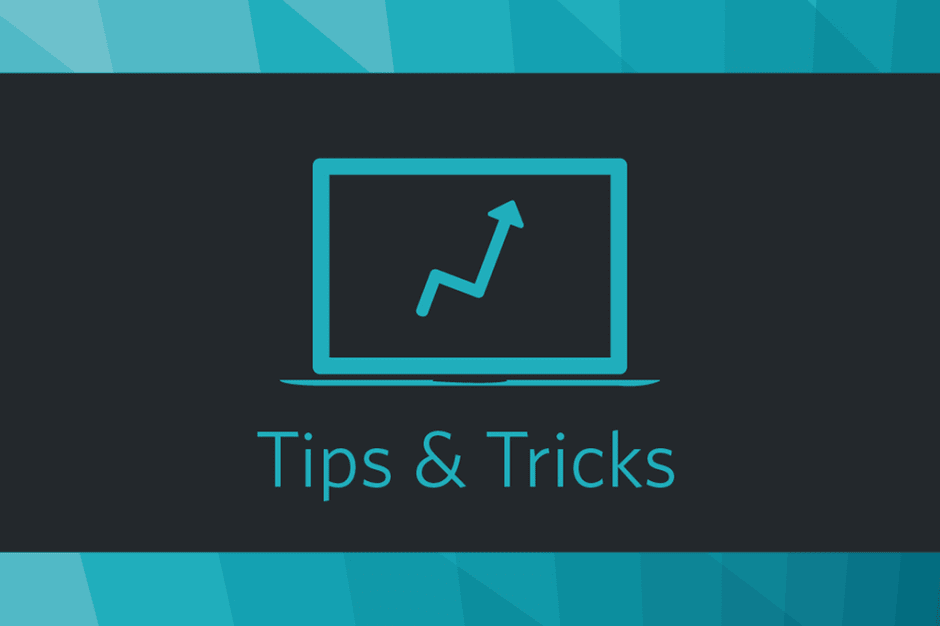 Did you know for example that the new platform is full of tools and features that not only make your business a lot easier but also help you grow?
After all, we want you to lose as little time as possible with technical hassles and that you're able to mainly focus on creating content and getting the most out of your website.

As a first of a series of blog articles we elaborate in this article on some useful tools of the new platform, making you familiar with ánd getting used to the new interface. When you make these tools your own, you only profit from it. And that's what we like to see.
In this blog we'd like to introduce you to the deeplink generator Link Builder, the link converter plugin called Convert-a-link and the handy browser extension MyAwin.
Link builder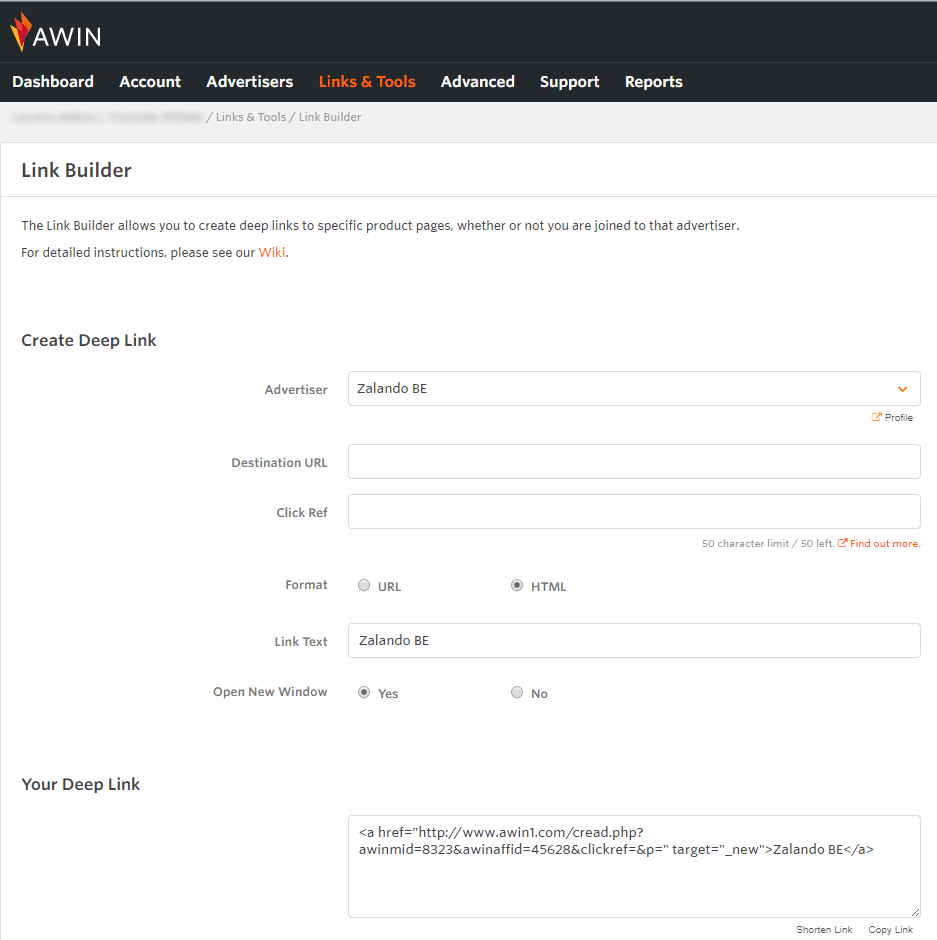 The functionality Link Builder, which is equal to the Deeplink Generator in the marketplace, has undergone a huge upgrade and is now fully integrated into the new platform. As publisher you can use the Link Builder to easily create deep links to specific product or category pages of advertisers, regardless of whether you joined the advertiser's program.
How does it work?
You generate a link following these 6 steps:
Click on Link Builder, under the tab 'Links and tools'


To create a deep link first you select the desired advertiser from the drop down list 'Advertiser' of which you wish to generate a deep link


Add the copied link of the advertiser's website or page, to which you want your users to redirect to, to the 'Destination URL'


Implement a click ref by adding &clickref=YOURREFto your link (replacing YOURREF with the text you'd like to see shown)


Choose a format between URL or HTML
HTML: Select the specific "Link Text" you want to be displayed to your users
Please choose if you want the deep link to open the advertiser's page in a new or in the same window
In the 'Your deep link' box a deep link will be created for you based on the information you have input
More information
Would you like to have more information on the Link Builder or help with using the tool? Please visit our Wiki page.


Convert–a–link
A new handy feature of the 'Links and tools-family' is Convert-a-link. The plugin is designed to offer you as a publisher a fast and easy-to-use solution for converting product links into affiliate links on your website. We understand very well that time-saving plug-and-play features like these can save you a lot of time and and thus increase your revenue.
Before it could be a technical hassle to have everything set correctly, but this is no longer the case; whether you're a beginner in affiliate marketing or you're a publisher who has a lot of (old) content where you'd still like to earn money with, this tool is easy to install by every publisher and, moreover, of added value.
Why use convert-a-link?

From now on, easily convert URL links on your website into affiliate links automatically


Add a default link from an Awin advertiser to your website and be assured it will be tracked by us


You will not miss out on commission via the links


If you haven't joined the advertiser's program in question yet, a request to join the program will be sent automatically to the advertiser


Save time and effort and keep your focus on creating more content
How does it work?
To use convert-a-link you only need to activate the tool in your Awin interface profile and do a one-time install of a Javascript on your website.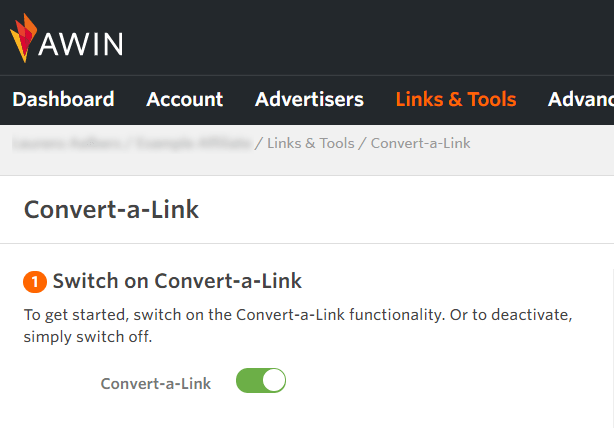 You can now start earning commission immediately. From now on the integrated Javascript will convert all the normal links (e.g. www.zalando.be) into tracking links without the website visitor seeing this.
Would you like to test if the convert-a-link installation went well and works correctly? Simply create a link to http://convertalinktest.awin.com (on a page where you have installed convert-a-link) and click on the link. If convert-a-link is working correctly, you'll be directed to a success page.
Looking for an installation manual? You can find it on our Wiki-page.
MyAwin

Did you spot an interesting advertiser? Use the My Awin tool to promote the advertiser via the network with only one mouse click.
In addition, the tool shows you up-to-date advertiser promotions and offers publishers exclusive voucher codes. This saves you valuable time and your website visitors enjoy the newest and most relevant promotions.
Why use MyAwin?

Find out immediately if you're dealing with an Awin advertiser with the help of the browser extension, regardless of whether you joined the advertiser program or not


See in the blink of an eye which promotions the advertiser has and easily copy the promotion text and any code(s)


Share your promotions and links on Twitter, Facebook and Google+ with just one click


Easily generate tracking links and URL's (e.g. to specific product pages)


Go from the MyAwin browser extension directly to the Awin interface, where you can join the advertiser program(s)
How does it work?
If you implement the Google Chrome extension 'MyAwin' in your (Chrome) bookmark bar, you can easily see if an advertiser is connected to Awin or not. And in case it is, with the browser extension it takes you only one mouse click to see the latest consumer promotions and exclusive voucher codes of that Awin-advertiser.
Haven't you signed up with the advertiser yet? No problem. Via MyAwin you can easily access the new platform to sign up for its program.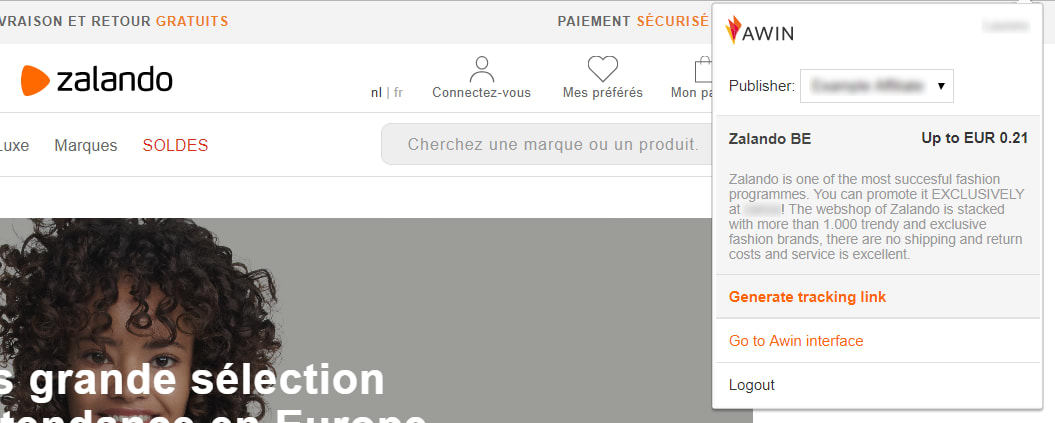 Also, if you're already logged in, MyAwin makes you be more efficient with tracking links. With the integrated 'one-click' Link Builder you can generate (shortened) tracking links and directly create trackable links for a (product) page. All your generated can then be easily shared on social media.
Don't think that as a publisher with multiple accounts you also need multiple MyAwin extensions, also for switching between accounts a one-click functionality is included. It's as simple as that!
Keep an eye on our 'News and events' section, the coming weeks other blog articles from the series 'The new platform; do you already use these handy publisher tools?' will be published, in which we'll elaborate on other useful publisher tools.
Partager