What needs to be done to become an influencer? And how do you measure the success of someone who produces content through digital platforms? There are lots of questions and the answers aren't always straight forward.
With the evolution of the internet over the years, the behaviour of online users has also evolved. The ways people interacted with the public and shared opinions and knowledge has vastly developed to a point where everyone's opinion has equal standing. It was during this evolution we have seen the rise of digital influencers.
Many people who enter the influencer sphere that has grown into a profession, ask themselves, "How can I become a successful influencer?" Although it seems easy, a digital influencer has to work hard to be profitable and successful.
If it's a skill you'd love to learn, then in this article we will teach you:
Questions to ask yourself before getting started
Tips and steps to become an influencer
Online platforms to help influencers get started
What is an influencer?
Influencers are individuals who have gained social power by sharing their content on online channels. They can be present on different platforms and attract audiences from different segments,but the key factor is their thoughts and opinions influence the behaviors of their audience.
This is the digital form of word-of-mouth marketing. Long before social media there was often a person in a circle of friends or community that others would go do for their recommendations, opinions and advice. These people were trusted and others would act on their guidance. Now, that advice has been taken into the global public sphere and can be shared with anyone with access to the internet. Businesses have caught on to the potential power of influencers and now pay or gift people to recommend their products or services.
Influencers can be divided by their niches and platforms, but are most commonly divided by the number of followers they have. Today the audience size categories are broken down into nano, micro, medium, macro, mega and celebrities. It's important to remember that follower count alone can be a 'vanity metric' - meaning they have a large audience, but not a great engagement or connection with those members.
The data shows consumers are paying more attention to these individuals in the digital environment; in some cases, more so than that of celebrities of the past. People want to connect with others and when they do, they're far more likely to act on their advice.
To start on the path of influencer marketing, it is necessary to find a particular subject you feel passionately about, understand or explore it deeply and consistently share your thoughts to build a loyal and connected following.
Questions to ask yourself before getting started
Before attempting to become an influencer by buying an expensive camera and or setting up lighting (none of these are completely necessary, by the way) there are some questions you should ask yourself. Although some influencers have managed to rise to celebrity status with no apparent plan, you always should think about what direction you'd like to head in and who you want to become as an influencer.
Why do you want to become an influencer? The answer varies from person to person, of course, but it always helps to find out what drives you early on and what you're looking for. Whether it's money, lifestyle, free gifts, sharing knowledge, notoriety, giving advice or a mix of several of these – knowing this will help shape how you interact with audiences.


What is your niche and target audience? This will be influenced by what you have to say and what knowledge you want to share. The content you produce will have to bring value to your target audience so they can relate, appreciate and engage with you, and help to build your following. It helps to be specific about your niche because this narrows down your target audience. Contrary to popular belief, casting a wide net and trying to speak to everyone across a broad range of topics is not the best way to find success as an influencer.


What kind of platform will you use?

Depending on how you want to engage and interact with your audience, you will have to choose a channel that best suits you. Some prefer YouTube and highly-edited videos, others like a more relaxed style and use their phone to upload Instagram Stories. There are some who don't use video at all and prefer static images. Think about where you feel most comfortable, regardless of whether you have skills in this type of content creation. This is something you will have to keep in mind when starting your journey to becoming an influencer.

Be yourself or create a persona? It all depends on how you want to approach your followers or what kind of brands you want to attract. Being yourself can give some assurance to brands and more authenticity to your audience. However, a persona allows for out-of-the-box content that some types of brands and audience favor.


What level of exposure are you willing to concede? Remember that as your popularity grows, you'll be more exposed to scrutiny and criticism. It's part of the territory. How much of your life do you want to show? While putting it all out there can seem most authentic to some, this can significantly impact your life in the future.


How will you measure your success?

Again, it all depends on what you want to achieve as an influencer. You can focus on audience metrics like engagement rate and number of followers, or you can count your earnings through advertising and brand sponsorships. Don't forget though, brands like engaged audiences and audiences like brands they can relate to.
Tips and steps to become an influencer
As you question yourself on why and how you will become an influencer, the steps will become clearer. While some things are common sense, others are industry best practices. It's important to leave yourself some space for individuality, originality and quirkiness to appeal to your followers in your own unique way. So, here are some tips to consider on your path to become an influencer.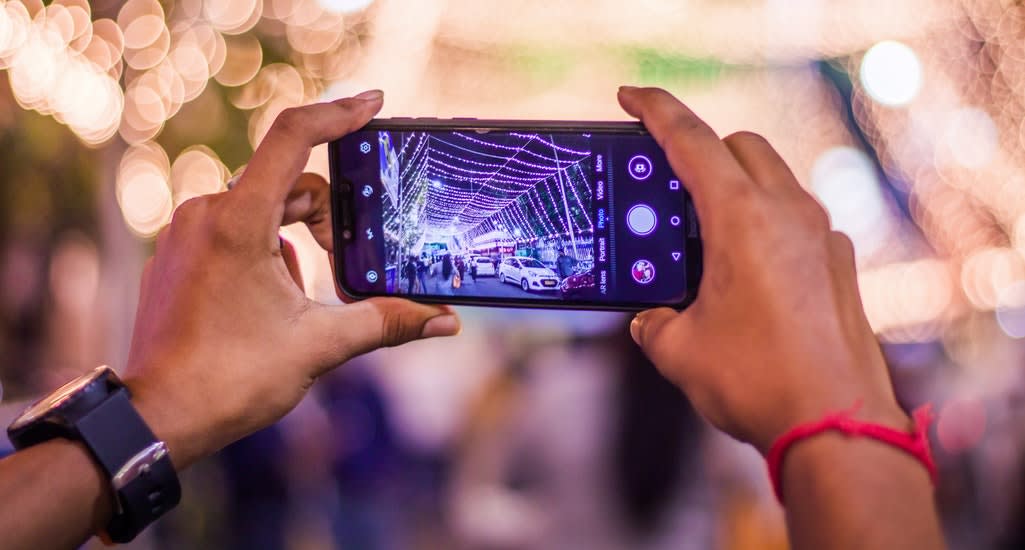 Find what connects you with the people you are trying to reach, and create a sense of community around the same interests.


Create a content strategy. This doesn't need to be too extensive, but planning out which topics you might like to cover each month or week will help you see the bigger picture and ensure you aren't losing track of your ideas when making content. Then you can add in ad-hoc content if topics come up.


Create relevant content for the community, adding value to the discussion, making yourself a trusted opinion-maker. Don't share an opinion or product just because you think it's popular or could be good for your image. People online are critical and scrutinize deeply; if they feel you are being inauthentic you will lose their trust.


Schedule ahead of time. There are lots of apps and programs (some built within the platforms themselves) to assist you in scheduling your content in advance. If you have already planned out your content in a strategy, you can create when you're feeling the most inspired and schedule it for whenever you like.


Share lots of relevant content. Be present as often as you can. Ensure you're up-to-date on the latest news around your niche and proactively share your thoughts. If you already have a content plan in place this will be much easier to find the time to do.


Interact with other influencers and platforms larger than you. Find a connection and establish an authentic relationship so you can increase your audience and engagement, while giving the other user outlets that may interest them.


Engage! Be open to feedback, even if it isn't always positive, and encourage it within your community. Bring the audience into the discussion so they can feel a part of it. Always remain respectful when inviting the opinions of others as they might not match yours, and that's completely ok.



Connect with brands. Once you have an engaged following you can begin to connect with brands who align with your niche. Reaching out to them directly can sometimes work, but joining an affiliate network like

Awin

can assist in this process.
Along the way, you will certainly find what works best for you. These are general guidelines to get you going and start your career in influencer marketing.
Online platforms and resources to help influencers get started
As a new influencer, you will want to connect with others to learn and share experiences. Influencer marketing platforms like Awin help boost your credibility and, more importantly, facilitate connection between influencers and brands.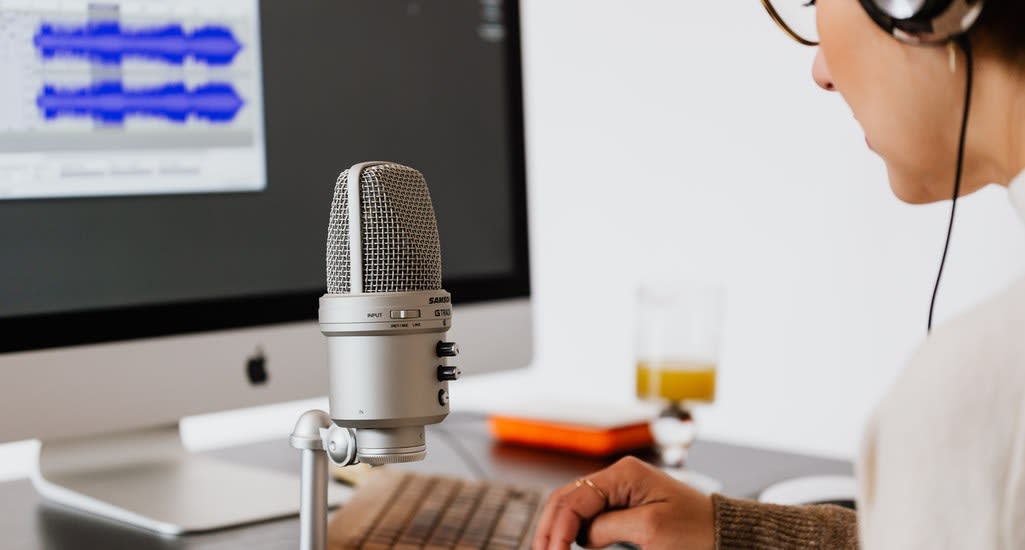 Case studies

- Looking at social media case studies will help you understand the platforms and the audiences too.

This one from Sprout

looks at the best times to post on social media to gain the most traction.
The influencer marketing platforms don't just help you to connect with brands, they also help with content creation and sharing. Whether it is on YouTube, Instagram, Facebook or all of them, they will help save time and increase reach for your content.
A final word
In short, becoming an influencer can be hard work and will take time and energy to build your community. Don't rush, as this is one of the most common mistakes we see.Stay true to what drives you and why you embarked on this journey. Choose the platforms and channels where you feel the most comfortable and share your unique knowledge on the subject you chose.
You will have to create good, relevant content on a timely basis. Be coherent and dedicated to what you are trying to achieve and, perhaps most of all, manage your community, as they are the key to your success.
Choose the brands you want to support and be supported by, very carefully, or you'll run the risk of alienating your audience. Above all else, have fun doing something you love. Your followers will pick up on your authenticity which is the key to really connect with them.
To learn more about becoming an influencer on Awin, click here.