Partner with the world's leading brands
Create long-lasting, profitable partnerships by promoting products and services to your audience.
Join our network
earned by our affiliates last year
affiliates join our network every day
brands on our network across all sectors
Faster and more consistent payments
Intuitive, easy-to-use platform
How affiliate marketing works
Whether you're a traditional publisher, mass media partner, blogger, vlogger, owner of a page on social media or share content with an audience online, you can become an Awin affiliate - we have lots of affiliate success stories to share. Here's how it works.
Connect with the right advertiser brands
Promote brands to your audience
Get commission from sales
Tools for Awin affiliates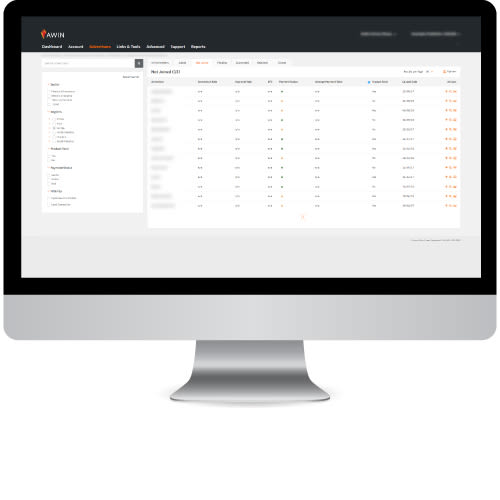 Find the right advertisers
Browse the profiles of every advertiser on the network, using the sales regions and industry filters. Get in touch to join and start promoting the brands you love.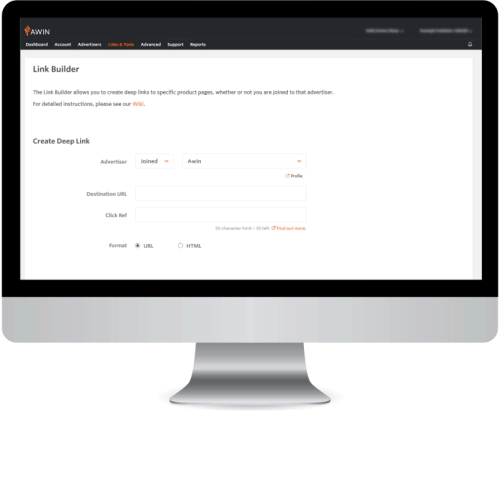 Easily generate trackable links
Increase your earnings by turning any advertiser's product link or image into a trackable link, using our deeplink generator.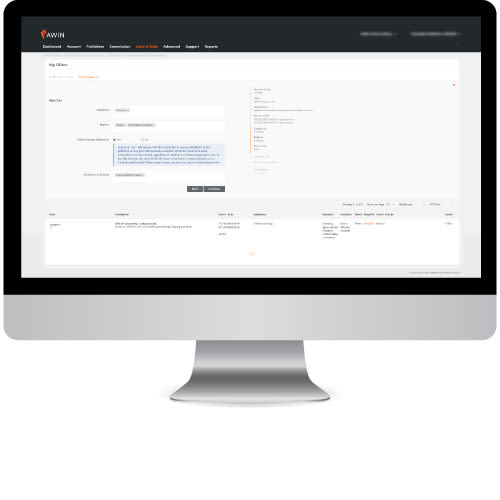 Stay up-to-date with offers and promotions
Sign up to our publisher newsletter, to have the latest news and promotions delivered straight to your inbox. Find the latest offers from your advertisers using our incentive finder.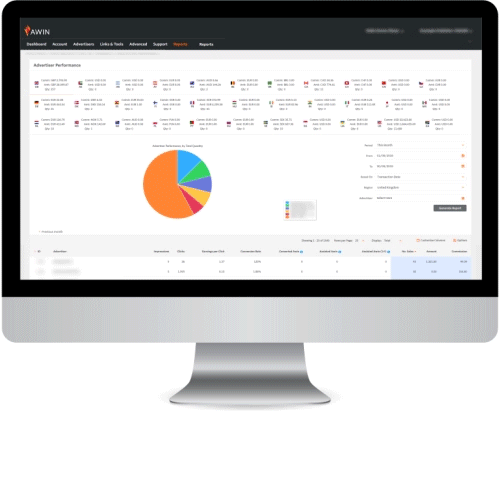 Track your performance
Analyze your performance with our customizable reports that allow you to have both a broad view and drill-down into your analytics by multiple factors. Get instant, in-depth information about each click. Find out about banner location, campaign name and each transaction to get more detailed feedback on your performance.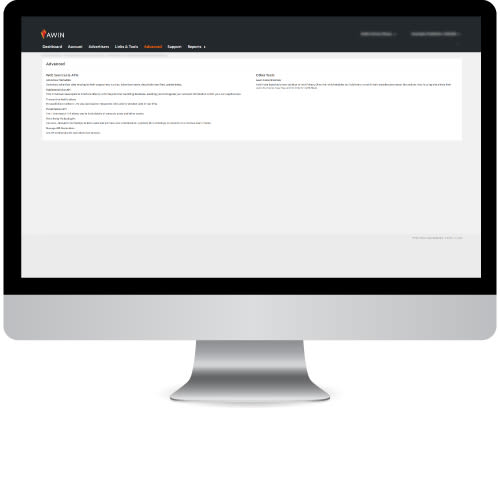 Optimize your performance with advanced tools
Access the latest product information from your advertisers and automatically integrate onto your website. Automate your business by integrating our data and functionality into your own platform. Monitor and adapt your performance in real-time, by integrating your platform with shared tracking.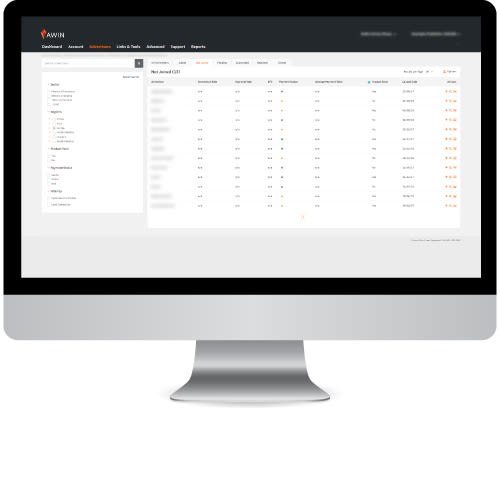 Receive faster and more-consistent payments
Get paid for validated transactions, regardless of when Awin is paid by the advertiser, with programs offering accelerated payments.