Recap with Awin: DMEXCO 2018
Rédigé par

Laurens Aalbers le

.
The 12th and 13th September saw thousands of attendees from all over the globe travel to Cologne for this year's DMEXCO conference.
Partager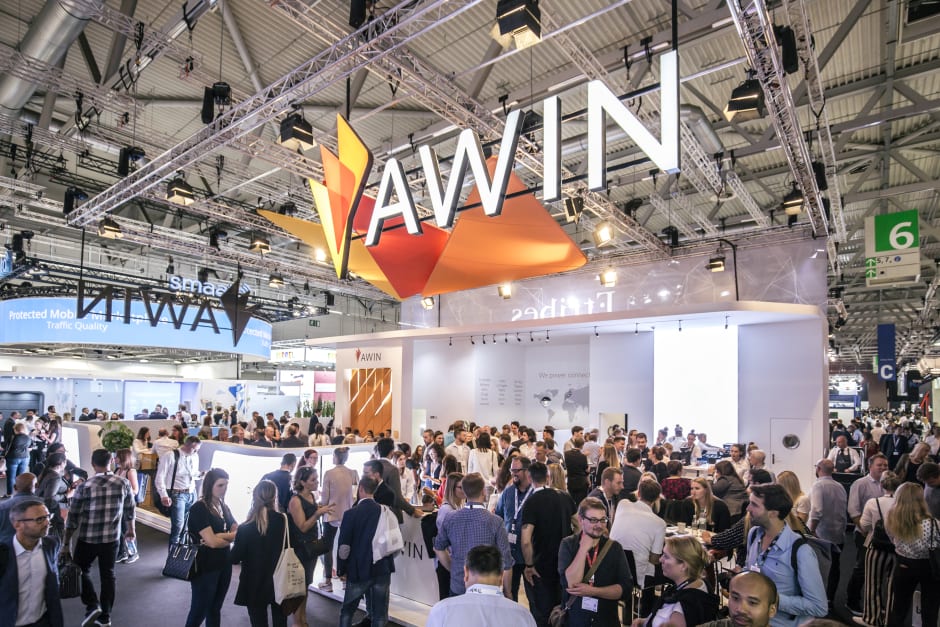 Following an exciting start to the month with the affilinet rebrand to Awin and updated website design, Awin unveiled its 186sqm booth in Hall 6 alongside Spotify, Google and other leaders in the digital sphere. Our new booth design featured a hanging abstract centrepiece of the Awin sails in the classic Awin orange, yellow and red colours. We incorporated futuristic curved LED screens lining the outside of the booth displaying our skyline and key stats from offices across the globe, as well as a large LED screen detailing various 'Did you know' facts from the network amongst other industry details. And finally, our lightbox infographic showcased the power of the affiliate channel as a €12bn industry.
Networking and meetings took centre-stage over the busy two days, but we still managed to squeeze in time to attend insightful speaker sessions. The prevalence of blockchain and AI in the current landscape were the most interesting themes, so our favourite sessions were: 'Transformation in an age of disruption', 'The Age of the Customer' and 'The Blockchain Revolution'.
On Day 1, Awin's Global Client Strategy Director Kevin Edwards and Content Analyst Rob Davinson hosted a seminar 'Accountable and transparent: how affiliate marketing is breaking the mould'. Presenting to 200+ attendees, Kevin and Rob delved into the current issues facing internet advertising and how affiliate marketing provides a solution. Highlights from the seminar include:
The speed at which the internet has grown, global internet penetration has more than doubled since 2009 from 24% to 49% in 2018.
That's why internet ad spend reached a new high of $270bn and overtook TV ad spend ($190bn) for the first time.
Despite an increasing awareness of data privacy and increasing resistance to sharing personal data, a Deloitte survey found that 4 out of 5 consumers would be willing to share their personal data for a clear personal benefit. Affiliate marketing provides a clear value exchange and is easy for affiliates to communicate this exchange.
Mobile sales increased 282% and mobile revenue by 156% during a data-light affiliate campaign with a clear value exchange with one of our hotel advertisers.
Creative solutions are required to engage with consumers as they become more demanding with how their data is used. A Lookfantastic influencer campaign with Awin contributed to over 48k sales & €3m in affiliate revenue, an increase of +87% & +104% YoY
Click here to view all photos from the event.
From all the teams at Awin, we thoroughly enjoyed meeting with our partners, both existing and prospective, and look forward to working more closely throughout Q4 and into 2019.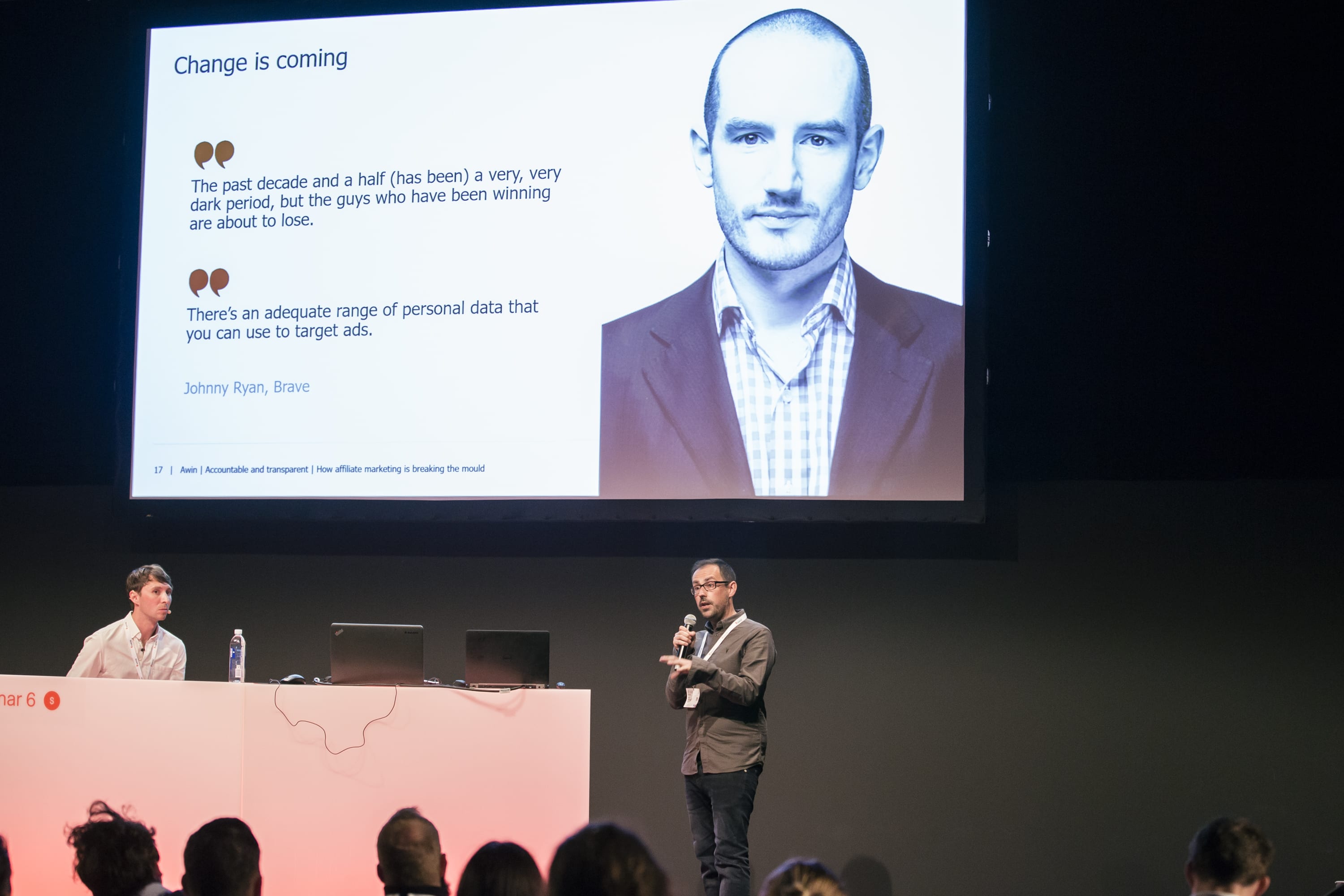 Partager