Maximizing your Q4 strategy: Placement planning
Written by

Samantha Sherer on

.
We can't say it enough, exposure during Q4 is competitive. You will want to look at booking placements with your top publishers as early as Q3.
Share this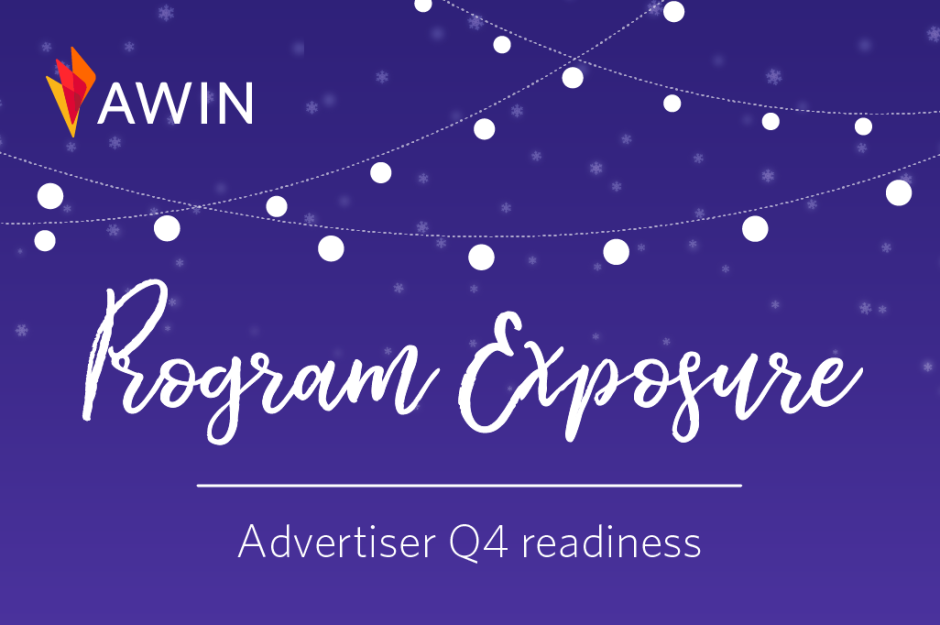 At Awin we have a number of media decks for our publishers. If you are unsure where to start, get in touch with your Awin account manager.
*PRO TIP: When sourcing placements, check out Awin's Opportunity Marketplace tool for opportunities that may not be visible in traditional media packs. The marketplace is a goldmine of niche placements. With over 10,000 opportunities you can search by publisher type, payment type, placement type, relevant verticals and much more.
When booking exposure consider two factors: key Q4 holidays and your own personal promotional calendar to ensure you have maximum coverage during peak shopping periods. If you have a budget in mind (along with ideal exposure dates or sale periods) many publishers can create a custom exposure package. Keep in mind Q4 placements can be pricey. We recommend having a flat-fee budget available and being open to hybrid payment options. Your Awin account manager is here to help should you want to use their savvy skills.
*PRO TIP: Keep your account manager informed to help support and advise.
Make your banners seasonally relevant, branded, and have a call to action. Confirm landing pages for your creatives are working and correct. Keep in mind that deeplinks tend to convert better than those directing to the homepage, especially if the promotional text or banner reflect a specific sale, section or category of your website. For example, multi-retailers could consider creating a banner specifically for gifts that lands on the "Gifts" section of your website. Tagging your banners in MyCreative will ensure your publishers are easily able to locate them for their site.
*PRO TIP: Not sure what banner sizes to make available? Run a quick survey across your top publishers ahead of Q4 asking their preferred banner sizes. Better yet check out the Creative Performance report in Awin reporting suite to identify what banners are driving conversions.

Please don't hestitate to contact our advertiser management team with any questions. Find our holiday and shipping recommendation days here.
Miss any update from our Q4 series? Click for part 1 and part 2.
---
Downloads
Share this