Maximizing your Q4 strategy: Promotions & deals
Written by

Samantha Sherer on

.
It goes without saying, big spend days are all about deals. Deals should be competitive, creative and irresistible to attract publisher (and ultimately, consumer) engagement.
Share this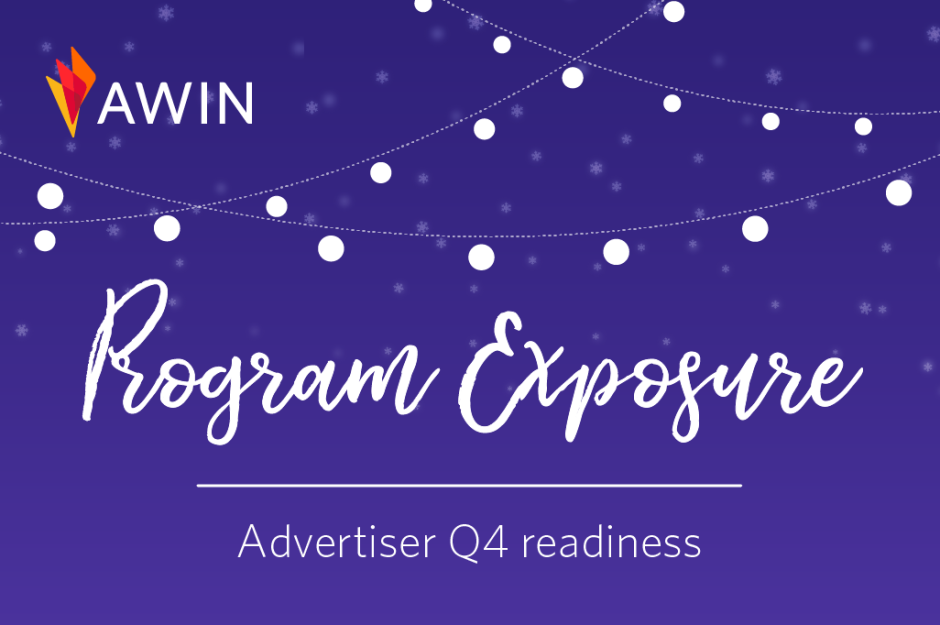 We know you have them; make sure to add them to MyOffers and announce them on TheHub so publishers can know about them too.
PRO TIP: Consider providing exclusive coupon codes or deals for publishers so they can offer savings unavailable anywhere else.
Running a seasonal or product-related incentive can be a great way to jumpstart your Q4 activity. Utilizing our Awin tools like Commission by Coupon and Commission by Basket Value allow you to offer special bonuses for reaching specific sales goals. Alternatively check out the Scheduled Commission Increase tool to run increased commissions across the program, or with specific publishers to boost program excitement during the competitive Q4 period. It's important to remember not all publishers are made equal – create realistic incentives specific to each publisher segment and consider both long-term and short-term incentives.
The only way an affiliate can effectively promote your sales is if they know about them. Review your promotional calendar and be sure to add all upcoming sales and promotions into MyOffers. Within MyOffers you can schedule these promotions so they're only visible to publishers once live, or you can make them exclusive to specific publishers. Listing your promotions in MyOffers will ensure not only your top publishers are aware of deals, but also the network's top publishers—creating maximum visibility.
*PRO TIP: Consider utilizing the Commission by Coupon tool to run increased commissions tied to specific coupon codes to incentivize publishers to run additional onsite exposure
Can't offer coupon codes? Our Scheduled Commission Tool can run increased commission rates with your entire publisher base or select publishers to create incentives during key periods like Singles Day, Black Friday, Cyber Monday, and brand sale periods.

Questions? Please don't hestitate to contact our advertiser management team. Find our holiday and shipping recommendation days here.
Miss part 1 of our Q4 series? Read it here.
---
Downloads
Share this