Affiliate Summit Europe 2019: Highlights
Written by

Zhane Hylton on

.
13th and 14th March saw Affiliate Summit Europe 2019 take place.
Share this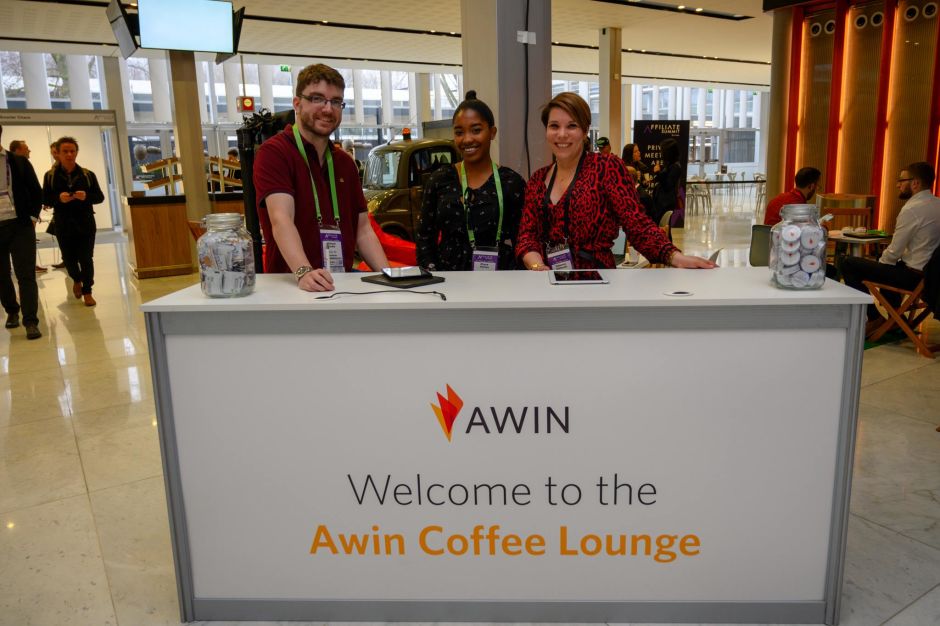 Amsterdam RAI opened its doors to 1000+ advertisers, publishers and agencies from across the globe with one common interest, affiliate marketing.
Awin was thrilled to be among attendees as not only the Global Sponsor, but host of the bustling and well attended Awin Coffee Lounge. Members from the Awin Board, Global and Benelux teams were present across both days networking and meeting with partners to discuss how our latest developments, including our recently launched visual search partners, can further optimise their affiliate marketing activities.
The event also marked the official unveiling of The Awin Report 2019, our compelling third edition on the state of the affiliate channel. With a growing threat of a duopoly in digital advertising, the latest edition celebrates the diversity of the channel as a secure and transparent solution for brands.
In between meetings, we also attended some insightful speaker slots. Highlights include:
Day one
Affiliate Marketing and Social Media: How to stay authentic in 2019 - Steven Bartlett, CEO & Founder, Social Chain
"Micro influencers with 10,000 to 100,000 followers are 4x more likely to get a comment than those with more than 10 million followers."
"80% of marketers say AI will revolutionise the marketing industry by 2020."
Learn more about how Awin facilitates influencer marketing here.
Exclusive first look at the Awin Report: Digital diversity in 2019 - Rob Davinson, Content Analyst, Awin
"The Awin Report 2019 provides a platform to hear first-hand from the diverse array of constituents working within the affiliate channel. From publishers and advertisers of all shapes and sizes, to trade bodies, agencies, digital legislative experts, influencer platforms and many more, we've interviewed senior people from 80+ of Awin's partners globally to hear their views on the state of the affiliate industry."
"Additionally, the report collates 16 case studies demonstrating the breadth and variety of the affiliate channel and how it can be moulded to any objective, in any sector, in any market."
Download the report here.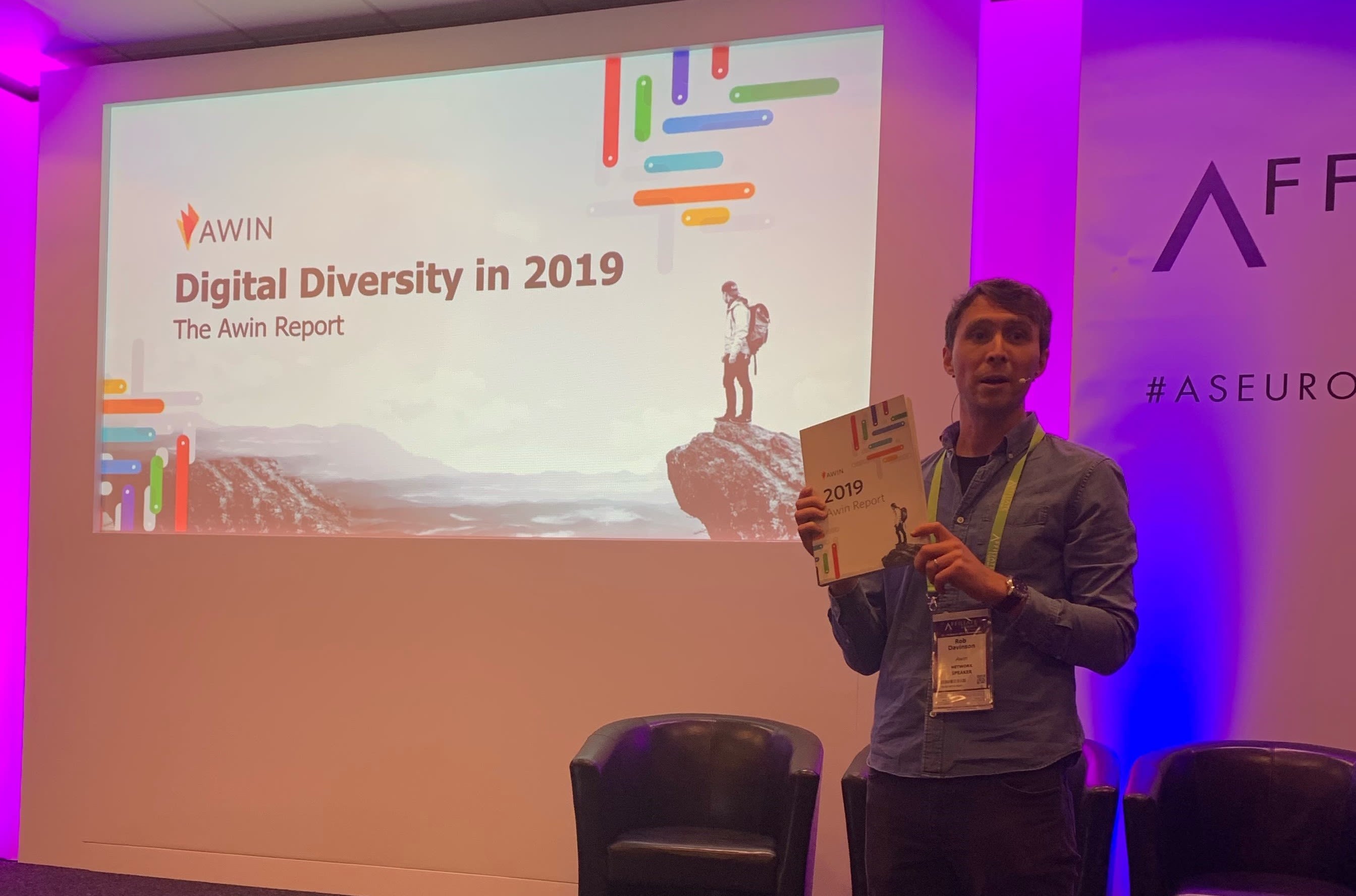 Day two
Keynote Panel: View from the top: Performance Marketing in 2019
Our COO Adam Ross joined a senior panel from a range of affiliate networks to offer their perspectives on the industry's challenges in 2019:
"The concept of universal baskets and other opportunities to compete with Amazon are becoming more prevalent, and it's our job to give our partners the tools and technology to be able to do this, offering users a more complete solution."
"Let's come together as an industry and do more regarding ITP. Affiliate marketing is data light with a clear exchange between advertisers and publishers, providing additional value for the consumer."
Read more about our work to reduce the impact of ITP here.
Why it's time to open source your affiliate programme - Paul Stewart, Head of Global Strategic Partnerships & Innovation, Awin
"Open source ideas created the internet as we know it and they can begin to evolve the affiliate industry. From data collected, media sites and content publishers see the biggest gains from app tracking."
"Having a best sellers feed leads on average to a 30% increase in sales when compared to those with only a standard feed."
In app sales have a higher conversion rate, and for one Awin retailer an 18.5% bigger AOV (Average order value) when compared to their m-commerce site
Awin tracked 5,000 app sales in one day on the 12th December 2018
Learn more about how our Service Partners can open up your programme here.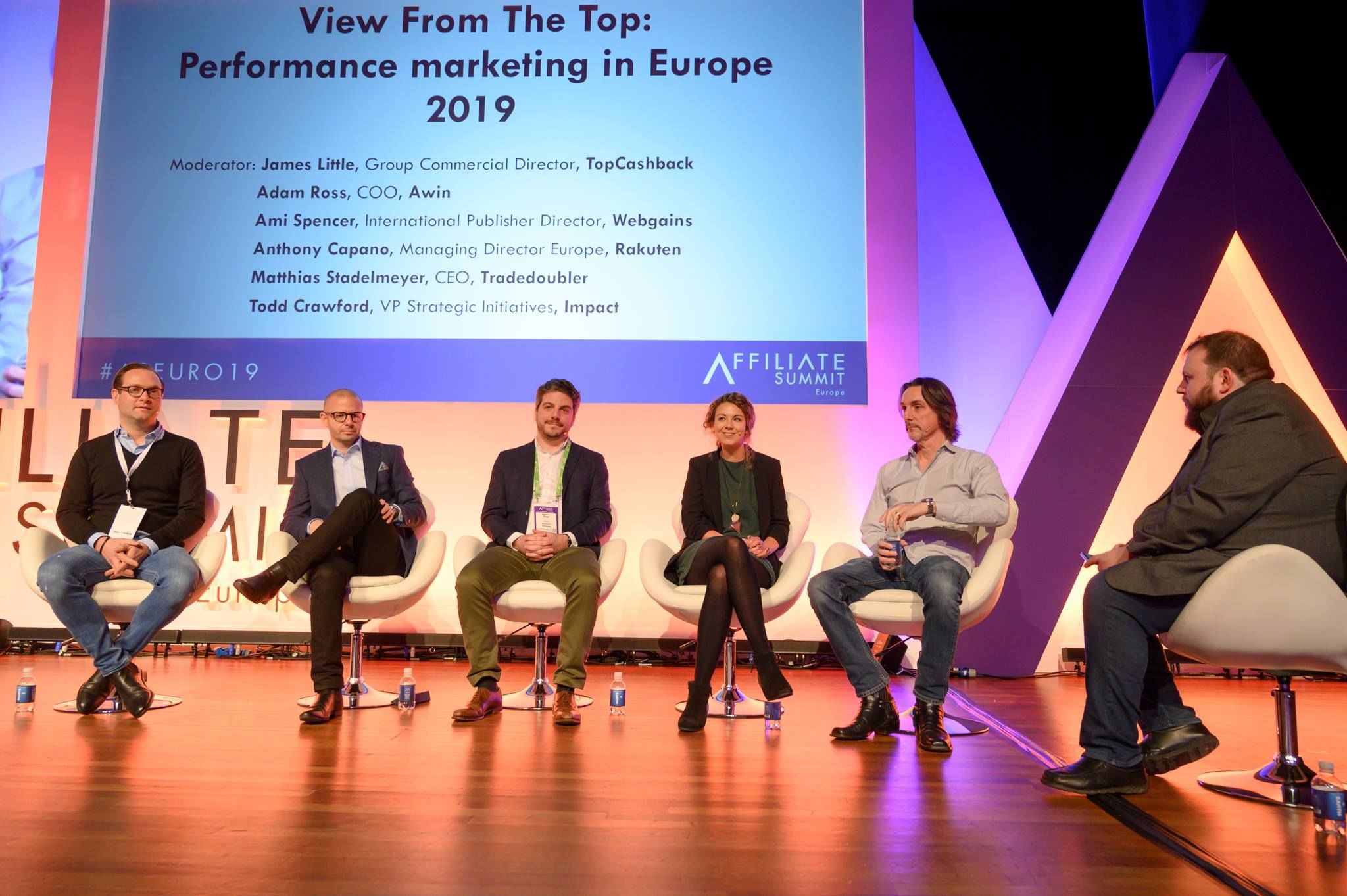 We had a great time participating at Affiliate Summit Europe 2019, feel free to view our additional highlights via the event hashtag #ASEURO19 on social media.
We'd like to thank all of our partners for visiting us and look forward to meeting with you at upcoming conferences and events in 2019. For a full overview of events, don't forget to download our Seasonal Calendar.