Publisher Tutorials launch making affiliate marketing even easier
Written by

Edward Chaput de Saintonge on

.
Awin launches video guides to integrate the Publisher MasterTag on SquareSpace, Wix or WordPress
Share this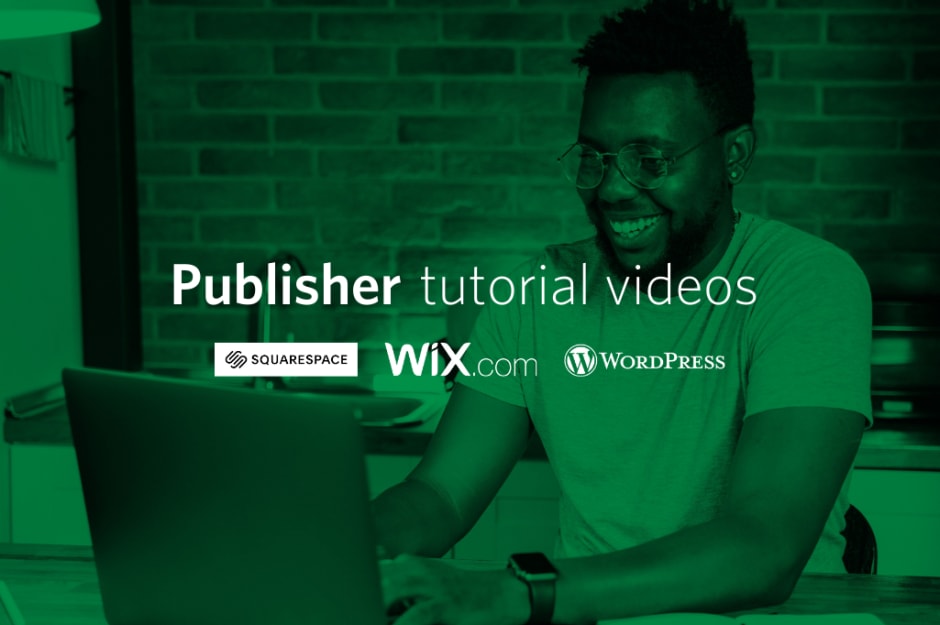 Awin's Publisher MasterTag helps affiliates maximises the commissions they can make on the network. The tracking gold standard, it offers free to use Awin tools and opens the doors to a variety of third-party plugins designed to boost the performance of your publisher site.
Although the wiki gives general guidance on installation, some publishers still find technical implementation difficult . As part of our drive to make affiliate marketing as easy we're launching three new websites to help you if your publisher sites are built using SquareSpace, Wix or WordPress.
Taking the three most popular publisher content platforms you can now see how to correctly install the Publisher MasterTag and the Awin created tools:
Bounceless Tracking:
Only available through Awin's Tracking Optimisation Plugin. The complete publisher tracking solution, designed with privacy in mind for the modern cookieless web, can be simply turned on in the Awin interface once the Publisher MasterTag has been . MarTech tracking typically redirects a click through its network before the user arrives at their desired page. Bounceless Tracking's modern approach increases user experience by removing the need to redirect the click, sending the user to the point of the purchase significantly quicker.
Convert-a-Link
This plugin takes the stress out of affiliate link creation by automatically changing the URL of a link to a tracking link when the user clicks it. This allows you to focus on the content, using regular links on your site; if they belong to an Awin advertiser then Convert-a-Link will do the rest.
adMission
Affiliate disclosure is a hot topic that many affiliates still don't understand. adMission is Awin's disclosure plugin, designed to offer publishers the flexibility to comply with their local regulatory guidelines around advertising and sponsorship disclosure, removing the headache of appending each link.
Fully customisable disclosure notifications and a link append (e.g. www.awin.com*) that works for any paid link make sure that customers and kept informed
The three sites are identical in content, only differing in the specific back-end steps required for each specific platform. Alongside instructions on how to install the Publisher MasterTag and its core plugins, there are video walkthroughs so you can see the exact steps you will need to take for a successful integration.
Made in SquareSpace version 7.1. It seems that earlier versions of SquareSpace may have given slightly more control, however, users of older versions should still be able to navigate round to the correct options with the same guides.
The Wix site uses a standard template with no extra plugins or resources.
Awin already has a Publisher MasterTag plugin for WordPress which makes installation even easier. The site uses Colibri editor which gives a cleaner front end to edit some of the page design options. Installation of the plugin and adMission are done through the WordPress admin area and will be the same steps although your view may differ slightly.
All publishers are also encouraged to visit the Publisher Success Centre for further help, guides and tips on how to get the most out of your Awin publisher program.
If you run, or are thinking of opening a publisher account on either of these platforms, then join us for a set of webinars exploring the Publisher MasterTag and the tools it can bring to your website. Registration is free and you can sign up for any of the webinars here.
Webinar dates
Awin's Publisher MasterTag and SquareSpace: Tuesday 13th July, 3.00pm
Awin's Publisher MasterTag and Wix: Wednesday 14th July, 3.00pm
Awin's Publisher MasterTag and WordPress: Thursday 15th July, 3.00pm
Share this