Awin Access has been shortlisted at the 2022 British Business Awards
Written by

Natasha Griffiths on

.
The British Business Awards celebrate the achievements of small and medium-sized businesses in the UK, and service providers who support their success.
Share this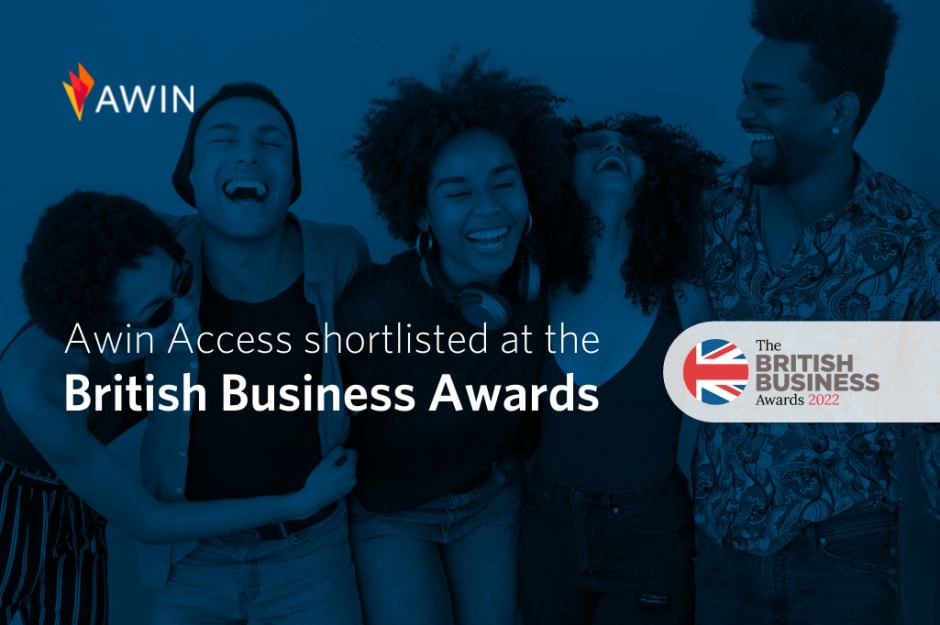 Awin is delighted to have been shortlisted for the Technology Provider of the Year award at the British Business Awards 2022, for our small business and beginner affiliate solution, Awin Access.
This award category recognises a technology provider who has gone over and above to support SMEs to the highest degree, and is voted for by an independent panel of expert judges from the British small business community.
Now in their fifth year, the British Business Awards recognise and celebrate the innovative and outstanding achievements of small and medium size British businesses across all industries, and the technology and service providers who support them. The 2022 awards promise something extra special, and are all about highlighting unique ideas, incredible transformations, growth, results and continuity.
We are delighted to have been shortlisted alongside the other impressive nominees, and to be in the company of some amazing small businesses in the wider categories.
Our inclusion in the category of Technology Provider of the Year is reflective of the hard work put in since the launch of Awin Access in 2020 to lower barriers to entry for affiliate marketing, and give small businesses the tools and confidence to thrive and grow online. Awin Access has driven over €200m in global sales for thousands of small businesses since launch, and new SMEs are joining the programme every day.
Michelle O'Sullivan, Global Customer Success Director for Awin Access says:
"It's amazing to be shortlisted at an awards which recognises and celebrates the very people Awin Access strives to support, and in a category which showcases all the brilliant service and technology providers out there who are working to help these vital small businesses succeed. It is a privilege to be a part of this passionate and impressive community and we wish the very best of luck to all the nominees."
We look forward to celebrating with all of the small businesses and providers at the award ceremony on the 13th of October.
Share this