Performance Marketing Awards 2017: A note from the Product team at Awin
Written by

Mihaela Draghici on

.
Tech innovation is a central part of our business.
Share this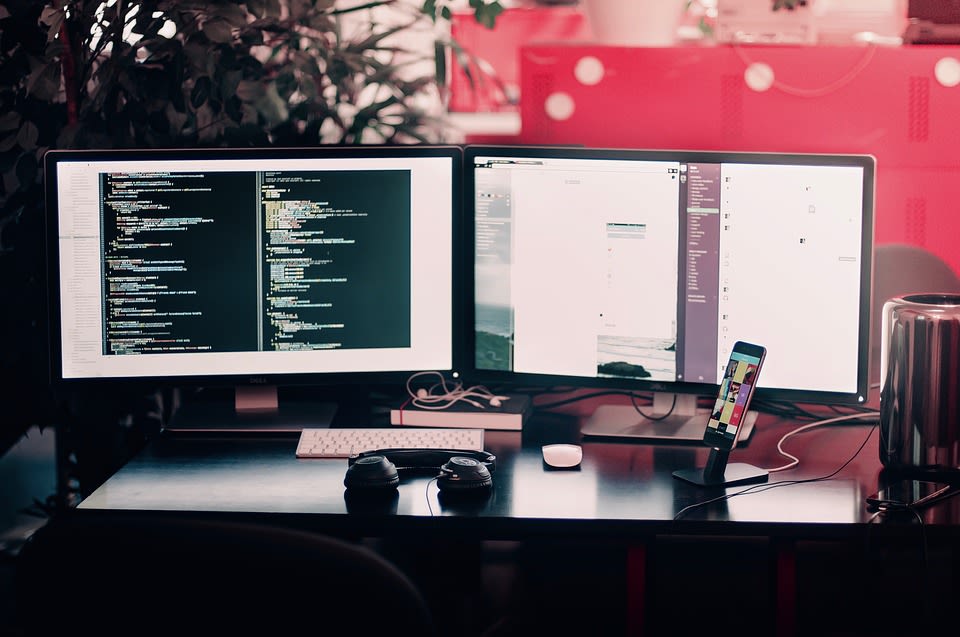 We take pride in being trailblazers in the rapidly changing Affiliate Marketing space, and love being part of a dedicated team that drives and fosters innovation through our work.
Awin has been nominated for awards including the Best Affiliate Marketing Innovation and the Industry Choice of Network at this year's Performance Marketing Awards. Our Product and Development teams view this as a real honour. Industry recognition validates the work of our Technology department and drives us to continue to improve, delivering value and listening to our customers. We are proud to work in a global company with such passion and drive for innovation to deliver quality product for our clients and publishers and would be delighted if you would take a look at what we have to say when you're considering your votes this year.
Our Product and Engineering teams, located in our London and Berlin offices, work closely with stakeholders across regions. Our staff, advertisers and publishers help us build new features and continuously improve.
Since last year, we rose to the challenge of internationalisation by building a global platform. Affiliate Window and zanox united to become Awin and we are deeply proud to have delivered features that now power connections across our various regions. The global platform now supports 10 languages allowing operations from 18 different regions and supporting payments and reporting in five different currencies.
We power global reach with a deep market focus and easy access to data. This helps publishers and advertisers on our network better understand the consumer buying behaviour and make informed, data-driven decisions. Focusing on improved tracking and reporting has been a key objective as we moved towards a unified platform and group.
Cross-device tracking is standard across our network. Re-engineering the back-end processes of cross-device tracking resulted into a scalable and reliable solution able to support the whole Awin group, coupled with enhanced reporting. Cross-device data in the transactions report allows both advertisers and publishers to get insights on the device specific path to conversion for each transaction. More detailed cross-device tracking statistics associated with new reporting tools, such as the advertiser automated reporting and real-time reports enable publishers and advertisers to better understand their performance and use these insights to shape their programmes' success.
We strongly believe in supporting our publishers, demonstrating their value and increasing their say in the affiliate marketing channel. As such, we have focused on bringing improvements to features that reward influencers as well as powering more publisher driven connections within the network (Opportunity Marketplace). We are committed to continuing our work enhancing these tools. The positive feedback received from publishers and advertisers using the Opportunity Marketplace supports our own analytics. The tool generates more partnerships and connections than traditional recruitment methods, empowering publishers to set their own offers and terms.
If you'd like to support our product team at the 2017 Performance Marketing Awards, you can place your vote here.
Kind regards,
Mihaela, Ed & the Product Team
We asked members of the team in the Awin offices what Product means to them at Awin, and here's what they had to say:
Head of Publisher Management (UK), Paul Stewart comments: Awin have merged a market leading service around a best in class platform. Like all tech companies, you're only as good as your last innovation and Awin's success is in large part down to the enviable number of products regularly pushed over the line. From cross-device, to the opportunity marketplace and payment on influence, these have helped evolve the industry and keep Awin where it needs to be.
What working in Product means to the team at Awin
"Working in a great inspirational and supportive team and benefitting from the teams' diversity and different personalities" Mirjam Eden, Senior Manager Technical Documentation and Localisation.
"Working for a market leader and innovator in the performance marketing sector. Awin is a company that leads by example and the technology is at the forefront of that." Tom Fisher, Product Manager
"Working with exceptional people who constantly push technological and market boundaries to delight our customers." Sander van Oorschot, Head of Product