A Successful Evening At The Dadis (The Drum Awards For The Digital Industries)
Written by

Sophie Johnson on

.
On October 19th digital marketing magazine, The Drum hosted the 10th year of The Drum Awards for the Digital Industries (Dadis).
Share this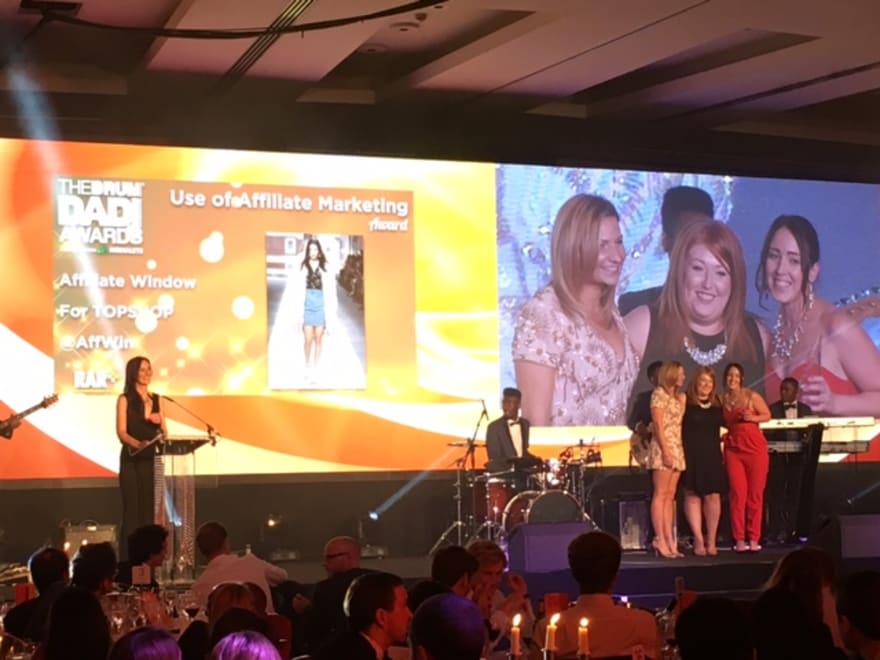 The Dadis have established themselves as one of the UK's most prestigious awards in the digital calendar as they recognise and reward the best individuals and companies in digital.
We're delighted to share that content-first and fast fashion advertiser, TOPSHOP came away from the night with a win, taking the prize for 'Use of Affiliate Marketing' as well as Awin earning the Highly Commended honour for work on cross-device tracking.
TOPSHOP's Use of Affiliate Marketing award was a result of the fashion brands most successful London Fashion Week content campaign to date in September 2015. See full details here.
We're also thrilled that Awin was awarded highly commended in the Technical Innovation category for cross-device tracking and knowing this work has been highly praised within the industry.
We would like to congratulate all of last night's winners and nominees. It was a fantastic evening had by all. You can find the full list of the winners on the The Dadi Awards website.