We've Been Shortlisted For A Marketing Week Award!
Written by

Sophie Johnson on

.
Here at Awin, we're really proud of the learning opportunities we offer our team, as well as the dynamic office environment.
Share this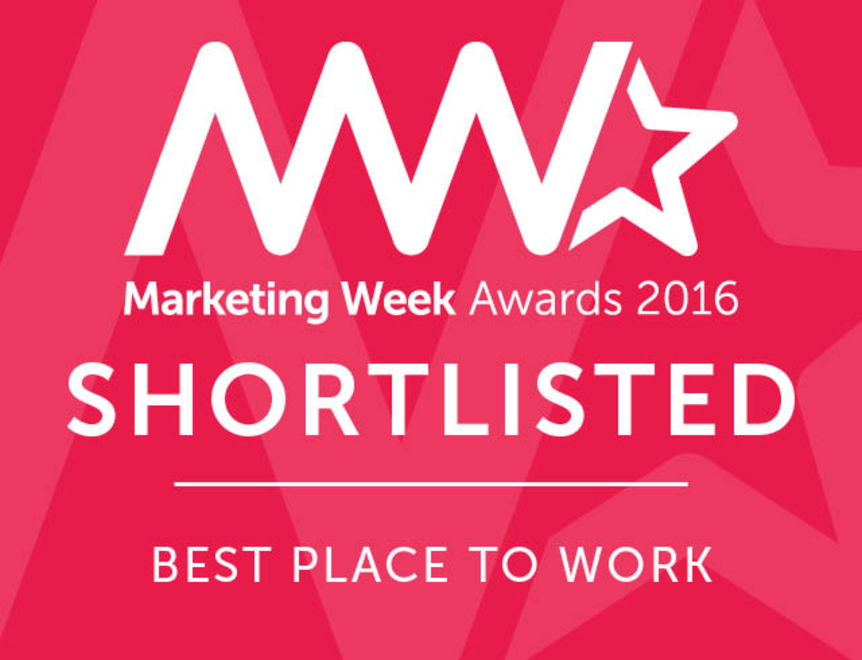 Our team are the lifeblood of our business, and every single member of staff is passionate and driven – and we think it's really important to make sure that our company culture reflects that. That's why this week, we are particularly thrilled to announce that we have been shortlisted for the Best Place to Work category at this year's Marketing Week awards.
From the great offices we moved into last year, to some awesome company benefits, we are really proud of our company culture and working environment, and so are delighted that we have been recognised for such a prestigious award. Please check out our careers portal for opportunities at Awin.
In the meantime, here is what some of our team have to say about working at Awin:
Olivia, Account Executive: One of the very best aspects of working at Awin is having such a great team of people at all levels who are supportive and inspiring. Everyone on my team works hard, but we have a laugh every day and I genuinely enjoy coming to work. The positive team atmosphere means I'm happy doing my job.
Stephen, Account Manager: In every role I've been at within the company I've enjoyed in different ways because you're constantly learning new aspects of affiliate marketing which keeps it very interesting. I can quite comfortably say that I've not even been close to bored since I've been here. The pool tables, social events and Summer parties help keep a smile on my face too!
Arelene, Integration Analyst: Awin continues to recognize and support my aspiration, I have been encouraged to develop the skills and access the support I need to take on a number of challenging new responsibilities. All levels of leadership are accessible and the talented and supportive colleagues that surround me are an inspiration. I am given the autonomy that I need to develop and I always feel my opinions are valued.
Ryan, Developer: Working at Awin can be very rewarding. Besides being able to work with a wide variety of technologies, there are ample opportunities for education including conferences, certifications and training sessions. The company also highly values work / life balance and offers flexible hours and remote working for technical teams.