ProBikeKit incentivise publishers around the rise of the road cycling trend
Written by

Sophie Johnson on

.
July's Advertiser of the Month, ProBikeKit (PBK) are the home of online road cycling.
Share this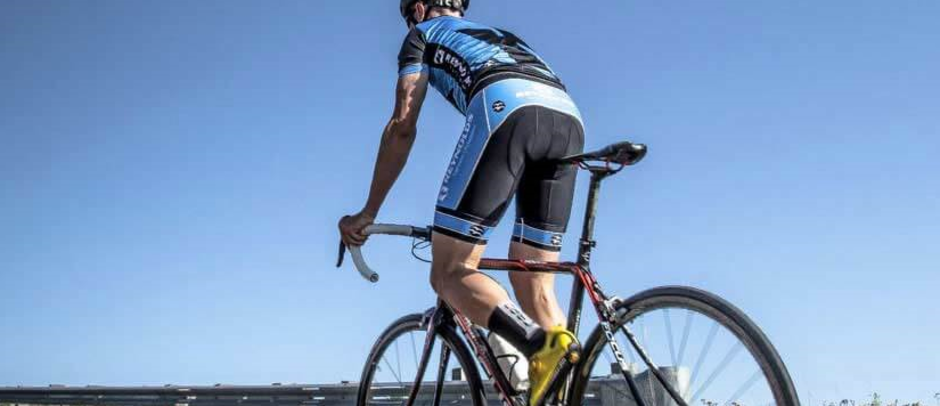 Founded by a small team of road cyclists in the late 90's, ProBikeKit is a leader and global online retailer of high end road cycling. Bred from a workforce of riders and experts of the industry, we speak to Casey Walker, Affiliate Marketing Executive at ProBikeKit about the rise of road cycling's popularity, how the industry will develop over the next five years and how the ProBikeKit affiliate programme will cater to this.
With 7% of the UK population cycling 3 or more times a week and in London 32% of all morning rush hour road traffic now bicycles, the road cycling trend is continuing to increase. What is the reason behind its Nationwide popularity?
The cycling boom can be attributed to many things, but the industry really started to take off back in 2012. The groundwork was laid by the success of the British Olympic Cycling team at the 2008 Beijing Olympics, where Sir Chris Hoy and Sir Bradley Wiggins brought home a record medal haul. Following the 14 medals at the 2008 games, the excitement was building for a home games at London 2012. In the build up to London 2012, Sir Bradley Wiggins secured Britain's first victory in the cycling blue riband event, the Tour de France – further adding to the excitement around 2012. By the time the London 2012 Olympics were finished, the interest in cycling was at an all-time high, which has ultimately led to the current levels of participation in the UK.
Tell us a little more about how the growing demand for extras i.e. clothing, components, accessories and performance tools came to be and how it's changing the cycling community?
Due to the fast pace nature of the cycling world, there is constantly new gear and tech on offer. Pro teams are always looking for 'marginal gains' in order to trump their rivals. Naturally, cycling publications offer coverage to all of the latest innovations which drives a demand from public. This means there is always something new for cyclists who are looking for better times, comfortable rides or more stylish apparel.
How does ProBikeKit's global reach and expertise within the sector make for a strong affiliate programme?
Our international reach and ability to ship worldwide means we offer a strong affiliate programme. We currently operate seven different sites in the UK, US, Japan, Australia, Germany, Canada & New Zealand and have the ability to offer numerous currencies making us an attractive option for affiliates around the world.
Tell us a bit more about the Advertiser of the Month incentive and why July is such a key time for publishers to partner with ProBikeKit?
ProBikeKit wanted to offer an advertiser of the month incentive because July is a peak month for cycling industry. This is largely down to a couple of factors, the first being an improvement in the weather. Nice weather encourages people to cycle more and also attracts casual cyclists to dust of their bikes and get riding. The second reason for offering the incentive is that the Tour de France is held in July. This is the blue riband event of the cycling calendar and attracts global attention. Our aim was to offer cyclists who are inspired by the Tour de France an incentive to make a purchase and improve their ride.
Once the incentive is over, how can partners continue to work with ProBikeKit?
ProBikeKit offer attractive and market leading promotions all year round. To get more information on these, please view our offers page on Awin. If you are looking for a specific promotion or offer, please do not hesitate to contact us via email with your request.
What are your predictions for the direction of UK cycling over the next five years and how does your affiliate marketing strategy cater to this?
There are rising numbers of female cyclists who we feel need catering for better. Therefore, we have made an effort to improve our female specific ranges, including components and clothing. We will also be offering more specific incentives to affiliates and female cyclists. In addition, we are expanding into mountain bike in order to offer a more complete service to our customers. This will also allow our affiliates to promote a great variety of products, which in turn, should attract more customers to site.
For more information on the ProBikeKit July incentive see here or join the programme here.