My Favourite Voucher Codes use affiliate marketing to support over 150 charities
Written by

Sophie Johnson on

.
Established in 2012, My Favourite Voucher Codes strive to provide the best deals and offers available online whilst supporting numerous good causes.
Share this

How does it work?
My Favourite Voucher Codes (MFVC) use a direct data feed which allows advertisers and affiliate networks to directly submit codes and offers to their website.
In a bid to increase conversion amongst their 150,000 monthly users, each code submitted is reviewed by MFVC's dedicated Merchant Executive Team to ensure it includes bespoke content for each of the 2,000 brands they work with. MFVC also host their own in-house Content Team full of writers who provide advice and guidance through a dedicated money saving blog. The team also research individual advertisers so they are able to write relevant content that compliments their brand.
My Favourite Voucher Codes strive to provide the best deals and offers available online but set itself apart in the voucher code space by donating 20% of net profits to charity every month. A shortlist of three charities will be announced each month allowing website visitors to take part in a monthly poll to choose which charity they would like to see receive the donation. Once voting closes, MFVC announce how much was raised and for which charity. Working with over 150 charities in total, you can see everyone supported by MFVC here.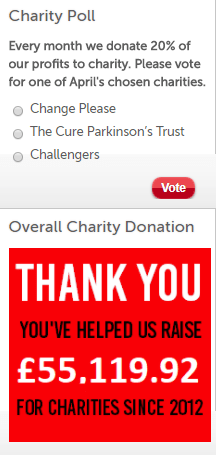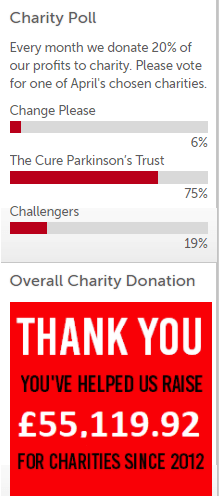 What else you need to know
A range of services are available when working with MFVC as well as additional exposure via social media channels including Facebook (over 25k following) and Twitter (20k following), blog and banner advertising. For those working to budgets, tailor made packages can be created to suit your needs.
As a small business MFVC work very closely and directly with advertisers. They have the ability to update offers, make changes and be on hand via call or email, providing answers there and then.
To find out more contact our Publisher Services team.