Publisher Spotlight: idealo
Written by

Maura Reidy on

.
With idealo, consumers are armed with the information needed to make the right purchase decisions, provided by over 300 content editors.
Share this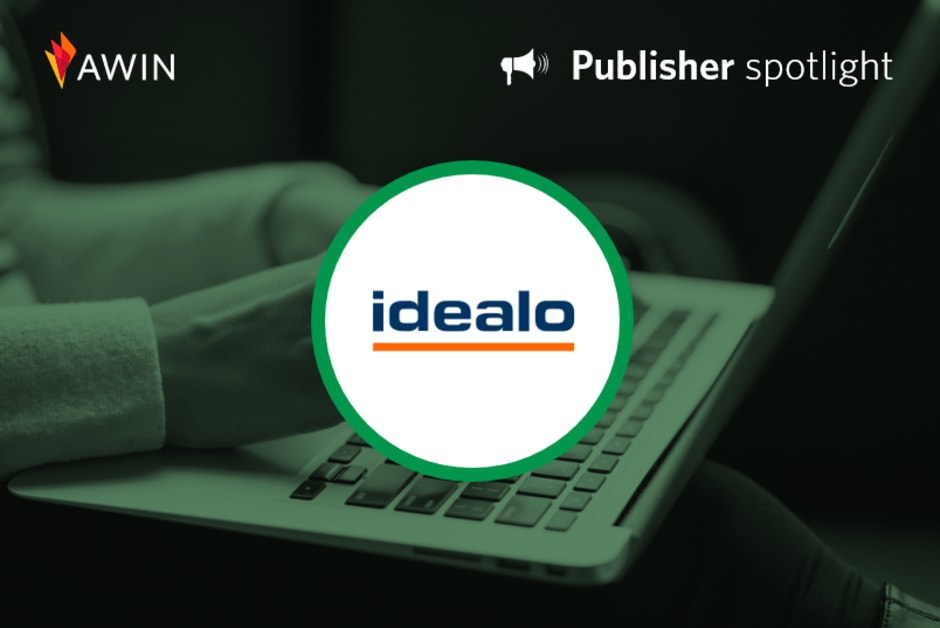 idealo is Europe's leading product and price comparison site. Based in the heart of Berlin, idealo separates itself from other similar e-commerce platforms by prioritising transparency over price. Over 300 dedicated content editors arm users with all the product reviews, specifications and variety they need to make truly informed purchasing decisions.
Providing quality traffic to over 65 million users last year, to date their global network consists of over a billion offers from over 55,000 partner merchants. idealo is currently active in six countries, namely Germany, France, Italy, Spain, Austria and the UK. Currently, the comparison site is going through a period of hyper growth, having reported double digit growth across all countries.
This success has been recognised on the international stage with idealo winning various industry awards, including being voted Best Sales Generating Tool at this year's Ecommerce Expo in Berlin.
Partners: idealo & Awin
idealo and Awin are both part of the Axel Springer Group, and as such, have shared a close relationship for many years. The large amount of product information needed by idealo to deliver smart product comparison is complemented by the variety and quality of partners Awin represent.
The partnership has seen idealo increase growth across numerous advertiser portfolios and has allowed idealo to benefit from introductions to key partners throughout Europe.
Since their partnership with Awin, idealo have experienced impressive results across Europe. So far this year, idealo has generated over 250,000 sales with Awin, resulting in a turnover of over €27m for Awin's merchants.
Who idealo work with?
The range of items people are comparing prices for is growing. The strength of any e-commerce marketplace is the size and quality of its product catalogue and idealo is no different. If quality standards are met, idealo is happy to promote the products of any brand or retailer looking to dip its toe into the rapidly growing market of price comparison.
Top traffic-generating categories tend to be big brand fashion and high AOV goods such as smartphones, electrical appliances and laptops.
Chris Long, Paid Media Manager at one of idealo's top partners, Evans Cycles, has said:
"idealo has been very useful in showcasing whole product catalogues to drive high intent users to online shops and importantly on a performance basis, so costs are only based on making sales."
Client Success Story: idealo and Allbeauty.com
idealo provides fantastic conversion rates to a large variety of merchants over a wide range of categories. One of the strongest categories is Fragrance and Cosmetics, where rates as high as 10% are quite common.
A top performer in this category is allbeauty.com. One of the most trusted names in this market, allbeauty aim to provide customers with the best beauty and fragrance products at market-leading prices. allbeauty.com have seen their YOY sales triple on idealo.
Speaking about the partnership, Louise Le Pelley, allbeauty's Affiliate Executive commented:
"allbeauty works with a diverse group of affiliate partners across the UK, US, APAC & Europe, ranging from social and editorial to voucher and loyalty sites. We are proud that our affiliate partners achieve high conversion rates alongside an above-industry-average basket value across our publisher base. As Price Comparison research is an important component of the customer journey and affiliate marketing mix, working with idealo within the UK helps to showcase our highly competitive pricing, reinforcing our commitment to offering our customers premium beauty products at the best prices - without compromising value or excellent service."
What can we expect in the near future?
The European Court of Justice has now backed idealo in their claim that Google has been misusing its market position to promote its own services. idealo have begun legal proceedings against Google seeking damages of €500m. This is a modern-day David versus Goliath story, and it sends the message that idealo will not tolerate Google acting in this way. The company hope that the next few years will see honest product comparison sites such as idealo continue to grow at a great rate.
Want to know more?
If you would like to know more about idealo or find out how you can work with them, please get in touch with Harry Groves, Affiliate Manager at idealo.