Publisher Spotlight: VoucherCodes
Written by

Maura Reidy on

.
After a successful 2019, VoucherCodes reflect on their latest innovations, tapping into the student demographic, and look forward to what 2020 has in store.
Share this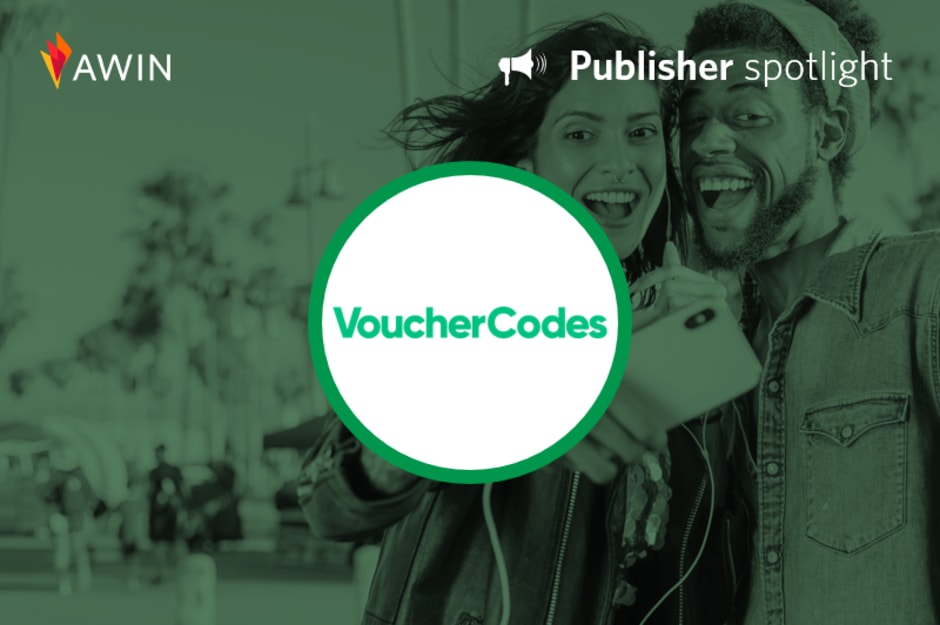 With an unrivalled array of brand partners and over eight million users, VoucherCodes is the UK's leading discount site – and an established force in the affiliate industry. Back in 2018, Awin profiled VoucherCodes as they began developing new, innovative strategic solutions to benefit their retail brands and, two years on, the brand's sights are set even higher.
Branching into the student affiliate market
Not content with being the leading player in the discount market, 2019 was a year of innovation for VoucherCodes – something the brand credits as a key contributor to their success in Q4, which saw them report a healthy 11.7% YoY profit growth for the quarter.
Innovations at VoucherCodes were numerous, from increasing their product portfolio to making significant investments in their Partnerships team – which has doubled in size since 2018 in order to support the wider needs of VoucherCodes' partners.
Most notably, 2019 saw the launch of VC Students; a dedicated student discount platform, hosted on a bespoke dedicated area of the VoucherCodes site, which provides exclusive offers and rewards for students. Optimised specifically for student browsing behaviors, VC Students also ensures maximum accuracy thanks to its reliable student authentication – so partners can be sure they are only rewarding genuine students.
Partners: VoucherCodes and Awin
Ahead of its launch, VoucherCodes presented the VC Students proposition to Awin, seeing a fantastic turnout and highly enthusiastic response from the Awin account management team. Awin's continued support for VC Students has already connected several of the UK's biggest retail brands with a new student customer base, opening up new sales opportunities, and driving strong revenue as a result.
Reflective of Awin's commitment to their publishers, VoucherCodes have benefitted from regular hotdesking sessions hosted at Awin's offices, something that has been incremental in driving the quick success of VC Students as it grows and evolves.
Thanks, in part to Awin's support, VC Students has proved highly successful for VoucherCodes and their retail partners. Since its launch, VoucherCodes has added over 800,000 student users to their member base and are successfully connecting thousands of merchant brands with this loyal demographic.
Aligned with student values, VC Students also gives back - donating 10% of their revenue to The Access Project, a charity that supports bright young adults from disadvantaged backgrounds in accessing higher education.
What has 2020 got in store for VoucherCodes?
Following the successes of 2019, VoucherCodes sights are set even higher for 2020. They will be placing a continued focus on developing and launching great products that help deliver on their mission to make life more affordable for everyone, whilst delivering maximum value for their retail partners.
One of these new launches is DealFinder, a browser extension that helps brands cut basket abandonment and increase their sales by notifying users of the live deals available on VoucherCodes in-browser as they shop online.
For VC Students, this year will see a continued drive to increase their student member database. The team at VoucherCodes are excited to work in collaboration with Awin this year as they strive to connect even more retailers to this key demographic to drive further growth and brand awareness.
With a bolstered Partnerships team supported by Awin, VoucherCodes is optimised for a year of growth, continuing to deliver maximum value for existing merchants, as well as expanding into new verticals in 2020.
Want to know more?
To find out more about Vouchercodes and how you can work with them, please get in touch with our Publisher Services team here.