Kinging-It, Taking On The Travel Sector One Country At A Time
Written by

Filip Langewolf on

.
From humble beginnings and big dreams, Welsh travellers Craig Holmes and Aimee Bannister have developed their travel bug into a travel business by documenting their journey around the world. With a successful YouTube channel, clothing line and website, Kinging-it are now growing their affiliate presence. We speak to both Craig and Aimee as they tell us how they got into affiliate marketing and how they are looking to grow their programme going into 2017.
Share this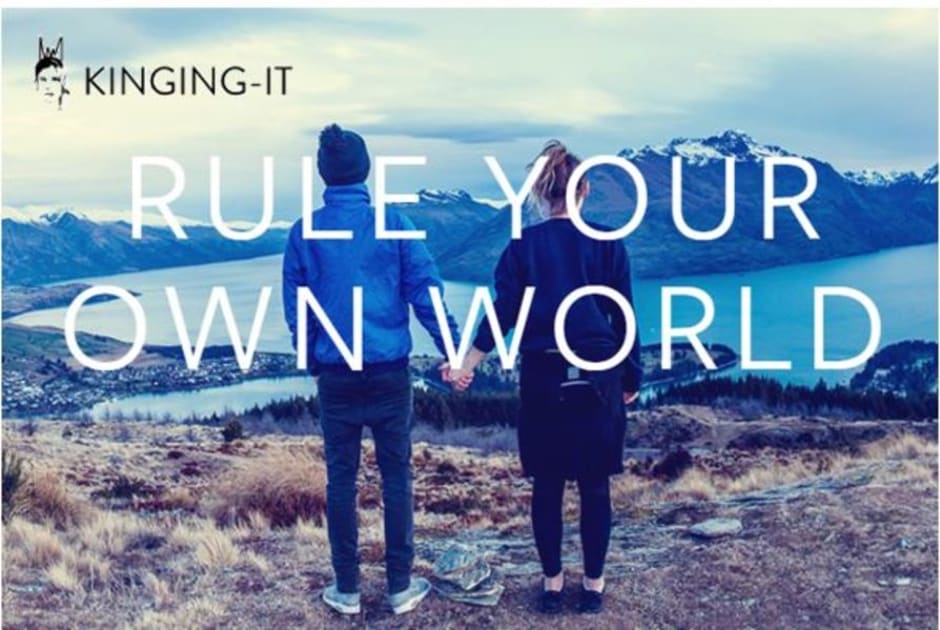 Travel is a highly competitive sector, how is Kinging-it's proposition unique?
Kinging-it isn't just a name or a travel channel – it's a way of life. We try and inspire others to live just like us, and chase what they want until they get it.
We're basically a full production team. We're photographers, editors, filmmakers and storytellers. Craig likes to think he's funny and Aimee's middle name is clumsy – so together we make an interesting couple to watch. We've built a wonderful relationship with our followers, people love to see what we're getting up to and we absolutely love producing exciting content for our You Tube channel.
Was the affiliate channel something that was always on your radar when growing your website or did it come into play later on in your venture?
The affiliate channel was something that came up early on into designing our new website and it has been a great way of expanding our hints and tips for our followers. We knew it made sense to incorporate it into our blog posts as an extra step for our followers to plan their own adventures.
What advertisers are you looking to work more closely with?
We are looking for companies that will reflect Kinging-It's excitable passion for travel. Travelling is at the forefront of our dream list right now so advertisers that are travel based would be ideal. If we can find companies that fit our style and ideals, we could have a brilliant relationship. We're eager to get going!
What are your aspirations to develop the programme across the platform going into 2017?
We are working towards becoming the most exciting travel vloggers to watch. We want to break the mould of the template traveller/vlogger. We want to find the hidden gems that nobody has seen before and have a handful of viral travel videos. We are looking at having a full catalogue of information for travellers to have as an index when booking their trips. Visuals and videos are the perfect way to get inspiration when planning, and by the end of 2017 we are going to be adding to an already extensive list of sort after travel destinations to our website and YouTube channel.
Tell us something advertisers may we not know about Kinging-it?
Kinging-It was born in 2014 after Aimee beat cancer and Craig regained full health after breaking his neck. Our back-stories are what make who we are and we think without them we wouldn't have the passion or determination behind our travelling antics. We're after fun, challenges and just doing what makes us happy every day.
To discuss opportunites email Craig and Aimee or find out more about the programme found here.